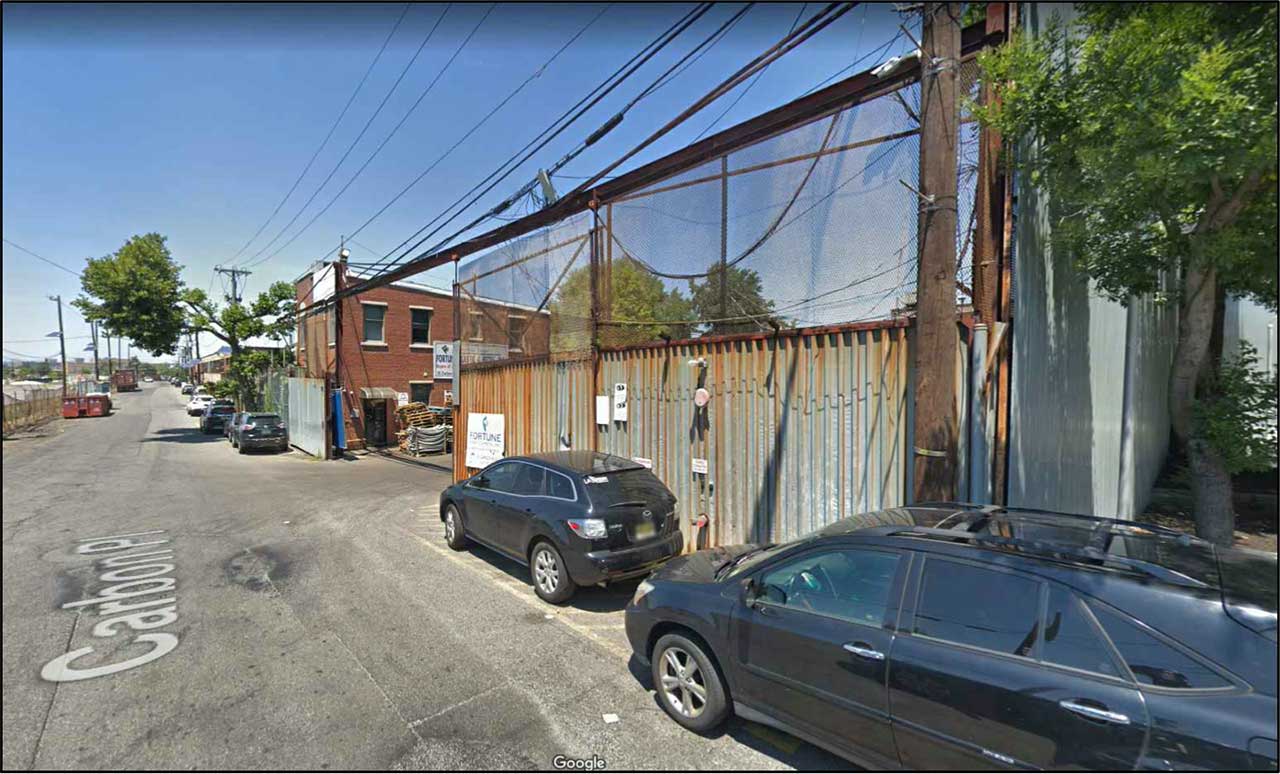 A number of the large development projects that have been built in Jersey City over the last few decades were constructed on tracts that were previously used for industrial purposes.
Now, with development increasing nearby, the owners of a scrap yard on the city's West Side have submitted plans calling for turning their property into the area's latest mixed-use complex.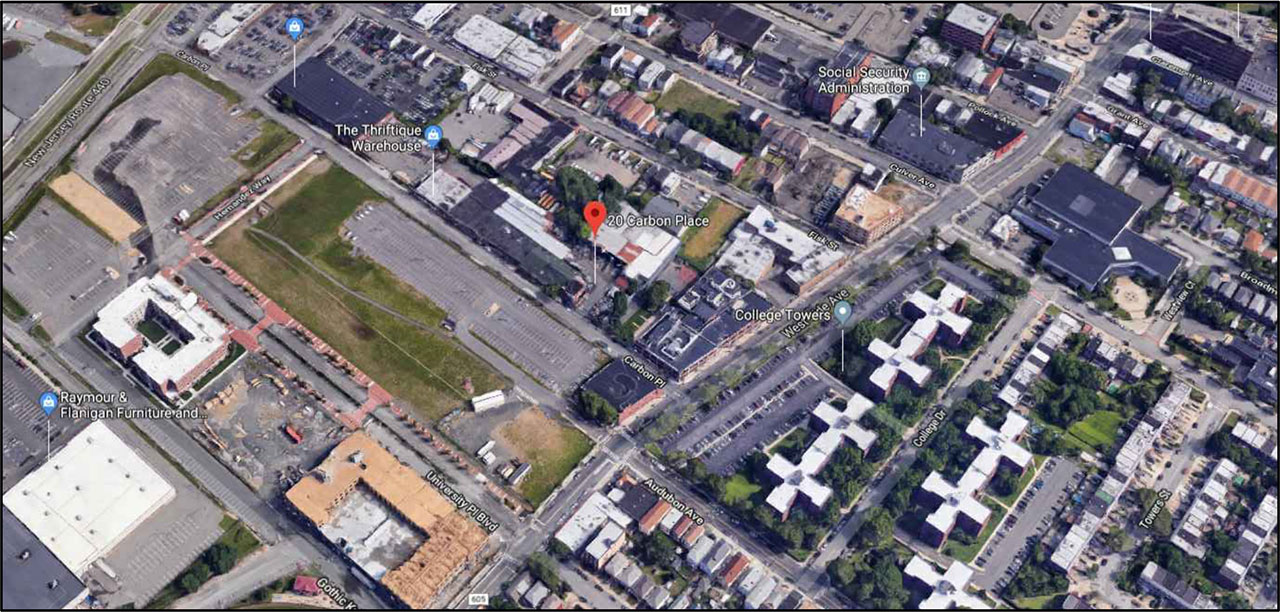 Rahway-based Twenty Carbon Place Corp.'s proposal, which is scheduled to go before the Jersey City Planning Board on November 24, involves bringing two 12-story towers to 20 Carbon Place. Located between West Side Avenue and Route 440, the premises have long contained The Fortune Group's Fortune Plastic & Metal Inc. operation.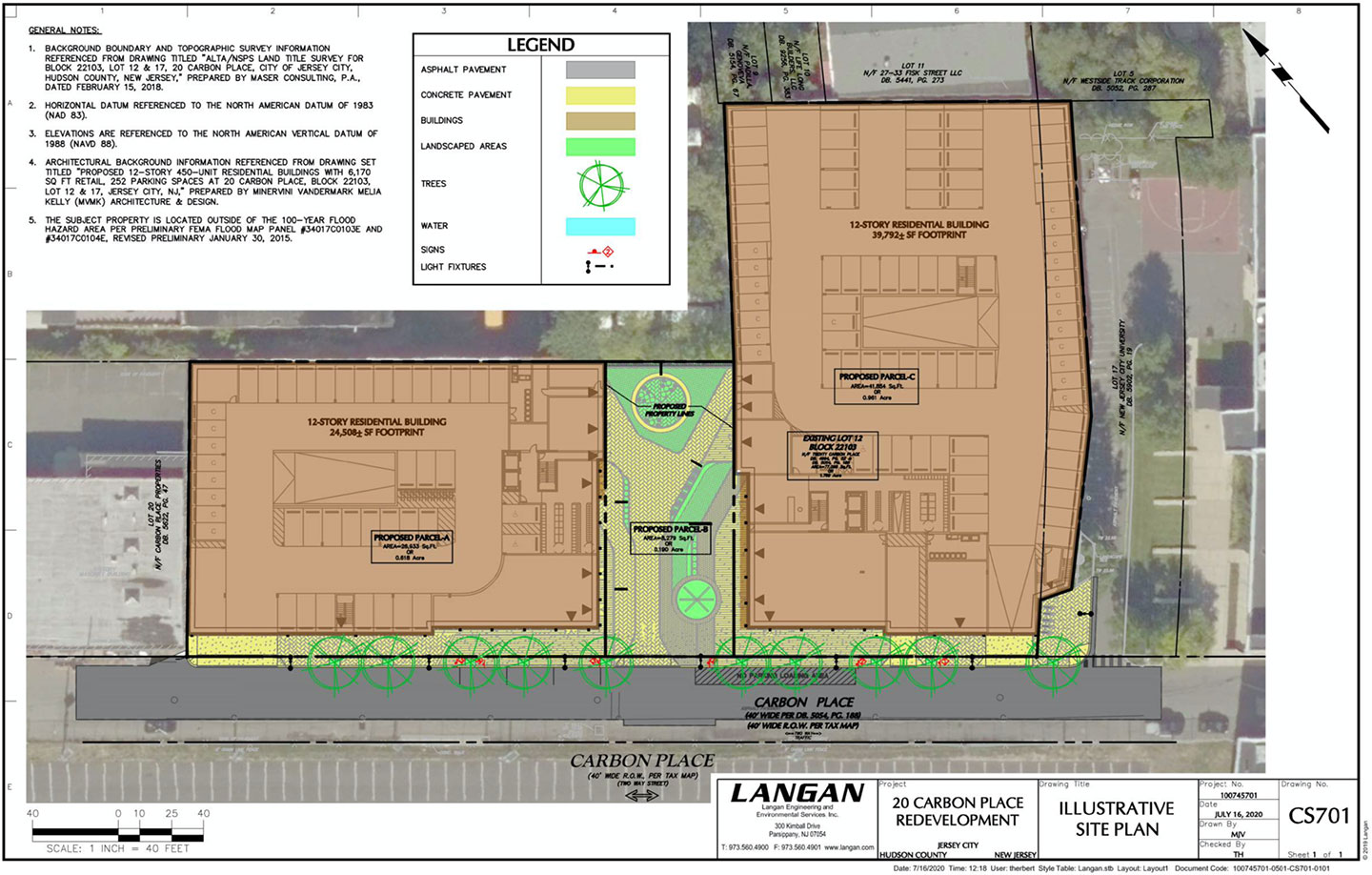 Filings released by Jersey City's municipal government show that the proposed development at the site would include 450 residential units, 6,170 square feet worth of retail space, an 8,000-square-foot "public plaza area," and parking for roughly 252 cars and 377 bicycles.

"Both buildings will have rooftop amenity spaces which include planter beds and green roof areas," a stormwater management report from Langan Engineering and Environmental Services mentioned.
Site plans show that there would be studios, one-bedroom units, and two-bedroom units, but it is not yet clear how they would be priced. Additionally, although Twenty Carbon Place Corp. is listed as the property owner and applicant, an affidavit of ownership noted that company representative Simon Wong authorized the Alkova Companies to make this application on the firm's behalf.
The Jersey City Planning Board's November 24 meeting is scheduled to begin at 5:30 p.m. The hearing regarding the developer's request for preliminary and final major site plan approval with deviations will take place over Zoom.
As Jersey Digs has previously reported, there has been a notable increase in development proposals in this neighborhood lately, with plans recently revealed for a 860-unit complex at the site of the West Side Avenue Park and Ride and an eight-story tower along Route 440. In fact, 20 Carbon Place is situated adjacent to the 49 Fisk Street parcel, which could itself become home to a 338-unit project.
These concepts are all in addition to nearby projects like Bayfront and University Place that have long been in the works.
Note to readers: The dates that applications are scheduled to be heard by the Jersey City Planning Board and other commissions are subject to change.
Related: