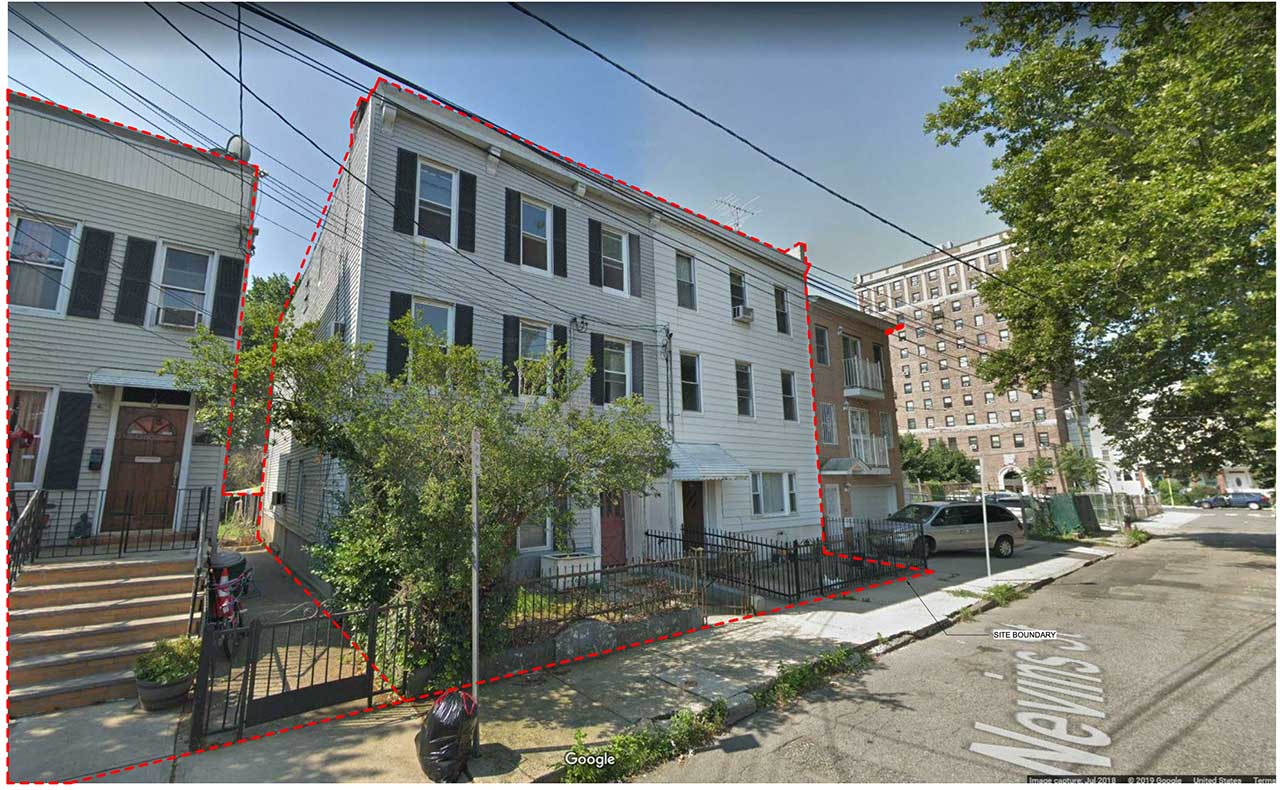 A five-story building could replace a group of homes in Jersey City's McGinley Square section.
The Jersey City Planning Board is scheduled to hear an application by 12 Nevin, LLC regarding 16, 18, and 20 Nevin Street during its virtual meeting this Tuesday, November 24 at 5:30 p.m.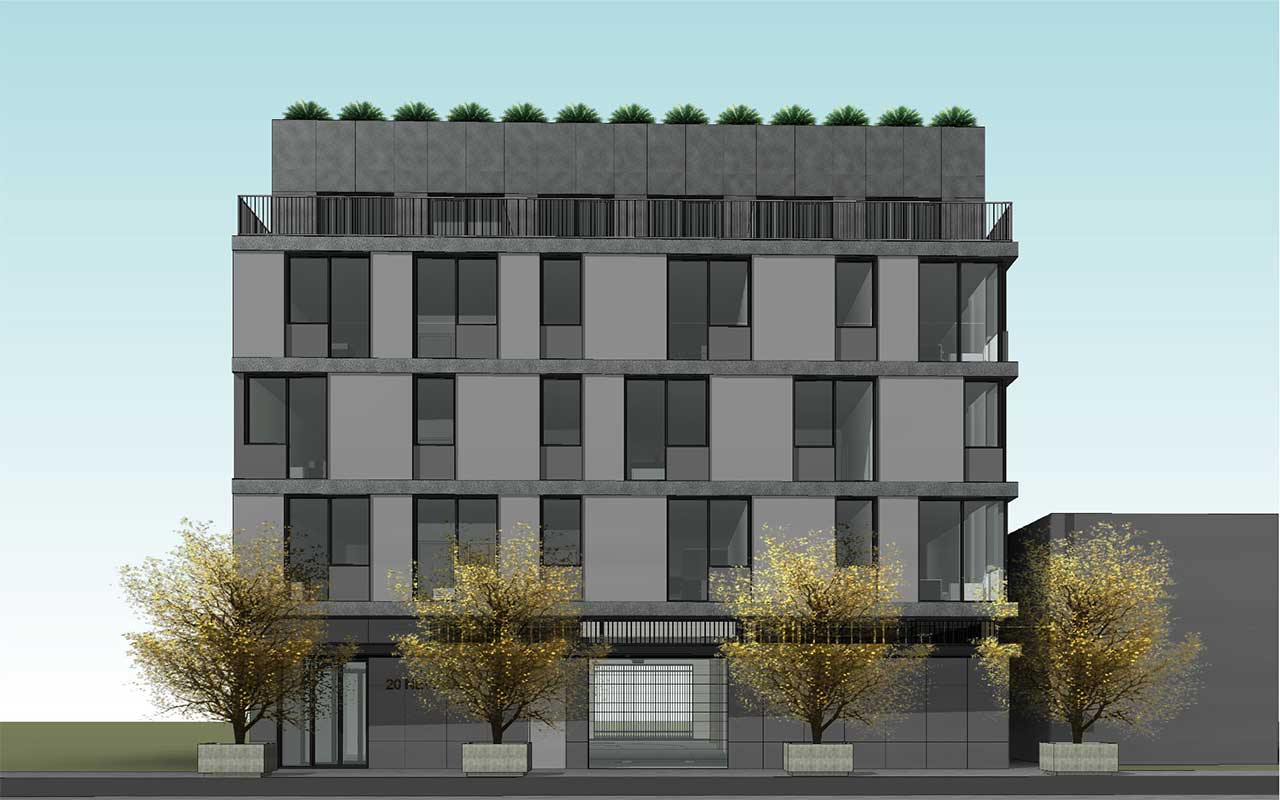 The proposed development would include 20 residential units, 13 parking spaces, 18 bicycle spaces, and a 1,905-square-foot roof deck, according to a November 18 interdepartmental memo from Jersey City Senior Planner Cameron Black. Eight of the units would include two bedrooms each with the remaining dozen each containing one bedroom.
Site plans from GRO Architects show that some of the units would have their own private decks.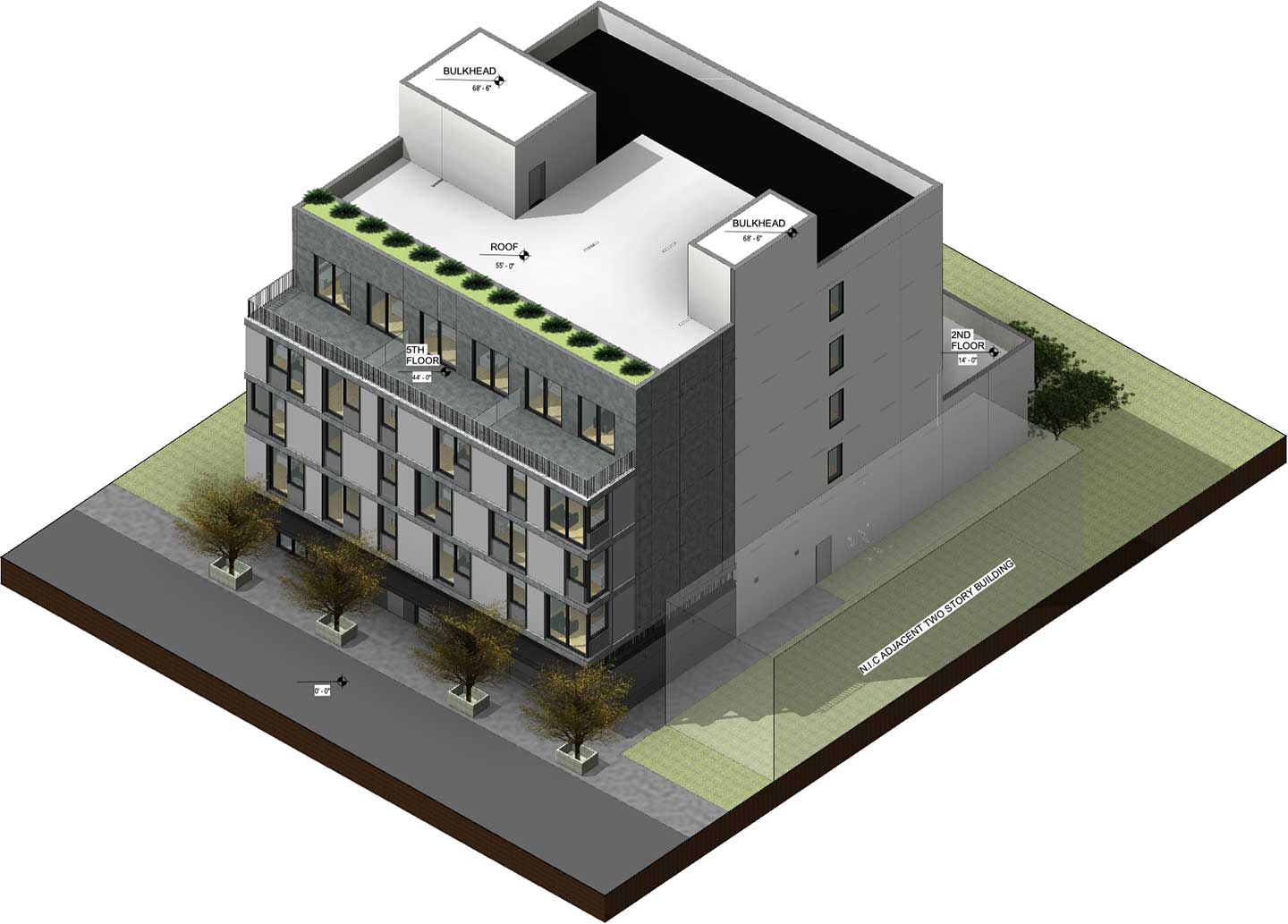 An ownership disclosure form released by the City of Jersey City associates Victor Ghatas with 12 Nevin, LLC. This 55-foot building would not create any "affordable housing units," according to the firm's application.
The property currently includes two three-story houses and a two-story house, all of which are slated to be removed as part of this proposal. The application noted that eight residential units would be demolished.
Like a couple of other local streets, this block has been spelled two different ways. While municipal tax filings, the meeting agenda, and the interdepartmental memo say "Nevin," the street sign at the corner of Storms Avenue, the project's principal points statement, and site plans say "Nevins."
Note to readers: The dates that applications are scheduled to be heard by the Jersey City Planning Board and other commissions are subject to change.
Related: