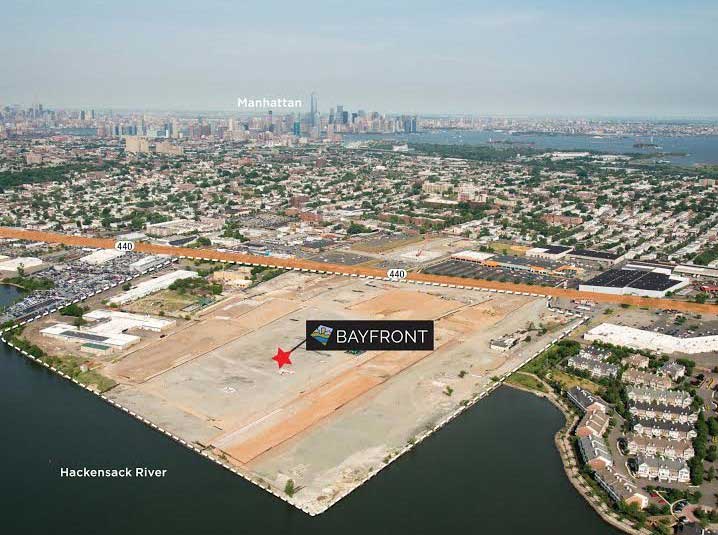 One of the East Coast's largest mixed-income projects will start to rise along the banks of the Hackensack River later this year, as three companies will be developing the opening portion of a revitalized vision that's been a long time in the making.
A 95-acre property known as Bayfront is sandwiched between the Hudson Mall and Society Hill off Route 440 along Jersey City's west side. A long industrial history caused chromium contamination at the land to linger for decades, liabilities that Honeywell inherited in 1999.
In 2008, officials and Honeywell agreed on a cleanup and officials then passed the Bayfront Redevelopment Plan. Jersey City then bonded for $170 million to purchase the entirety of the remediated property, designating $71 million toward the design and construction of roadways, sewer, and water lines needed for redevelopment.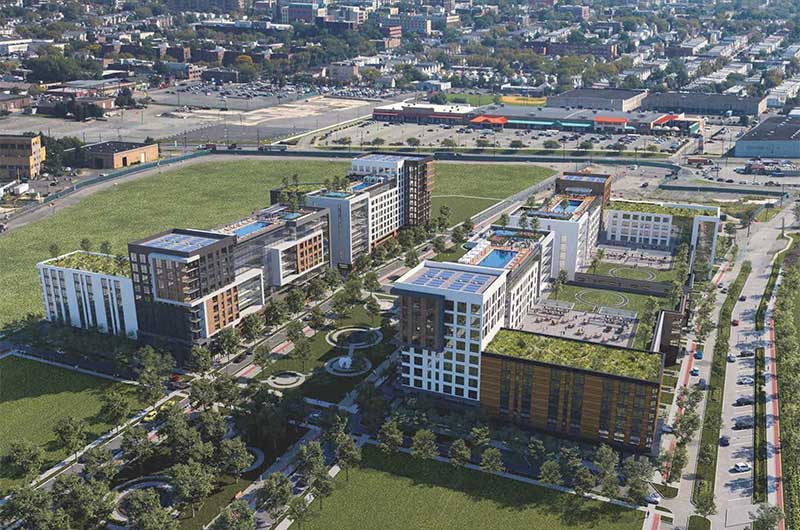 The vision for the land is bold; as many as 8,000 residential units and 23 acres of open space could be created at the site. And now Mayor Steve Fulop, the Jersey City Redevelopment Agency (JCRA), and the Department of Housing, Economic Development and Commerce have announced an agreement for construction of the first phase of Bayfront.
At the next JCRA meeting to be held on June 16th, the city will formally designate BRP Development Group and Bayfront Development Partners LLC as redevelopers for Bayfront parcels. Bayfront Development is a joint venture of Pennrose LLC and Omni America LLC and per an announced deal, the selected developers will pay a total of $26 million to develop the sites.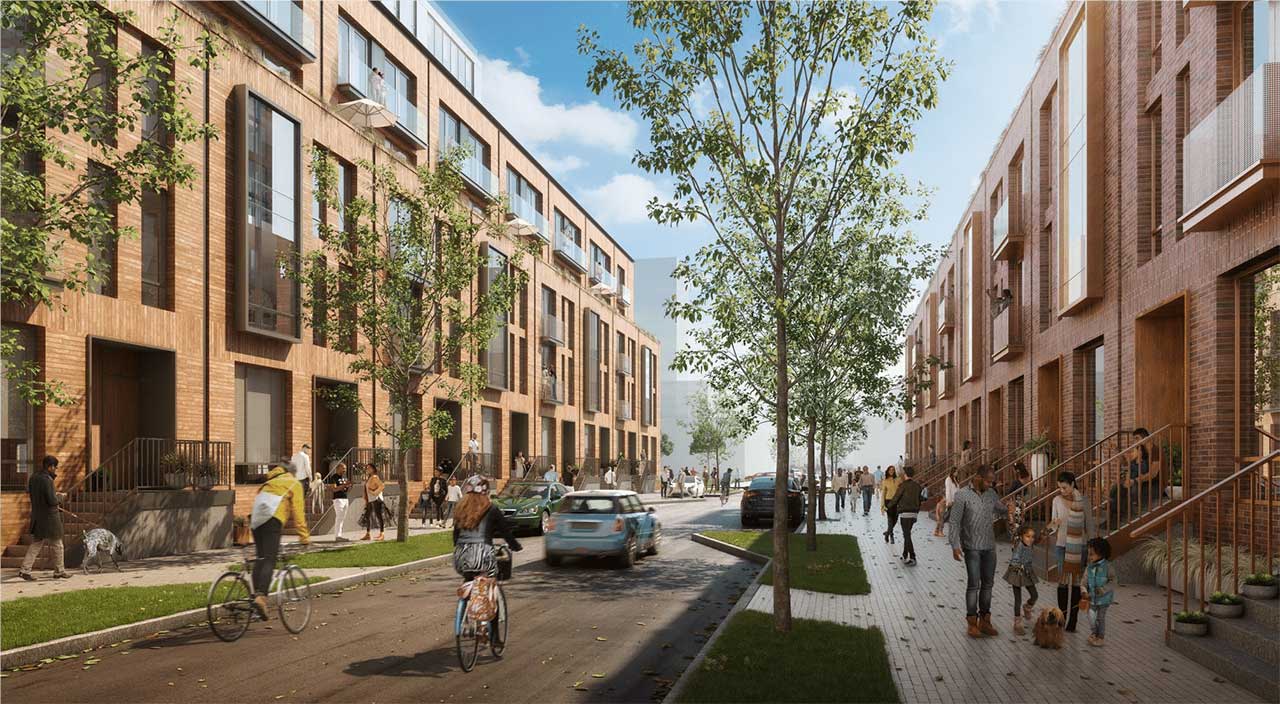 Bayfront's first phase will see four parcels totaling 16 acres developed into mid-rise buildings including a total of 1,092 units. BRP Development's portion will consist of 552 apartments on their two lots and include 193 affordable housing units, while Pennrose/Omni will be responsible for 540 units, 189 of which will be affordable housing. Several acres of parkland are shown in renderings that were released while announcing the first phase.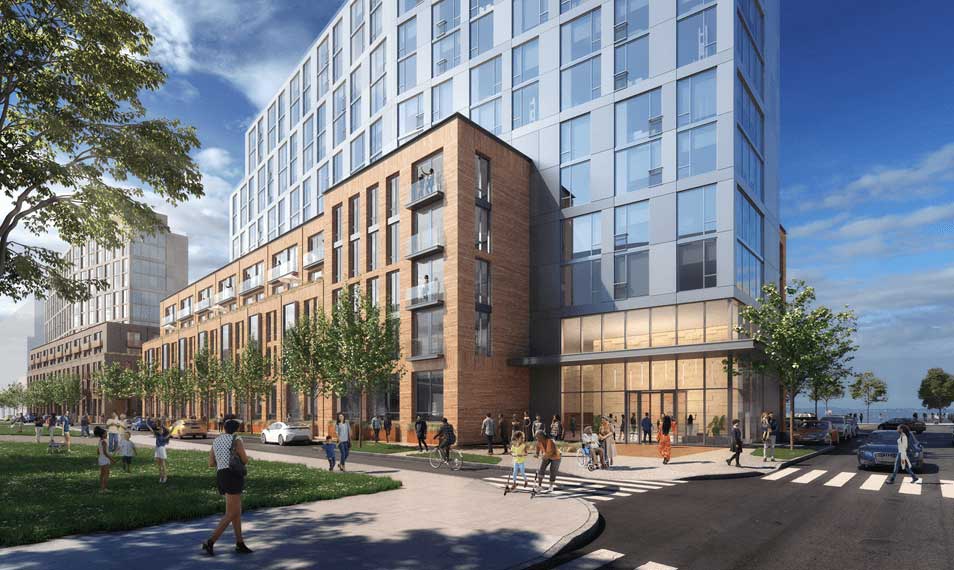 "I hope with this project Jersey City can demonstrate to the country what type of development is possible when we don't let the typical boundaries limit us. We made a $100 million bet on affordable housing and it looks like this will pay off huge both economically for current taxpayers and future residents," Mayor Fulop said.
35% of Bayfront's units will be designated as affordable and workforce housing as part of an effort to facilitate a truly mixed community. Within the Pennrose/Omni site, all of the units will be set aside for those who make up to 60% of the Average Median Income (AMI), while the BRP development site will be a blend of 28 units at 30% AMI, 28 units at 40%, 28 units at 50%, 28 units at 60%, 28 units at 80% and 53 units at 120%.
That amount of affordable housing would be impressive anywhere but is particularly noteworthy in Jersey City. The overwhelming majority of the city's privately developed high rises and mega projects don't include affordable housing, as most are not required to under current regulations and zoning. Two ordinances introduced last year to address the situation haven't been approved despite ongoing discussions.
The city expects to break ground on infrastructure work at Bayfront sometime in the fall. An estimated completion date for the first phase hasn't been announced.