While the real estate market continues to reshuffle amid COVID-19, a Woodbridge-based broker recently announced that a multifamily portfolio of buildings in suburban towns near New York City changed hands for a significant sum.
Earlier this month, The Kislak Company trumpeted the sale of three Bergen County properties that total 85 units. The portfolio, which sold for $19.2 million, includes The Madison in Ridgefield Park (36 units), The Manor in Cliffside Park (34 units), and a 15-unit building located at 200-210 Broad Avenue in Leonia.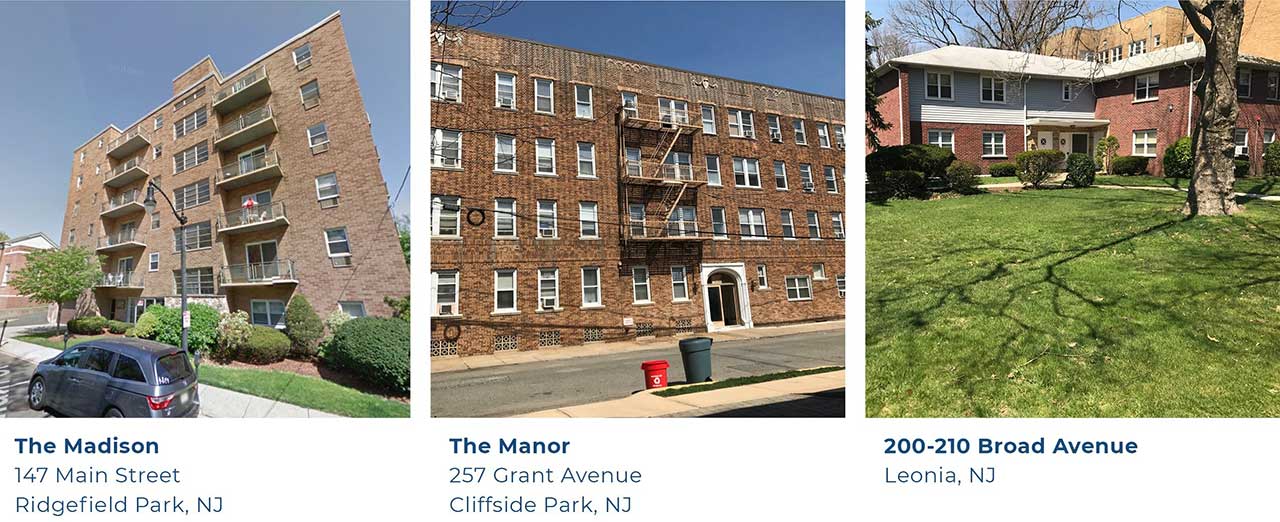 Two Senior Vice Presidents at Kislak, Robert Squires and Don Baxter, worked together to secure the deal. Novel Property Ventures agreed to sell the entire portfolio to Clifton-based Titanium Capital Partners for a sum that represented a per unit price of over $225,000 and reflected a capitalization rate of approximately 5%.
The deal is among the largest multifamily sales in Bergen County during this year and approximately 30% of the units had been fully renovated before the transaction. At the time of closing, the properties were 100% occupied despite ambiguities in the real estate market.
"This transaction started just before COVID-19 hit, after which there was much uncertainty in the market about rent collections, vacancies, the overall outlook in the capital markets, and many other things," commented Squires. "Fortunately, the strength of the Bergen County rental market remained consistent with collections and occupancy levels almost unchanged from the months prior."
The buildings are all close to major transportation options and are located five to seven miles from New York City. Kislak's Baxter believes that the transaction demonstrates the resiliency multifamily investment has even in the age of coronavirus.
"If a global pandemic cannot convince cautious buyers about the safety and the value of multifamily properties, nothing will," Baxter said. "No other investment has stood the test of time so well."
Despite their commonality of multifamily housing, the properties in the deal are diverse. The Madison in Ridgefield Park is a six-story brick building with a new elevator and parking lot, while the two-story garden apartment complex in Leonia has 15 one-bedroom apartments with nine garages on site. The Manor in Cliffside Park is four-story brick pre-war building in a location near schools, shops, restaurants and public transportation.
Related: