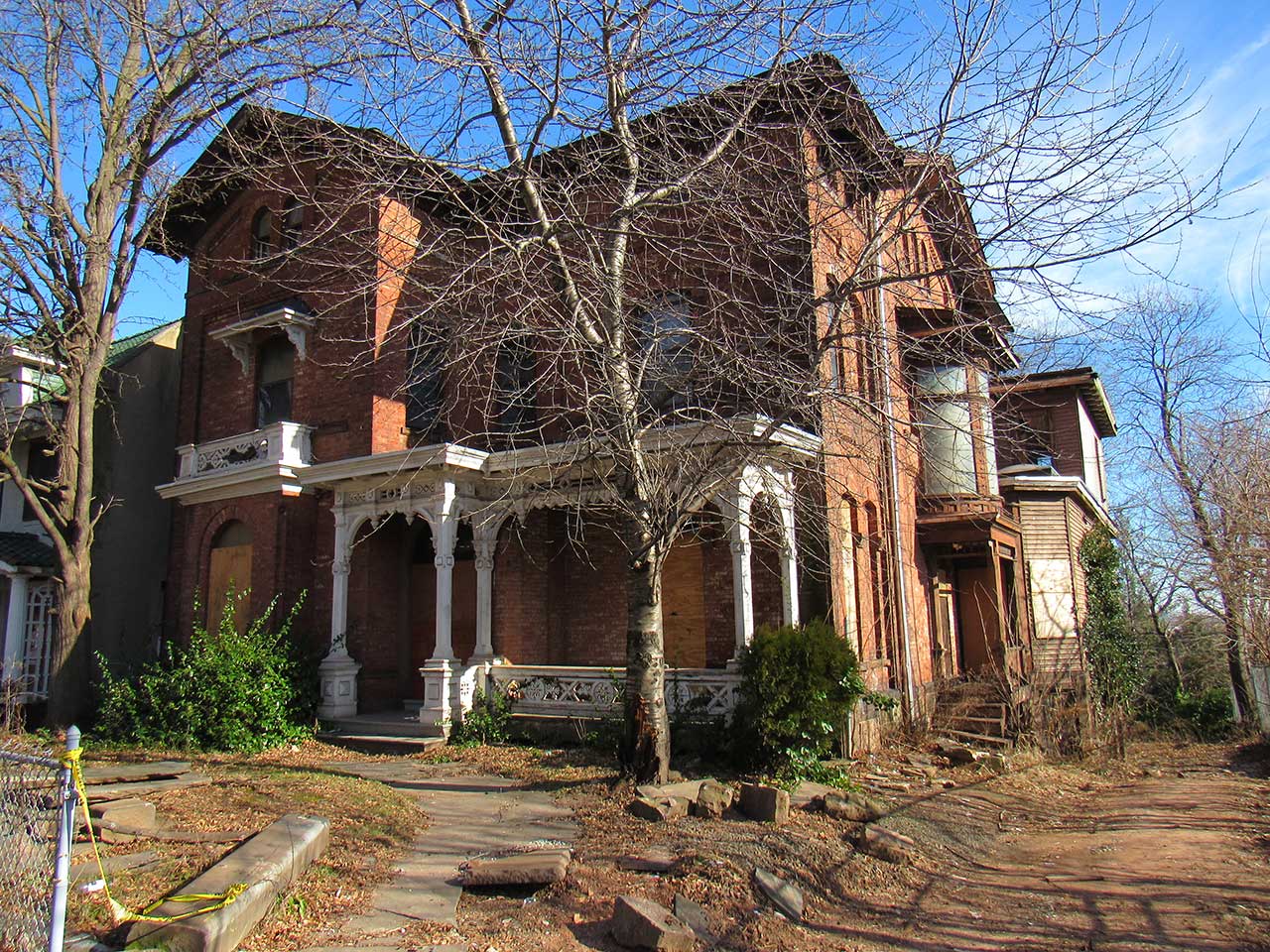 Just a few months after a plan to redevelop Newark's Coe Mansion was revealed, the Central Ward edifice that Senator Cory Booker rented a room in when he first moved to the city was sold from one LLC to another.
Municipal tax filings show that the historic home at 698-670 Dr. Martin Luther King, Jr. Boulevard is now owned by 698 MLK Newark, LLC, a company registered out of a home in the community of Airmont in Rockland County, New York. The mansion was previously owned by FDF 3, LLC, a Ramsey-based business that is associated with firms that have purchased numerous Newark tracts in recent years.
In July 2019, Jersey Digs first reported that an application regarding the Coe Mansion was filed with the Newark Central Planning Board by a developer. The proposal called for developing 15 residential units in the long-vacant structure, which is also known as Glencoe.
Subsequently, FDF 3, LLC sold 698-670 Dr. Martin Luther King, Jr. Boulevard to 698 MLK Newark, LLC over the winter for $1.6 million, according to non-certified filings published by the Essex County Register of Deeds and Mortgages. The filings included signatures from Yanky Tauber, a "managing member" of FDF 3, LLC.
Another firm based out of the same Airmont address as 698 MLK Newark, LLC acquired the former Hospital for Women and Children on Newark's Central Avenue from FDF 3, LLC for $3.6 million in January.
Related: