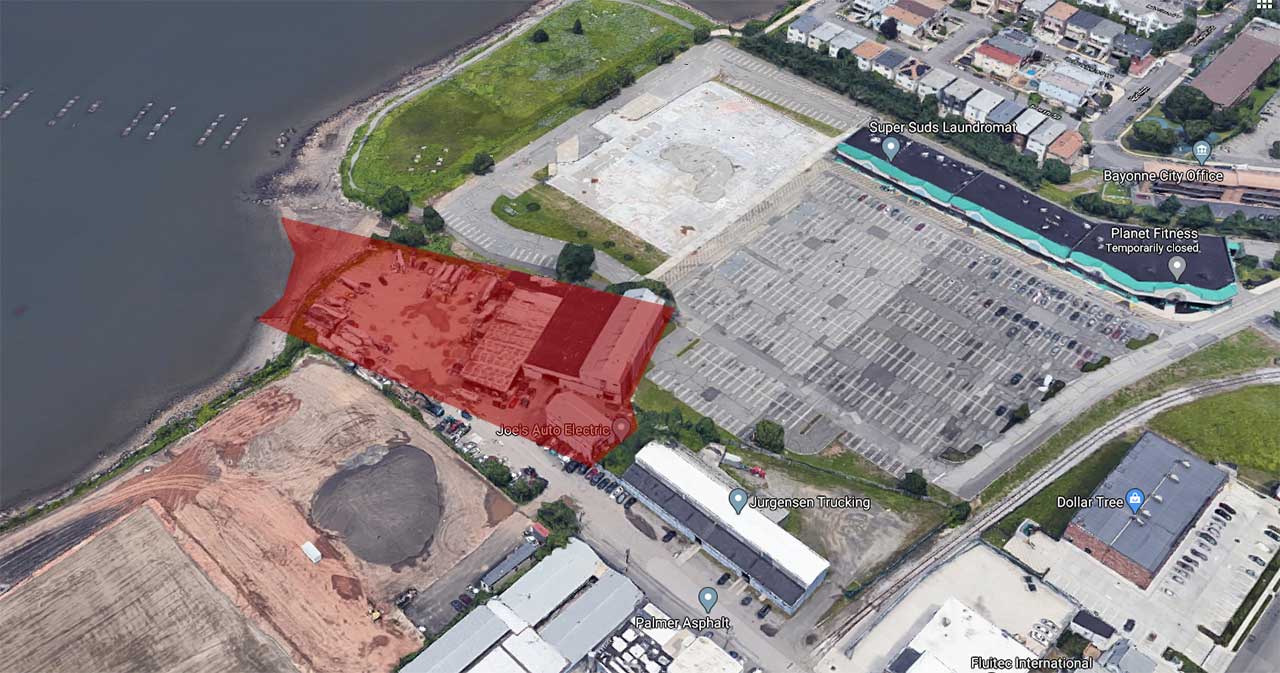 Changes could potentially be coming to a property located along the Newark Bay that was sold for millions of dollars last year.
Property sales records show that a company called Bayonne Luxury Waterwalk, LLC acquired the 2.32-acre parcel at 219 West 5th Street in Bayonne for $4.55 million in August. At the time, the company was registered out of an address on West 2nd Street in the city, but the business is now associated with the same address in Brooklyn as Top Care Management.
Municipal records indicate that in January, the Bayonne Municipal Council adopted two resolutions involving the premises on West 5th Street.
The first resolution declared the property to be a "non-condemnation area in need of redevelopment," adding that the City of Bayonne believes that the area "is potentially valuable for contributing to, serving, and protecting the public health, safety and welfare and for the promotion of smart growth within the City." The Bayonne Planning Board is expected to develop a redevelopment plan regarding the lot.
The second resolution designated Bayonne Luxury Waterwalk as the redeveloper of the site and noted that the municipal government is slated to enter into a redevelopment agreement with the company.
Bayonne Luxury Waterwalk's plans for the site were not disclosed in the resolutions.
Related: