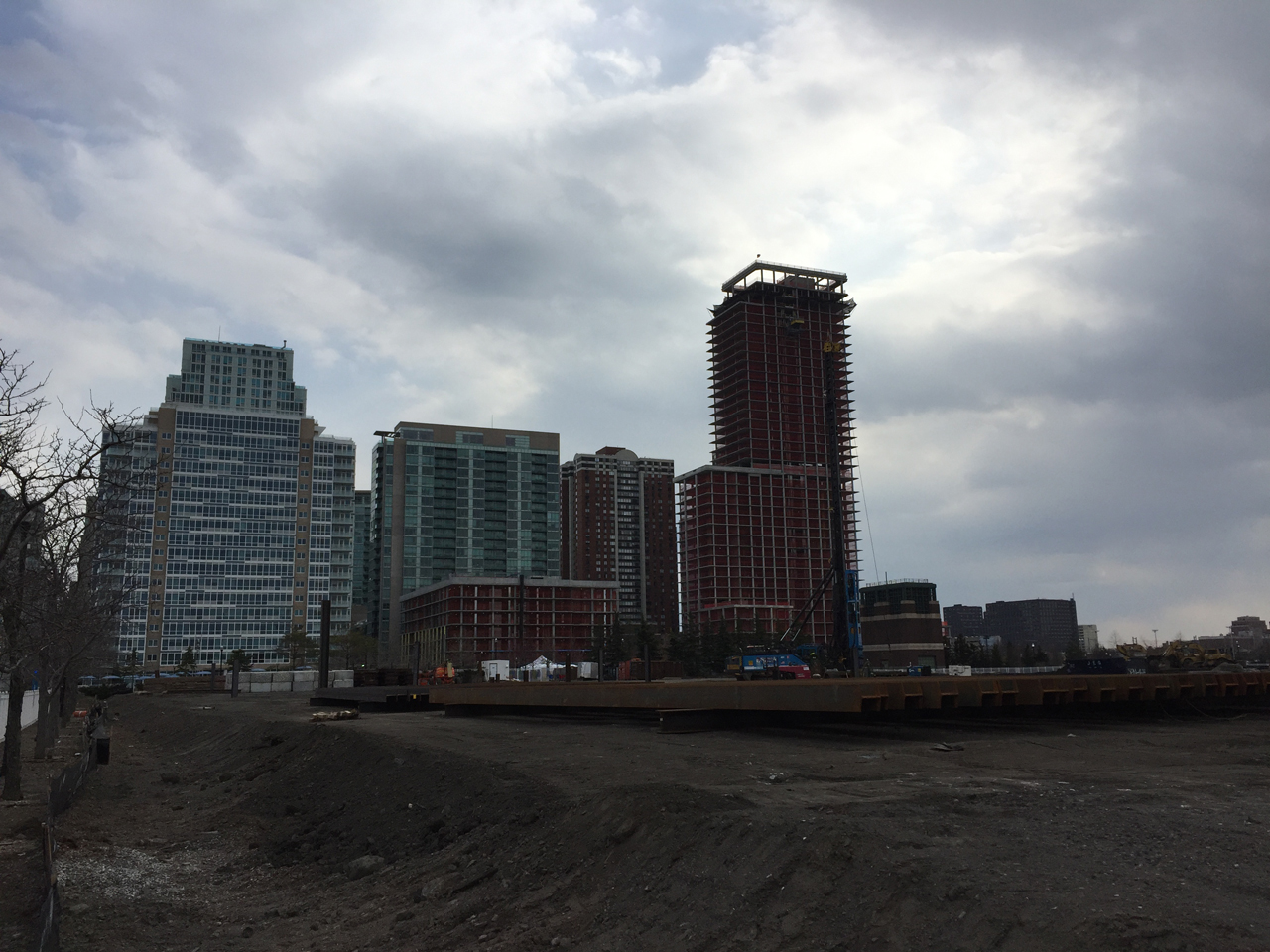 Less than a year after opening their Ellipse development, LeFrak looks like they are readying one of the last undeveloped waterfront swaths for another high-rise project that was approved last year.
In May, Jersey Digs exclusively reported on the company's development at 700 Washington Boulevard, which would bring 338 residential units and 16,490 square feet of commercial space to the neighborhood. The proposed breakdown of the units in the latest building is 38 studios, 134 one bedrooms, 129 two bedrooms, 35 three bedrooms, and two 4+ bedroom units.
Designed by New York-based HLW International Architecture and Engineering, the two taller towers are set to rise 24 and 12 stories respectively, while a five-story middle section will connect them and feature a 3,324-square-foot rooftop amenity space. The building will sit directly along the Hudson River Waterfront Walkway with an exterior that will utilize insulated glass window walls, metal VTAC louvers, and light gray stucco.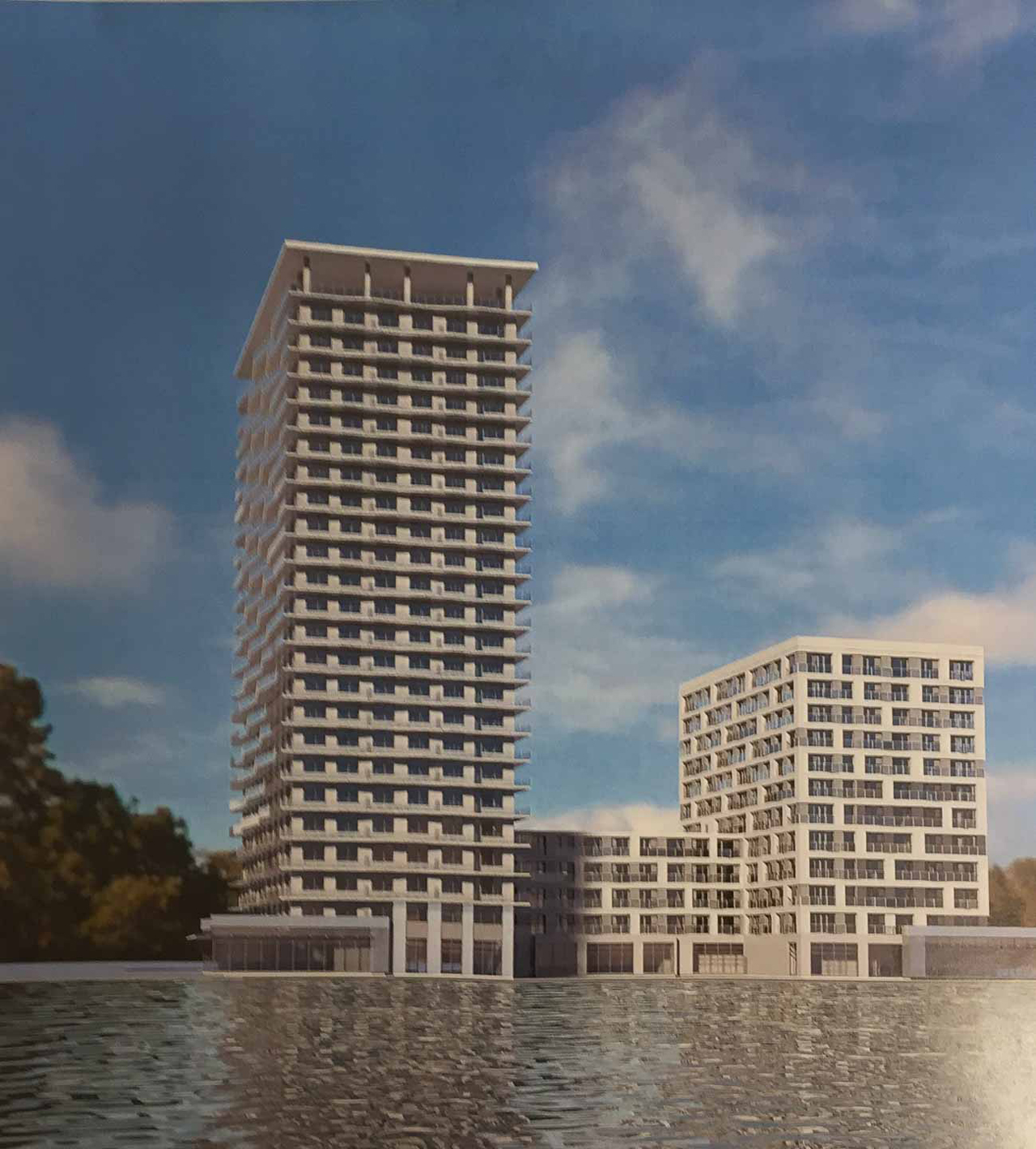 The property of the future 700 Washington is currently inaccessible by road, so LeFrak will be creating an extension of 18th Street from its current end at Washington Boulevard. A cement mixer sat on the land for years but was recently moved off-site and construction activity has begun. While LeFrak hasn't officially announced anything or given an official name to the building as other Newport properties have, pile driving has started to take place at the site.
LeFrak has not responded to a request for comment on their next move, perhaps because the company is currently completing the Revetment House along 10th Street in Hamilton Park. The company does have a few other projects approved, including the office-driven Pier Six and another mixed-use development along 18th Street.
But 700 Washington is probably the best location of all their Jersey City development options, residing along the Hudson River and next to the Newport Green. The construction activity kicks off the final large chunk of Newport's Northeast Quadrant, which pushes up against the Hoboken border. The sum of the quadrant was divided into seven separate lots by LeFrak last year via the city's Planning Board, which appears to suggest the company foresees seven buildings will eventually call the land home.