This post is brought to you by Pure Properties. Want a listing or transaction featured? Email us, [email protected].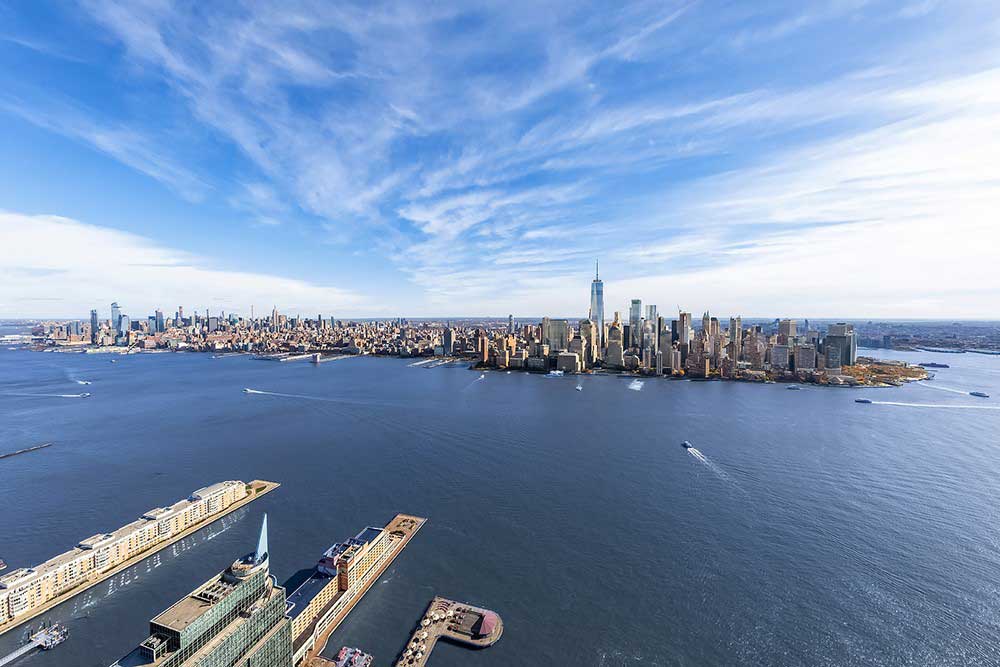 One Jersey City brokerage team is on a roll, selling out the top floors of New Jersey's tallest building.
Team Moza of Pure Properties, lead by Megha Moza, just announced a client of theirs is in contract to buy a penthouse at 99 Hudson. This deal is the team's second penthouse sale in the building, the previous went under contract earlier this year.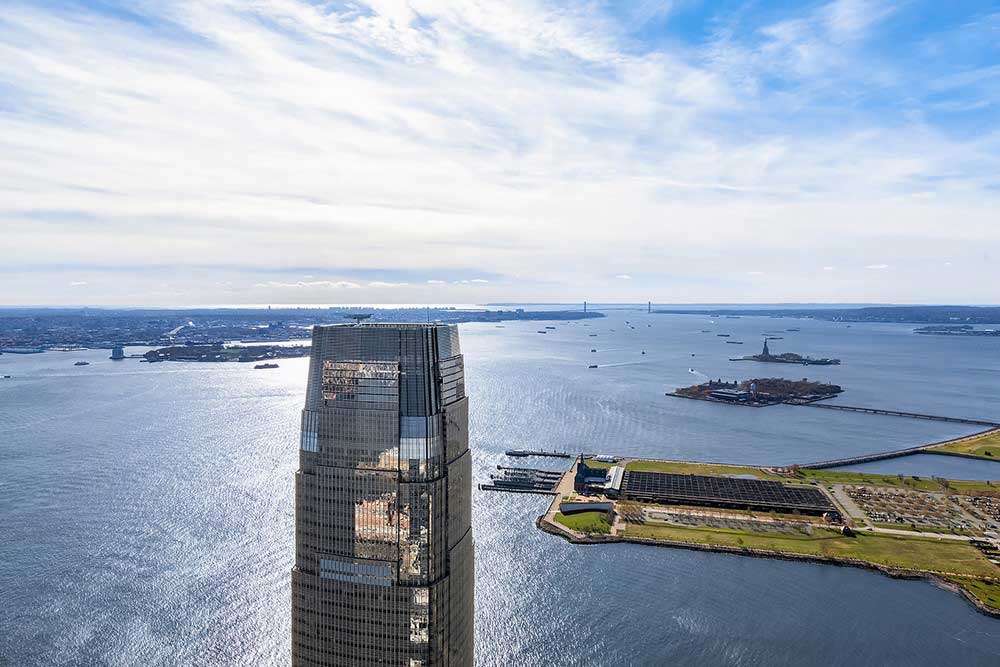 This one is a 75th-floor unit spanning 2,313 interior square feet plus a 355-square-foot outdoor terrace that was asking $4,213,000. The contract price can't be disclosed until after closing. According to Moza, the client was looking for a unit with outdoor space and great views. This one checked both boxes. Like the previous one, this penthouse will be delivered from the developer as a "white box," allowing the buyer to fully customize the layout and design to their exact tastes and needs.
"The sale of a second white-box penthouse at 99 Hudson marks a great result for Megha and her team. Benchmark sales like these are driven by Pure's keen understanding of the Hudson County market and our focus remains to deliver exceptional results for our clients like this, whether buyer or seller," said Ezequiel (Zeke) Ortiz, Managing Director and Broker of Record at Pure Properties.
"While enjoying miles of waterfront views are a given, our "white-box" penthouses also offer the unique opportunity to design your dream home. Every square foot is a blank canvas for you to create your own vision of luxury," said Edwin Blanco, the Sales Manager at 99 Hudson.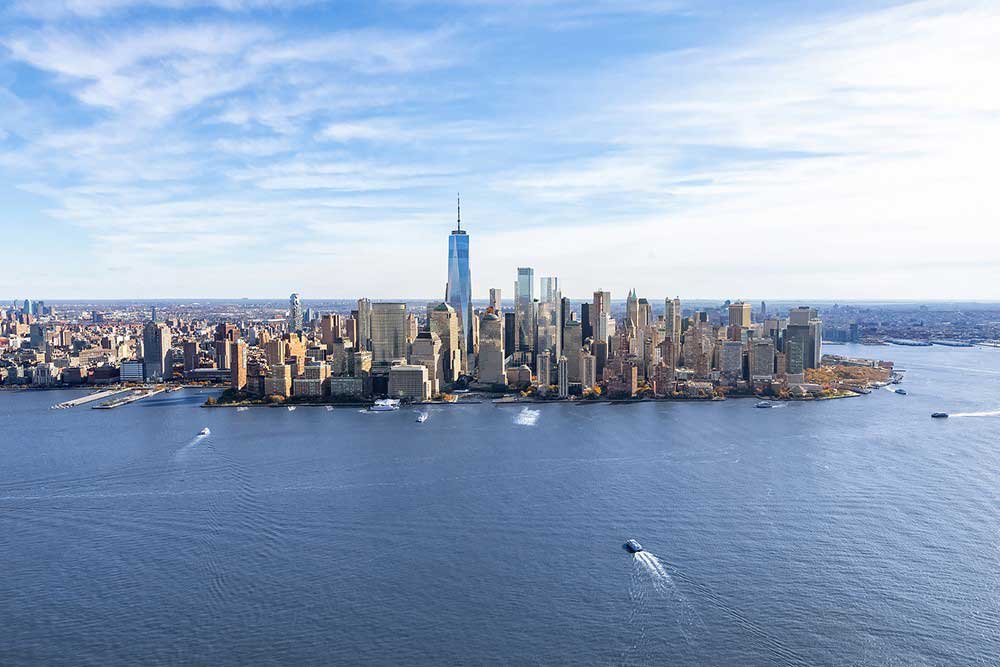 With two in the queue, Megha is the only agent to have sold more than one penthouse at 99 Hudson. But why stop there? Now, Moza is challenging herself and the team to sell the two remaining penthouses as well. The final two offer 2,313 to 2,473 square feet of interior space, plus up to 1,167 square feet of private outdoor space, and start at $3,995,000.
"I've had the pleasure of now selling this unique piece of real estate to a second client. I truly believe in the uniqueness and value of what 99 Hudson has to offer," says Moza. "My clients had been searching for that perfect luxury apartment with a spectacular view, outdoor space and an efficient layout. This penthouse at 99 Hudson meets all their requirements and they don't have to shell out a hefty price tag since the alternative would be penthouses in Manhattan at double the price with less square feet for new construction luxury. I'm now looking forward to selling the remaining two penthouses in the building."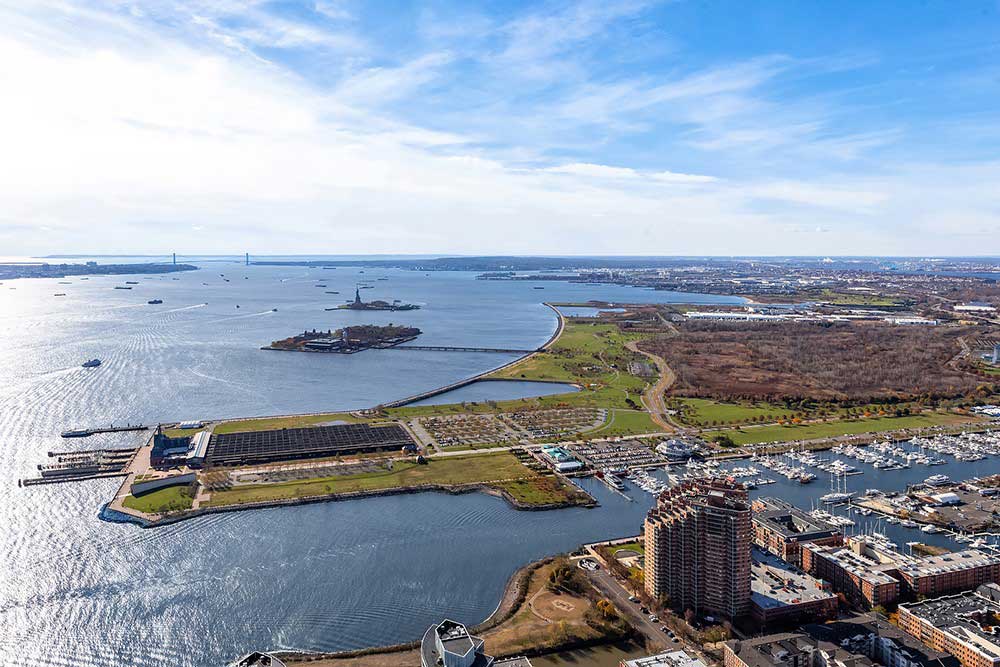 99 Hudson is in the late stages of construction and anticipates closings to begin toward the end of the year. When it topped out last fall, it became the tallest building in New Jersey and the third tallest condominium tower in the US. The penthouse units have drawn buyers looking for both a solid investment and an inspiring home.
"Where else can you see all five boroughs and the world's most famous skyline from one home? The penthouses at 99 Hudson offer panoramic views including all of Manhattan, 1WTC, the Harbor, the Verrazzano Bridge, the Statue of Liberty, and beyond. At each penthouse, 9-foot glass walls surround the tremendous outdoor space. Have you ever had a barbeque party 800 feet in the air?" asked Blanco.
Related: