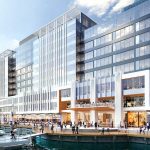 The waterfront complex in Jersey City could undergo some improvements should the Jersey City Planning Board grant the necessary approvals to a Mack-Cali affiliate.
A major real estate firm that is based at Harborside wants to acquire the liquor license of a longtime Lincoln Park venue.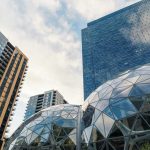 Jersey City's unsuccessful application to Amazon included 31 letters of support from local politicians and business leaders. We've gotten our hands on every letter for you to view.
Last week, Uber and Mack-Cali announced a new commuter ridesharing program.
Yesterday marked the grand opening for M2 at Marbella, Roseland Residential Trust's newest luxury residential building located in downtown Jersey City. Mayor Steven Fulop joined municipal and company officials to celebrate the opening of the tower.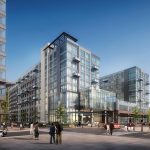 Ground broke yesterday at what will soon be Weehawken's newest luxury residential project. Weehawken Mayor Richard Turner was there for the ground breaking, as well as municipal and company officials.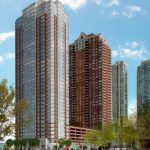 M2 is a 38 story high-rise rental tower currently under construction in Downtown Jersey City. It is the second tower of the existing...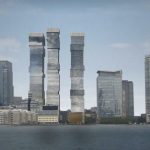 UPDATE: Ironstate and Mack-Cali have change the name of the project from URL to Urby Harborside URL Harborside or "Urban Ready Life" is a new...