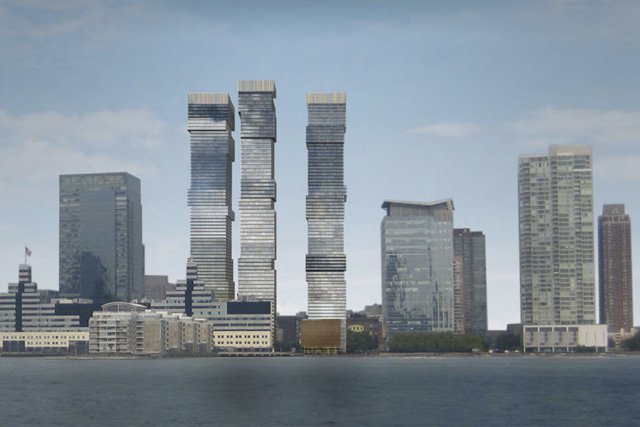 UPDATE: Ironstate and Mack-Cali have change the name of the project from URL to Urby Harborside
URL Harborside or "Urban Ready Life" is a new 3 tower mega-development along the Jersey City waterfront. Each tower will rise 69 stories and combined will contain 2,358 residential units.
The first phase of the project is Tower 1 which will house 763 residential units.
Current Status (10/2015)
Construction began on Tower 1 in early 2015 and was topped out in September 2015.
The Urby Harborside Team
Developer: Mack-Cali
Developer: Ironstate
Designer: Concrete
Renderings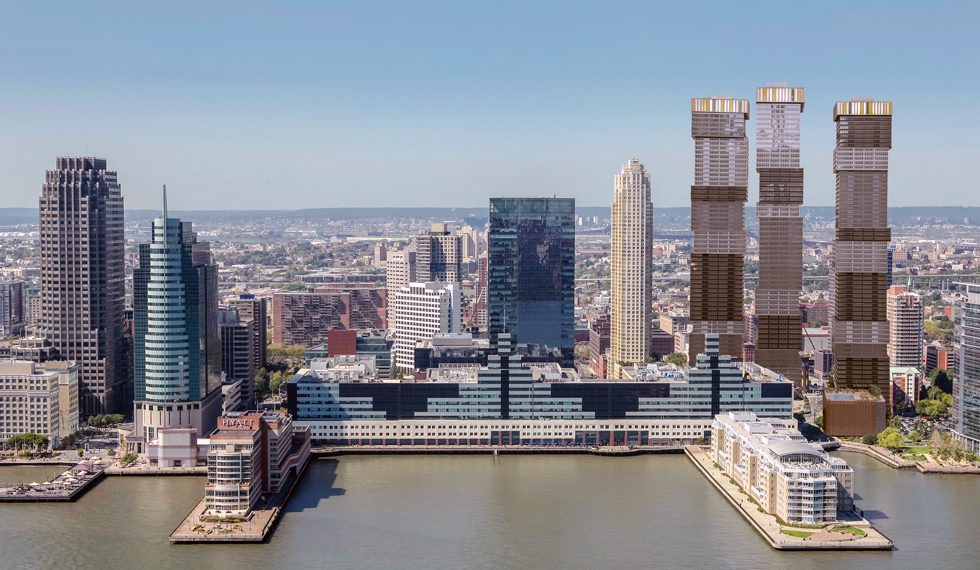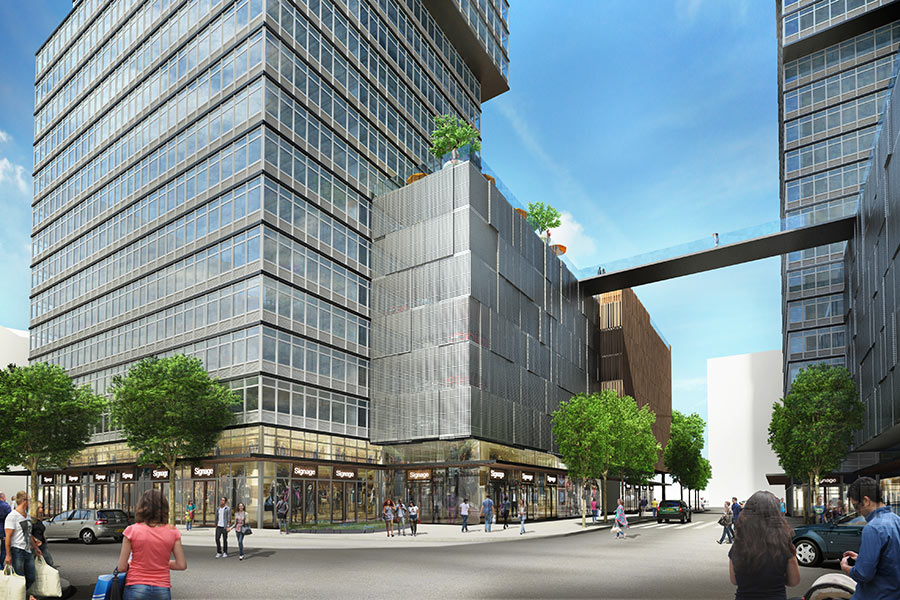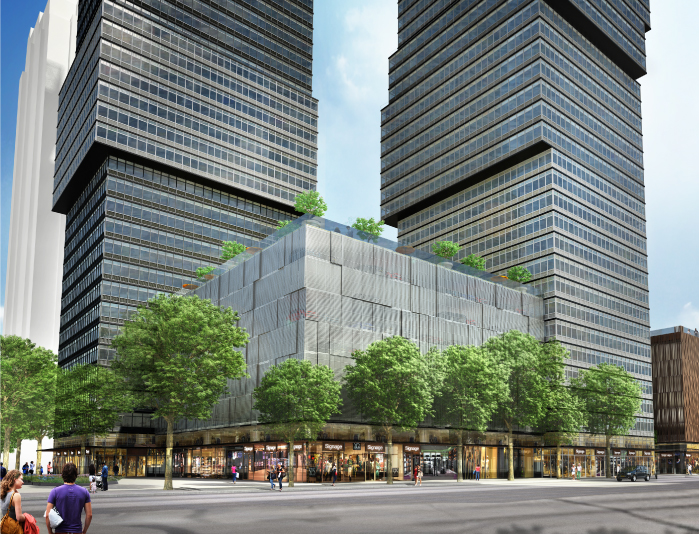 Sources and Further Reading
URL Harborside on Curbed NY
URL Harborside on Skyscraper City Forum
---