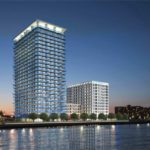 The developers of The Wave at Newport in Jersey City are now planning two fewer units, but also want to include a pool and "expanded amenities lounge."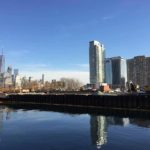 The company appears to be abandoning their plans for an office building on a 6th Street property and have instead submitted preliminary plans that could see five high rises built on the land.
Jersey Digs has confirmed that new open space will soon be built along the Hudson River walkway by one of the city's most prominent developers.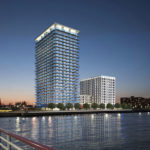 The two-tower project has officially been given a name and will add 338 apartments and over 16,000 square feet of retail to Newport's waterfront.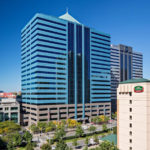 Newport developer LeFrak Organization is seeking a buyer for a 22-story office building along the Jersey City waterfront.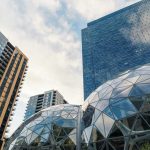 Jersey City's unsuccessful application to Amazon included 31 letters of support from local politicians and business leaders. We've gotten our hands on every letter for you to view.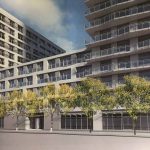 Pile-driving work is taking place at a waterfront property owned by LeFrak that's the last undeveloped swath of land in the city's Newport neighborhood.
In its bid to restart construction at The Revetment House, representatives from Newport Associates presented a revised site plan last Wednesday to the Hamilton Park Neighborhood Association (HPNA), the group that successfully convinced the Jersey City planning board to deny LeFrak's request to lower their parking ratio.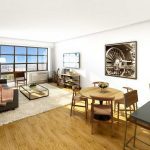 Hamilton Park's newest rental building, Embankment House, has officially begun leasing. The unique property sits atop the old stone embankment formerly used by railroad cars operated by the Erie Railroad.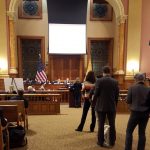 After four hours of public comment, the Jersey City Planning board voted down a proposal by Newport Associate's to lower the parking ratio at...