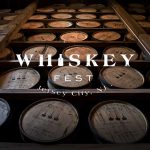 Over 100 styles of whiskey and spirits will be available for the tasting when the Jersey City Whiskey Fest comes to town on March 24th, and we've got your exclusive hookup for discounted tickets.
A prominent landmark in a rapidly developing neighborhood could be revived and expanded under a proposed new district, which would preserve a piece of Jersey City's history and update it for modern times.
Looking to relocate your business or get a foothold in Jersey City? 172 Newark Avenue has an office available right in the center of Downtown. Just one block from Grove Street PATH station, the space would perfect for doctors, therapists or entrepreneurs.
New residences at Jersey City's unique, exclusive Division 25 development have hit the market. These are high-end, floor-through condominiums with elevator access, upscale accoutrements, and unexpected features as practical as they are pretty.
Downtown Jersey City is about to get a little sweeter. The city's first Krispy Kreme location on the corner of Marin Boulevard and Christopher Columbus drive has officially set an opening date.
Jersey City has assembled a plan that aims to enhance open space and develop some underutilized land in Hamilton Park. The plan could bring 30 and 40 story towers to Marin Boulevard. The city wants to know how residents feel about the possible changes.
Indiegrove, Jersey City's first established coworking space, is celebrating its four-year anniversary this month. Learn how the company found success by helping others succeed.
For those looking for the best of condo living without giving up space, this listing is for you. With over 1,800 square feet, 3 bedrooms plus a home office, this home at 77 Hudson gives you both size and amenities. Add in the two deeded parking spaces and it really does have it all.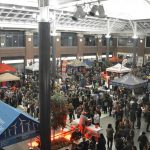 [UPDATE] We were just told this event has completely sold out. We will let you know when the next event is planned.
A mid-rise project in Jersey City's Powerhouse Arts District that's been stuck in limbo has now been sold and redesigned, with the new developer hoping to commence construction on it later this year.