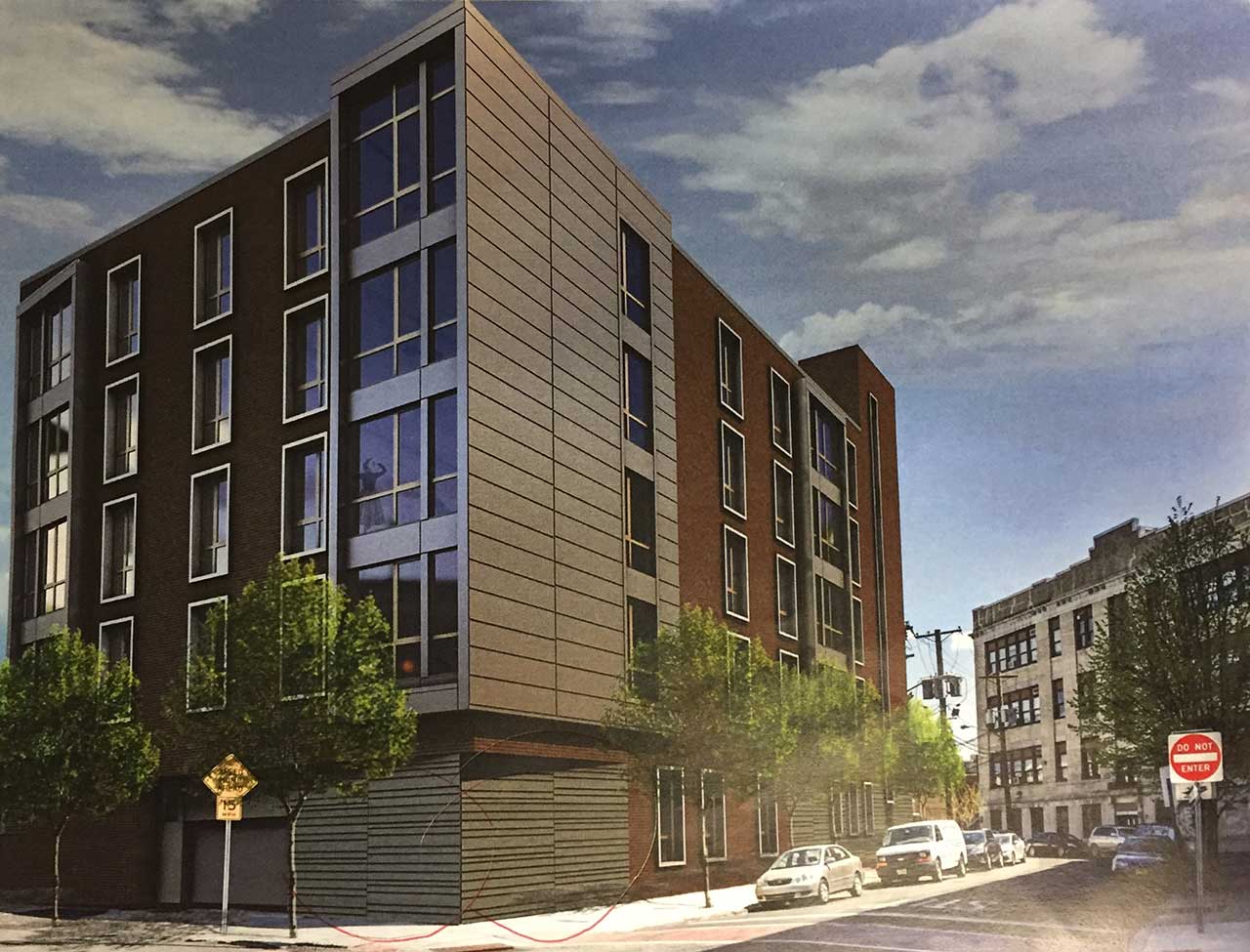 The corridor along Newark Avenue between Downtown Jersey City and the Journal Square area continues to see proposals for new development, likely because of the block's proximity to local businesses, parks, and public transportation. Although some vacant or undeveloped lots remain, the number is decreasing as new construction ramps up in this part of Ward E.
Now, a new all-residential building is being proposed for the western edge of The Village neighborhood. According to records from the City's Division of Planning, a real estate firm is planning to construct a five-story development with 16 residential rental units, and well as 14 parking spaces at 200-202 Merseles Street, also known as 384-400 4th Street. 6 of the parking spaces would be designated as compact spaces.
The project developer is the Weingarten Group, LLC, which is based in McGinley Square. The group, which describes itself as "a real estate investment company which owns, manages and develops multifamily properties in urban markets throughout New York and New Jersey," is responsible for other projects in the area, including 380 and 400 Newark Avenue
For this project, the company has applied for Preliminary and Final Major Site Plan approval with a variance for use, since no commercial space is proposed for the first floor, even though the site is within the Neighborhood Commercial Zone. The Weingarten Group's website features a rendering of the proposed building, and states that the units will be 'luxury condominiums'. The new building was designed by NYC-based Scott Mahaffey Architects.
Currently, the building contains a one-story industrial building and garage that appears to have previously been occupied by Falesto Brothers. The structure is notable for the murals that have been painted on the 4th Street side of it in recent years.
The property is situated just across the street from P.S. 5, the Dr. Michael Conti School, as well as Mary Benson Park. Plus, the Newark Avenue business district, NJ Transit bus service, and the Grove Street PATH Station are located around a half-mile from the premises.