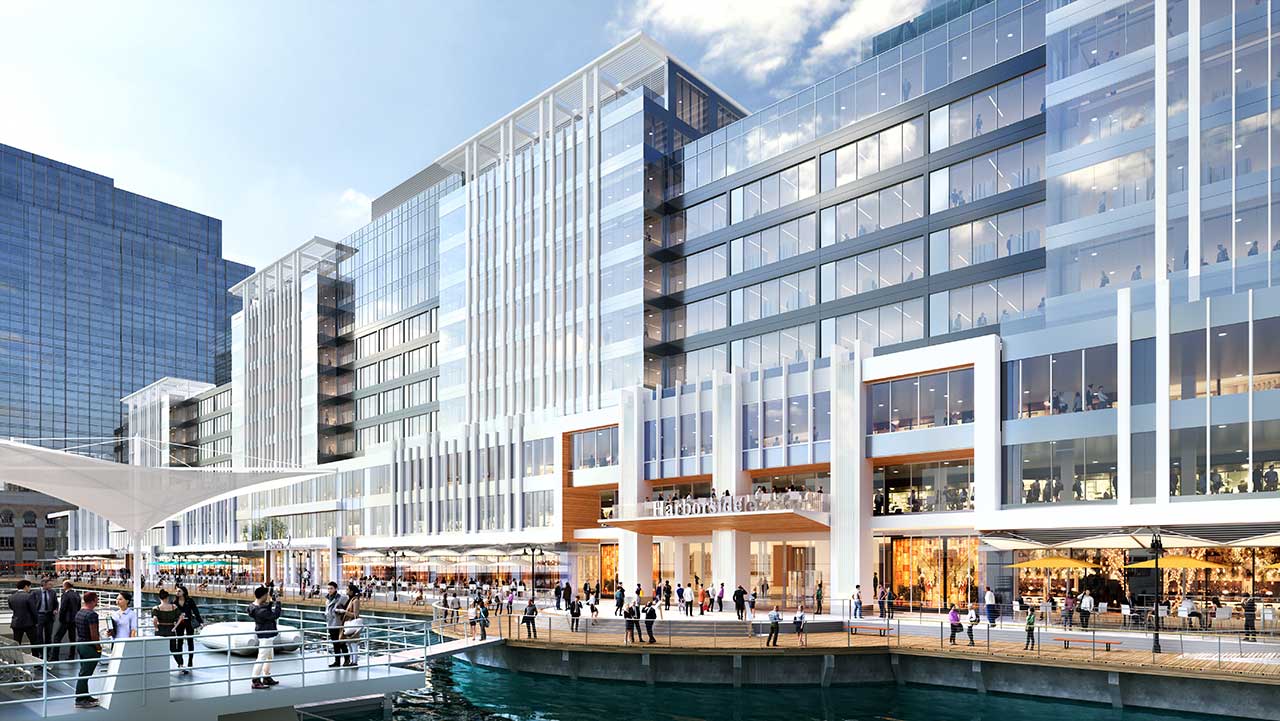 Two brand-new renderings of Harborside were just released by Mack-Cali Realty Corporation, further illustrating their $75 million capital investment in the complete transformation of their office buildings and the waterfront. Mirroring similar developments across the river along Manhattan's West Side, Harborside will be a singular destination for living, working, and playing in Jersey City along the Hudson River.
NYC-based SJP Properties is set to manage the development project which includes ambitious architectural updates to recall Harborside's beginnings as a railroad terminus and shipping station. Elkus Manfredi Architects drafted the new design and SJP Properties will also partner with Mack-Cali on a new 1.2 million square foot, build-to-suit office tower to be constructed next to the Harborside complex.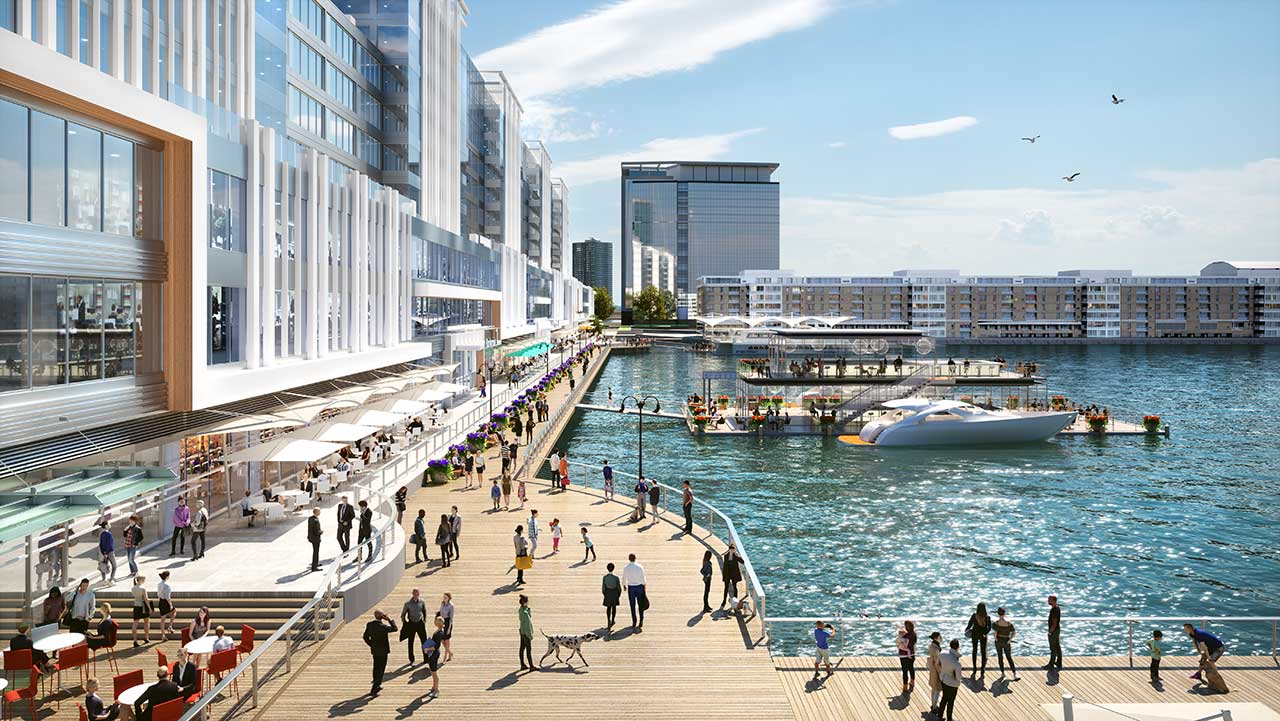 Aspects of the massive redevelopment are already up and running. The Harborside Atrium was reimagined as a cultural and communal space that often hosts local events like the Jersey City Wine Fest, Craft Brew Fest, and Midnight Market as well as music, dance, and art performances. And the Lutze Biergarten opened earlier this year.
Even more can be expected during the current transformation phase. Office building lobbies will be made more accessible to pedestrians and connect to the Harborside Atrium as well as feature finishes like dark metal and wood that recall an earlier industrial era and collaborative meeting spaces throughout. The existing food court will become The Marketplace, a European-style food hall, and kiosks will rotate local vendors.
Most apparent in the new renderings is the reskinning of Harborside's office buildings. All eight floors on the east side of Harborside 1 plus the first three floors of Harborside 2 and 3 are reclad as a sparkling curtain wall with spectacular light and views of the Hudson River and Manhattan.
Also confirmed with the release of the new renderings is a new ferry stop. "Together with the addition of a new NY Waterway ferry terminal, serving the Hudson Yards and World Trade Center, coming this fall, the capital improvements will facilitate far greater connectivity at Harborside," said Michael J. DeMarco, CEO of Mack-Cali. "In order to activate the waterfront and energize the neighborhood, it's integral that we create a seamless experience for residents, workers, and daily visitors."