The waterfront land behind the Colgate-Palmolive Clock has become a dirty, undeveloped eyesore, but plans for clean-up and development have been stalled by State ownership.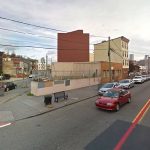 The expansion of development along Newark Avenue in Jersey City is continuing westward through the heart of The Village neighborhood.
One of the best parts of living in downtown Jersey City is access to the eclectic, independent eateries that offer a unique local flair. Now's your chance to own a favorite neighborhood coffee shop.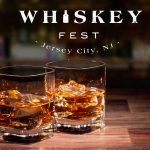 Over 100 styles of whiskey and spirits will be available for the tasting when the Jersey City Whiskey Fest comes to town on March 24th, and we've got your exclusive hookup for discounted tickets.
Three bedroom condominiums are hard to find among Jersey City's luxury high rise buildings – and this one is rare indeed, boasting 2,025 square feet of luxurious and comfortable living space, conveniently located in Jersey City's budding Powerhouse Arts District.
The latest Jersey City retail news. Last Friday, Sprout Market Place opened at 70 Columbus. A new cafe, called The Cliff, is under construction in the Heights and the city's first Venezuelan restaurant, El Cocotero, recently opened in McGinley Square.
RUSHMORE, a brand-new, five-story, luxury rental community in Downtown Jersey City—with an exciting, soon-to-be-announced commercial space on its ground level—comes to market courtesy of Pure Properties.
Located in the iconic Wells Fargo warehouse and stables, this loft with 45-foot high ceilings has been dramatically transformed into a living space that's comfortable and personal, with the added bonus of NYC views from the living room and third floor.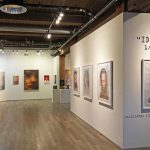 The spring edition of JC Friday was extra lively this past Friday night, as the Novado Gallery celebrated its grand opening at 110 Morgan Street. The contemporary gallery is the latest addition to the former Butler Brothers warehouse space.
The Sixth Street Embankment saga is over a decade old, but your support can make a difference in the property's preservation and could help create a new green space network on other rail lines throughout the city.