As the third oldest city in the nation, Newark has a rich architectural history, notably in its public buildings, churches, and schools. A great many historic buildings, however, were lost over the years during devastating public-works projects, such as the construction of I-280 and high-rise public housing, and the general indifference of past eras to older architectural forms. In this series, we're highlighting five Newark buildings that are at risk of being lost forever. Read more of the series here.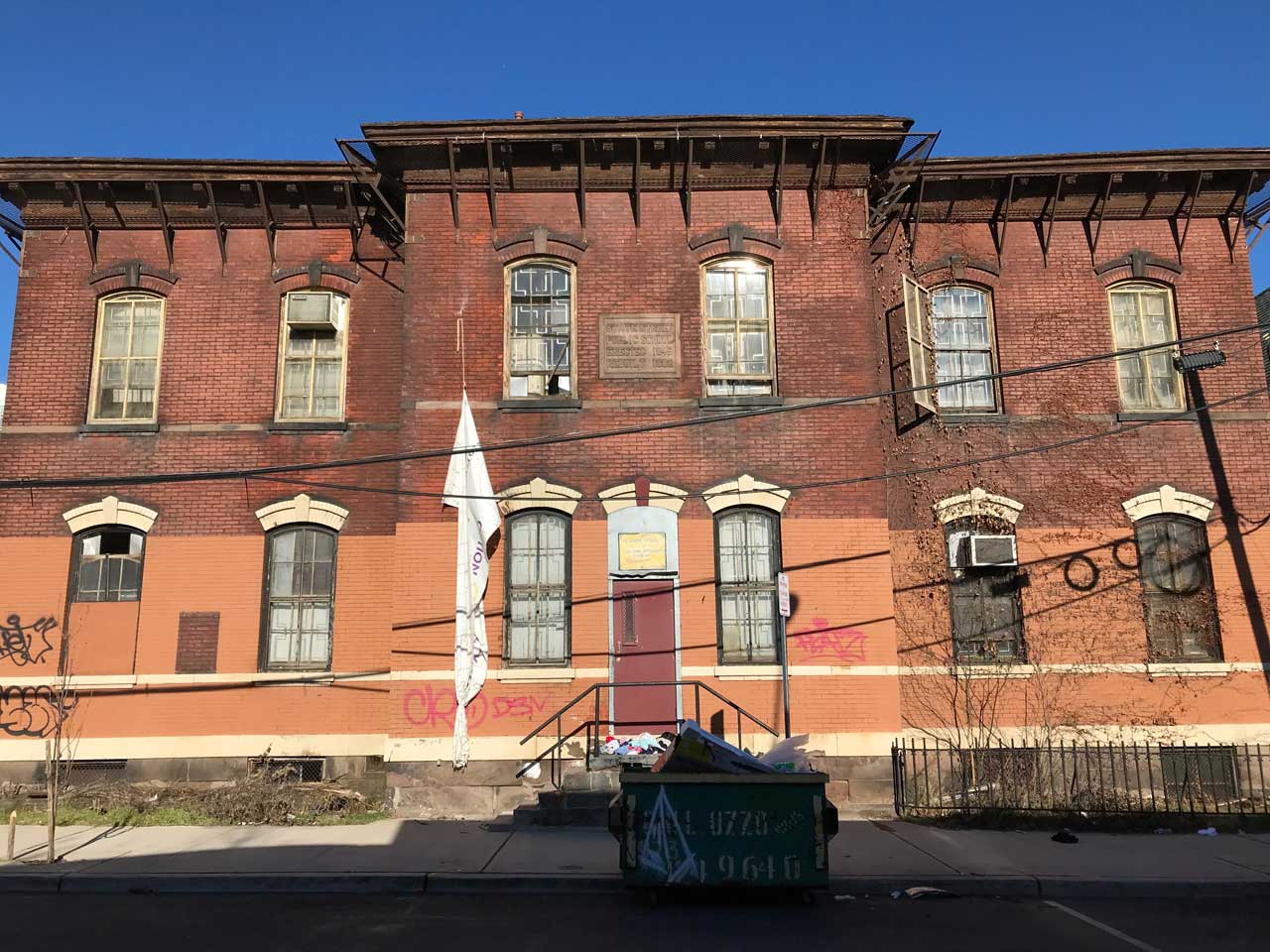 Dr. Marion Bolden is on a mission — one that called her out of retirement, in fact — to preserve the history of Newark's public schools.
"People in the school system were just throwing away things that had historical significance," said Bolden, whose collection of a thousand objects includes two such treasures: school board minutes from the 19th century that were written in German and a textbook that once belonged to the city's first black principal, the late James Baxter. "These artifacts tell the story of the city."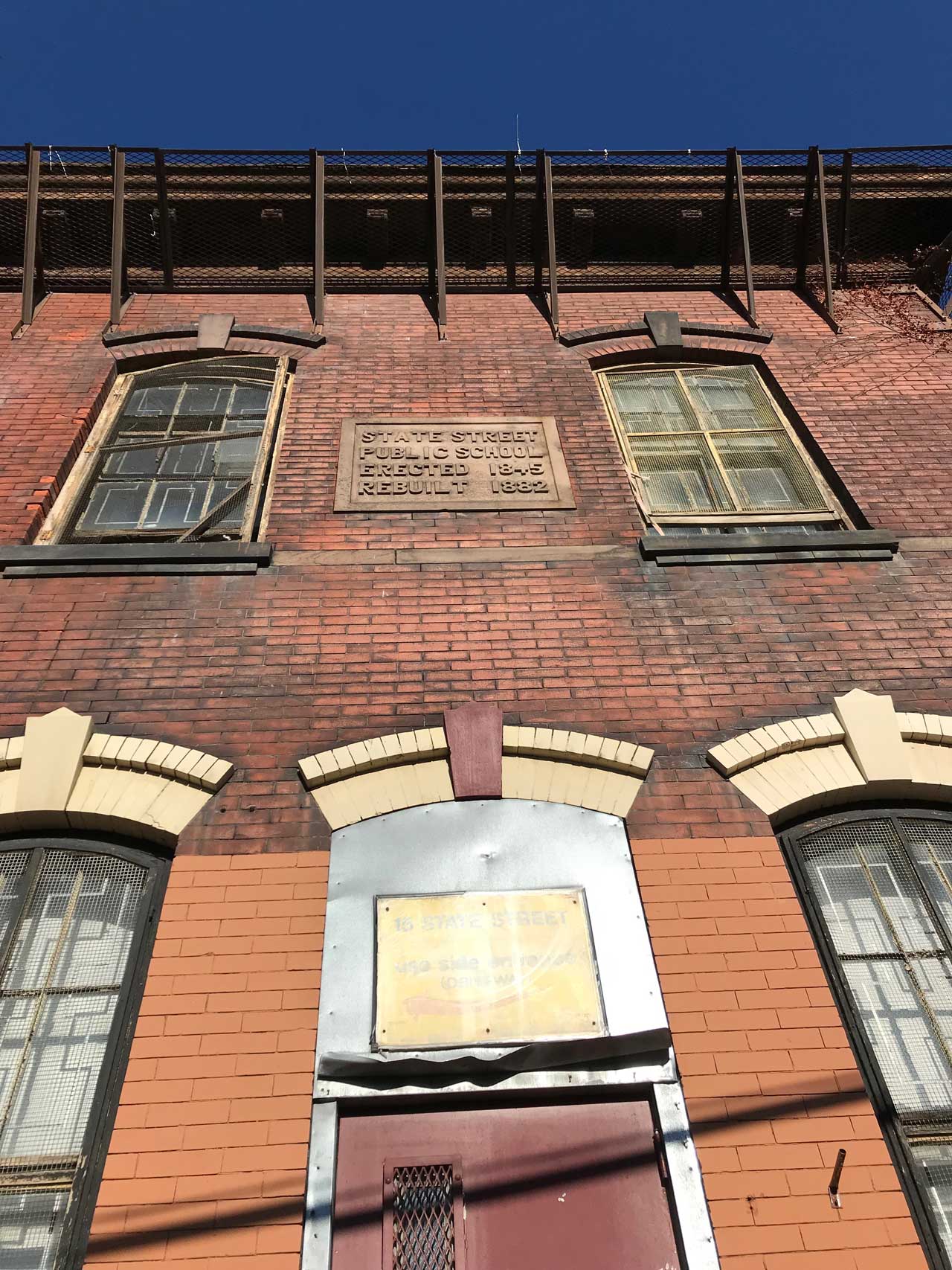 A decade ago, Dr. Bolden, one of the longest-serving superintendents in city history, founded the Newark Public Schools Historic Preservation Committee. Despite her growing trove, there is one diamond in the rough that Bolden needs to complete her collection: a rundown, eight-classroom school on a sliver of road called State Street.
Built in 1845, State Street School is the oldest standing public school, and Bolden can find no more fitting home for a museum dedicated to Newark's public schools. "It may not look like much from the outside," Bolden admits, but it has the distinction of once housing the city's School for Colored Children, helmed by a 19-year-old Principal Baxter. "Kids should know about people like James Baxter."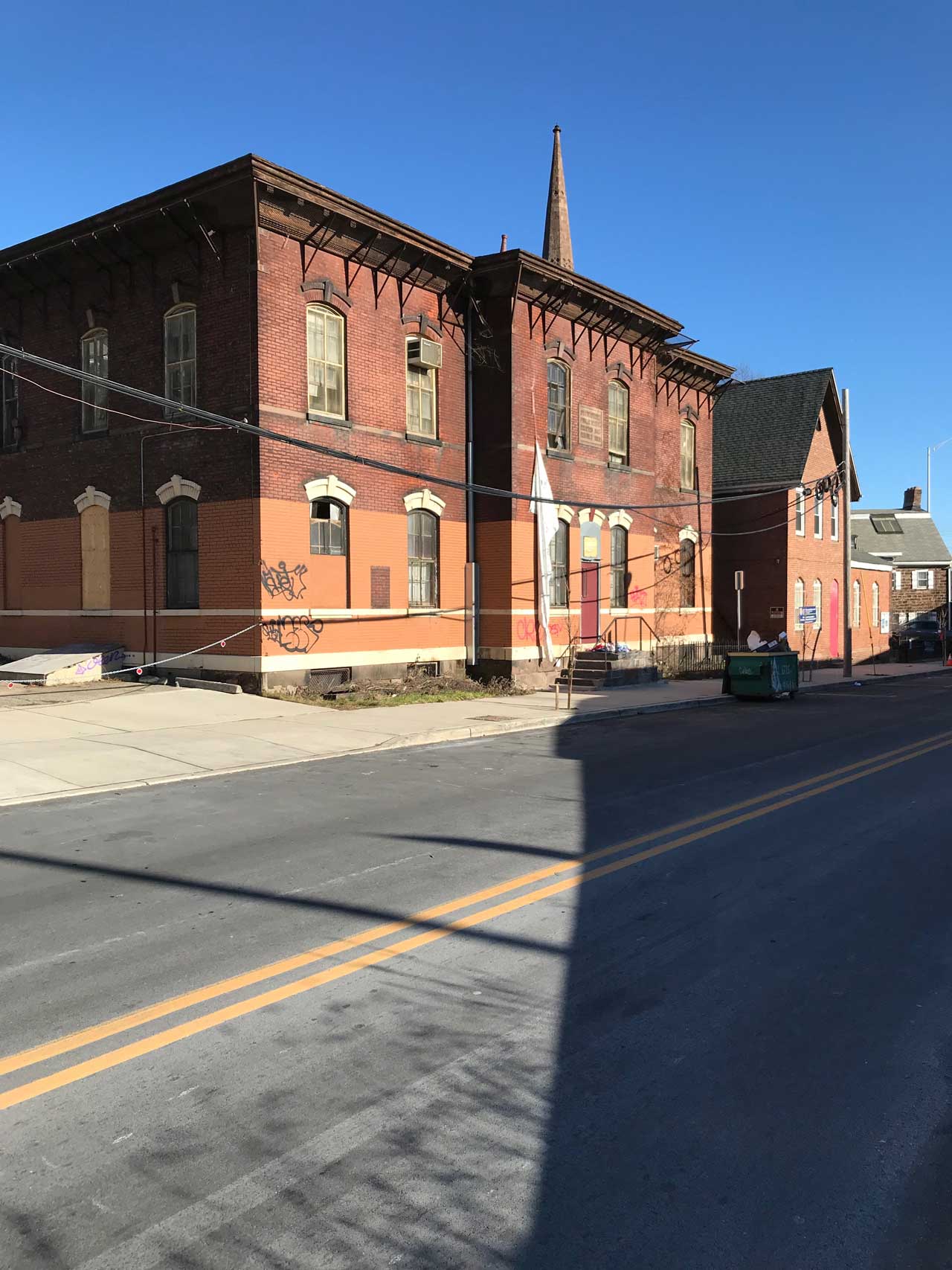 But aging school buildings, even historically or architecturally significant ones, tend to be a millstone to cash-strapped school systems. Two years ago, for instance, Camden High School, a century-old architectural marvel, was demolished, despite pleas from the New Jersey Historic Preservation Office. The most recent estimate to restore the State Street School was about $1 million, according to Bolden, which was out of the city's reach, and the school, which is on the National Register of Historic Places, was sold to the Newark-based Hanini Group.
The sale worries many local preservationists. "From a pure market point of view, a developer doesn't have a reason to save the school when you can put a five-, ten-, twenty-story building there," said Zemin Zhang, the executive director of Newark Landmarks, who believes that selling historic properties to profit-driven developers is a gamble. "If we made decisions according to the market the city would look very different. It would look like Las Vegas."
Still, both Zhang and Bolden noted the developer's record of restoration throughout Newark, including the National State Bank Building from 1912 that was transformed into Hotel Indigo and the Hahne & Co. department store building from 1901.
"The developer said he's not going to knock it down," Bolden said. "If anyone else had purchased it, we'd be in big trouble."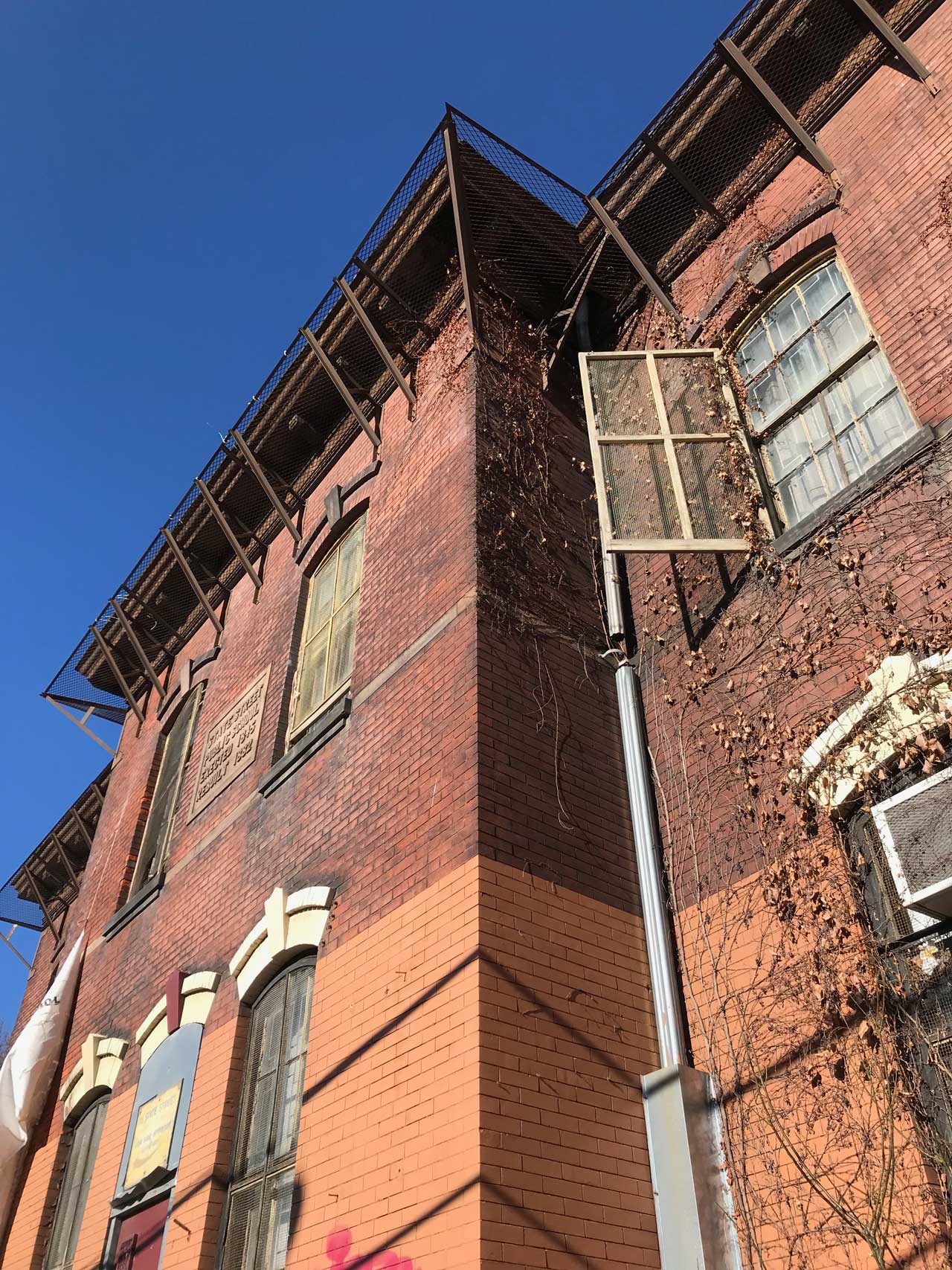 Newark is the third oldest city in the nation, and its history of providing a free education includes some of the earliest crusaders for the poor and disenfranchised. Rev. Moses Combs held the country's first free night classes in 1774 on Market Street near what is today University Avenue. However, his role in history has a footnote due to his infamous "experiment," as the Newark Sunday News called it. As one of Newark's earliest abolitionists, Combs decided to free his slave, Harry Lawrence. But in a strange turn of events, Lawrence, so soon after tasting freedom, was accused of killing his own wife and was lynched in 1805 in Military Park.
As for the State Street School, many had forgotten its chapter as Baxter's school, said Bolden. At the turn of the last century, a group of influential black parents protested the quality of their children's education. The city responded by creating a "School for Colored Children," in 1856, in a borrowed classroom in a church. This "school" continued to get passed around the city for a few decades until it found a four-year home of its own at the State Street School, according to The Newark Public Schools: Chronology and School Buildings. "It's the only building that was used for the School for Colored Children that is still standing," Bolden said. "That alone is reason to save it."
Related: