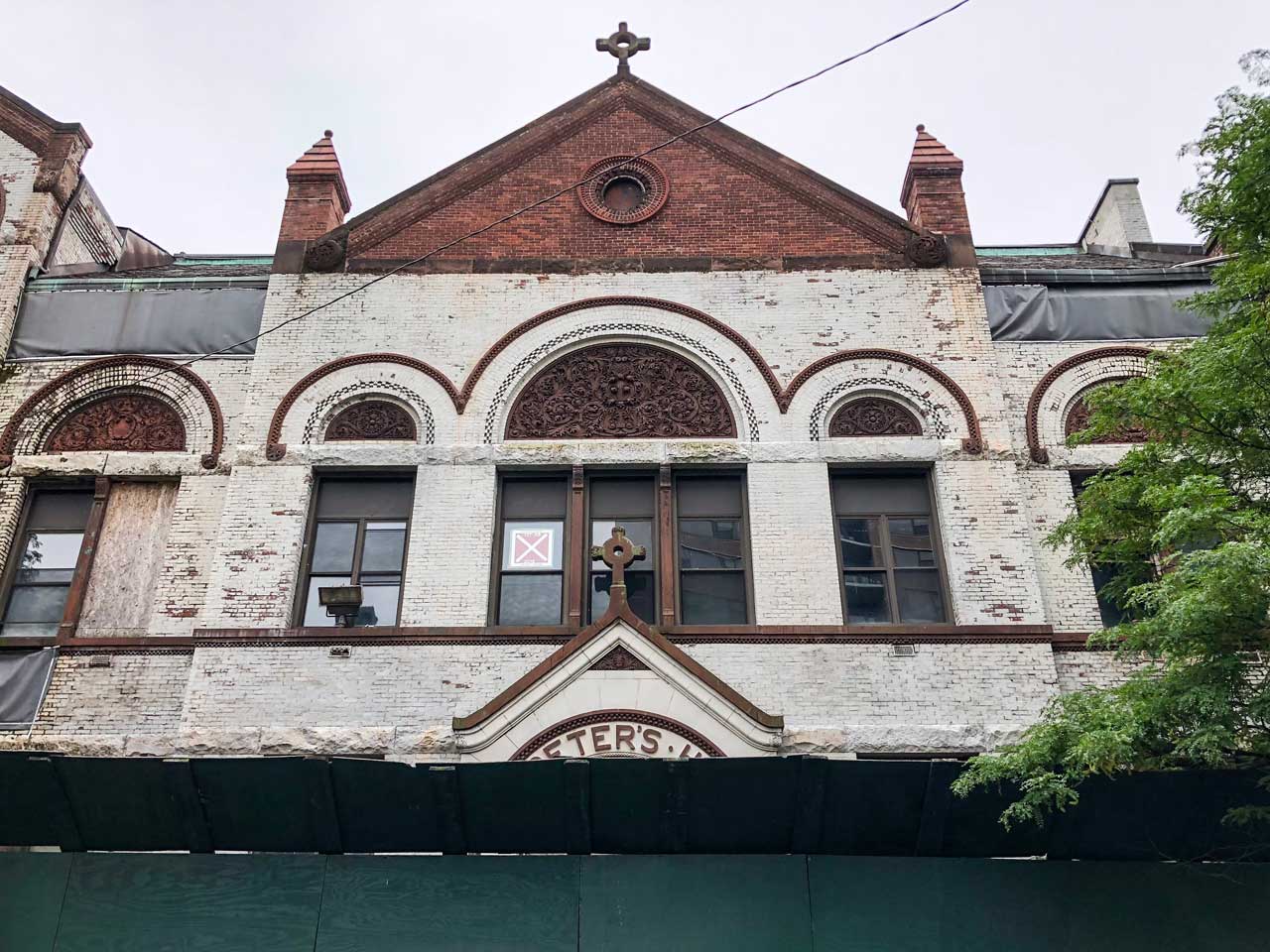 Two structures — St. Peter's Original Parish School and St. Peter's Hall and Parochial Schoo — have been fixtures of the corner of York and Van Vorst Streets since the beginning of the Civil War. Scaffolding encases the Romanesque Revival buildings, which have been owned by St. Peter's Preparatory School since 2005. A parking lot separates the scaffolded buildings from the Jesuit high school's main building on Warren Street.
The scaffolding only went up about three years ago, around the same time as the CitiBike station across the street. But in a neighborhood where the tallest building in the state looms at the end of York Street, the obvious sign of decay has seemed present for much longer.
Citing structural concerns escalated by Superstorm Sandy, St. Peter's plans to demolish the historic structures and replace them with a faculty and staff parking lot. Jim Horan, the preparatory school's vice president, previously told Jersey Digs, that the new lot calls for "installing attractive fencing and providing appropriate landscaping for the property," implying that a parking lot with curb appeal contributes to the historic neighborhood's character and sustainability.
St. Peter's request for demolition has been delayed multiple times since the spring, and the request is now expected to be heard at the Historic Planning Commission meeting on April 1.
Thus far, there have been resounding calls to preserve the buildings. The Jersey City Landmarks Conservancy (JCLC) laid out reasons for preservation in a letter to Hudson County media outlets in August. JCLC trustee Christopher Perez added in a recent statement to Jersey Digs: "Historic structures give us a sense of time and place, a visual timeline of a community's journey. The St. Peter's school buildings have hosted 125-150 years of moments in religion and education that can not be replaced."
Among Paulus Hook residents, there is a concern that a decision to tear down the buildings would set a dangerous precedent for entities like St. Peter's. "You have to question why [St. Peter's] let it sit there for a decade," said resident George Miller.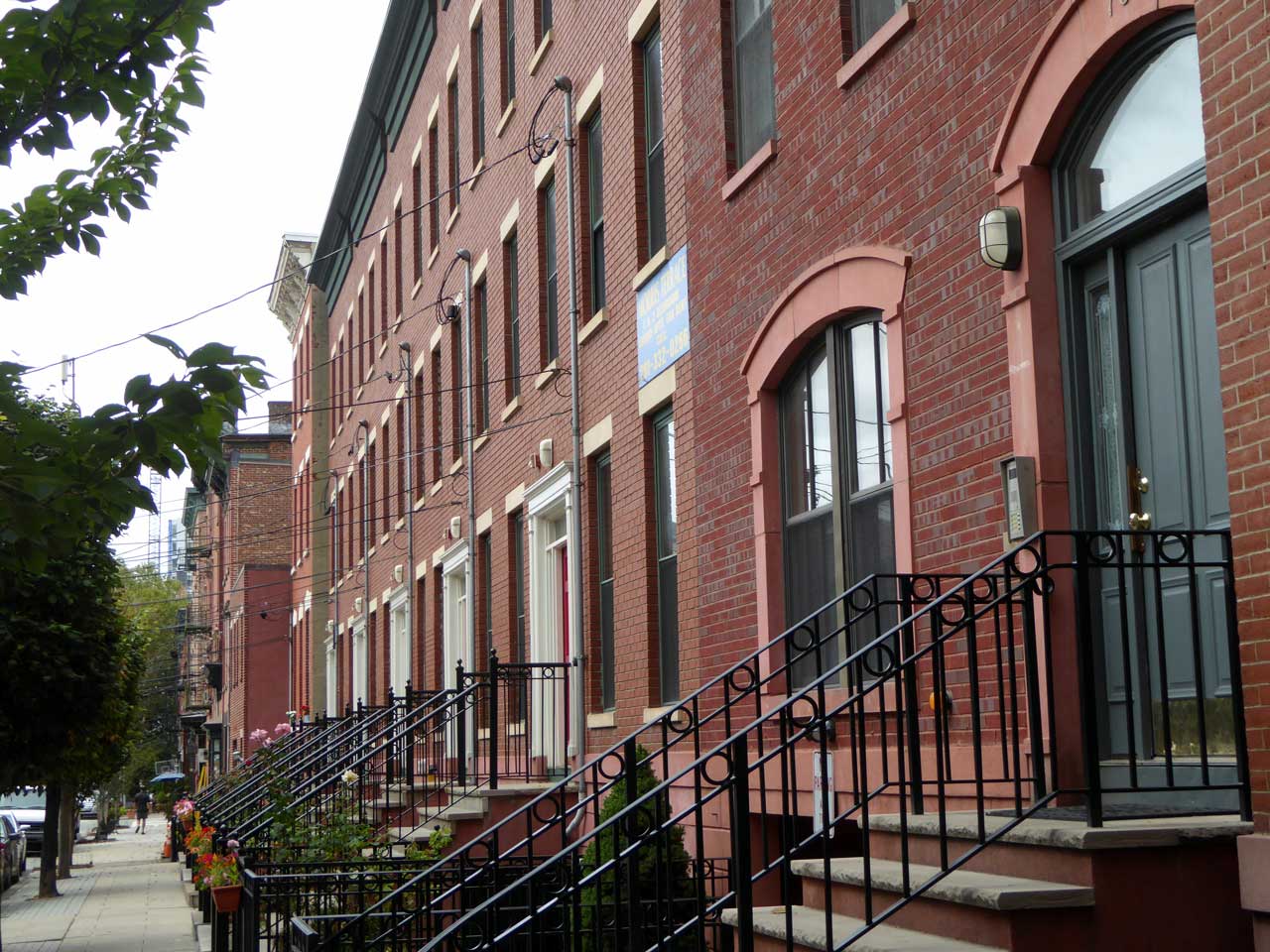 Rewarding an instance demolition by neglect detracts from the value of a historic neighborhood Miller said, adding "zoning is important in urban settings. But that's only true if you retain the buildings. If everyone doesn't pitch into this, it just undermines the whole idea [of a historic district] and it becomes valueless."
"Before you know it, it's barely a historic neighborhood anymore," said resident Dan Spadaro. "I think if [St. Peter's is] not willing to do it, they should perhaps sell the property to someone who wants to maintain the historic structure and sees the value in it."
Paulus Hook, steeped in Revolutionary War era history, is uniquely situated in downtown Jersey City. Waterfront development surrounds the historic district's edges. From any corner along the Washington Boulevard commercial corridor, 99 Hudson visibly towers above. Because of the boundary created by Columbus Drive and Montgomery Street, Paulus Hook retains the sense of the small island it once was. This adds to the neighborhood's sense of character.
Cities constantly navigate balancing sustainability, affordability, and historic preservation. There are arguments that demolishing old buildings only escalates the affordability crisis plaguing American cities. Instead, these issues should be approached in tandem. Consider the plans for the St. Peter's buildings. Demolition would make way for a parking lot but it's unlikely a parking lot would accommodate or alleviate the existing parking struggles in the densely populated neighborhood.
It's no secret that Jersey City residents, especially property owners in downtown neighborhoods, were hit hard by the recent property tax revaluation. Paulus Hook residents in particular also struggled after Hurricane Sandy. But as both Miller and Spadaro point out, Paulus Hook residents would not have been allowed to let their properties deteriorate after flooding and storm damage. "We all had to do repairs from that, and we did them quickly. Nobody wanted to deal with that," explained Spadaro.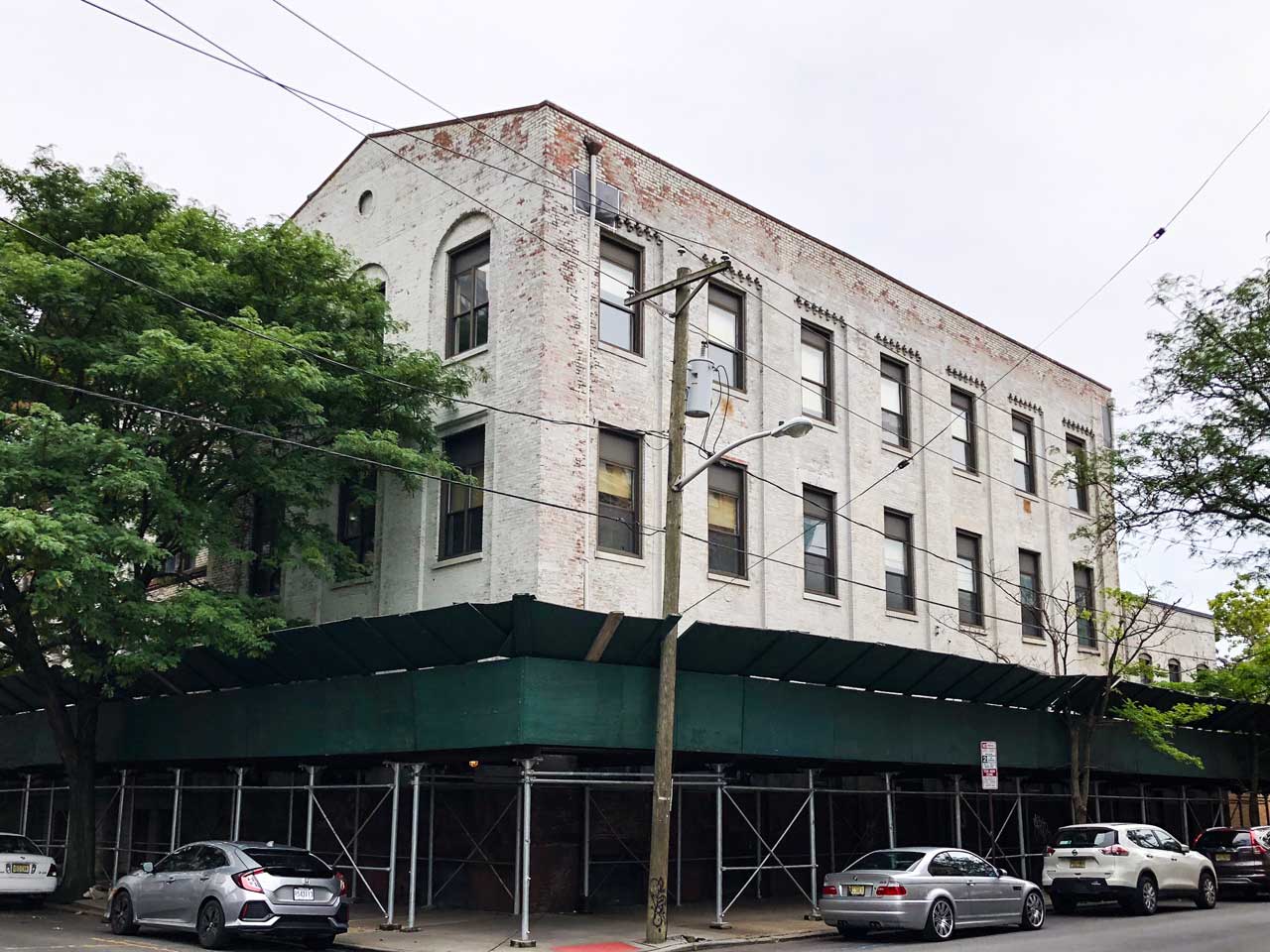 Ultimately, the issue comes down to fairness. St. Peter's presence does benefit the neighborhood, "but I think in this situation, nobody wants to see someone get a different treatment," said Spadaro. JCLC's Christopher Perez added, "Institutions with historic structures should be committed to maintaining and preserving their legacy. If they allow their historic assets to deteriorate, they should be responsible for repairing them, not demolishing them."
"The entire neighborhood wants to preserve these buildings. The city really needs to step up to the plate and basically enforce the law," said Miller.
The decision regarding the St. Peter's buildings is expected to be heard at the Historic Preservation Commission meeting on Monday, April 1. The Jersey City Landmarks Conservancy also created an event on Facebook, at which you can RSVP and receive updates, here.