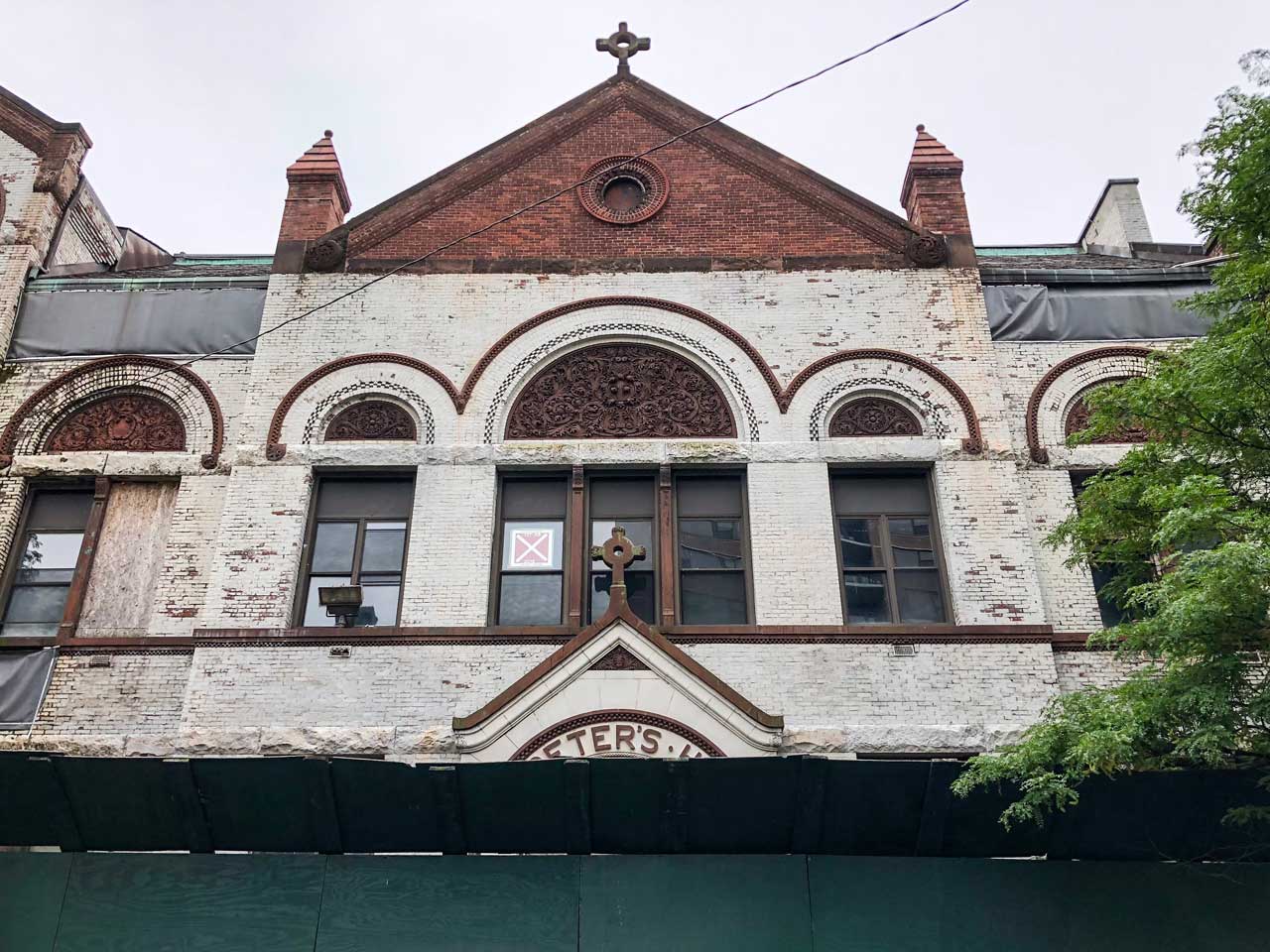 Part of the old Saint Peter's Grammar School has stood at the corner of York and Van Vorst Streets in Downtown Jersey City since the beginning of the Civil War, but the end could soon be near for this historic complex.
Saint Peter's Preparatory School, which owns the property at 137-55 York Street, has applied to the Jersey City Historic Preservation Commission (HPC) for a certificate of appropriateness in order to demolish the structure. The Romanesque Revival edifice includes the three-story St. Peter's Hall, which dates back to around 1894. It is attached to the original school building from around 1861, according to an agenda from the HPC.
The building, which sits within the Paulus Hook Historic District, was home to the Liberty Academy Charter School at the beginning of the 21st century. New Jersey City University's Jersey City Past and Present database states that St. Peter's Prep then bought the site in 2005 from the Archdiocese of Newark. Recently, the building has sat vacant while the facade, including the inscription reading "St. Peter's Hall," has been partially covered by scaffolding. However, the school and hall have a long history in this Ward E neighborhood.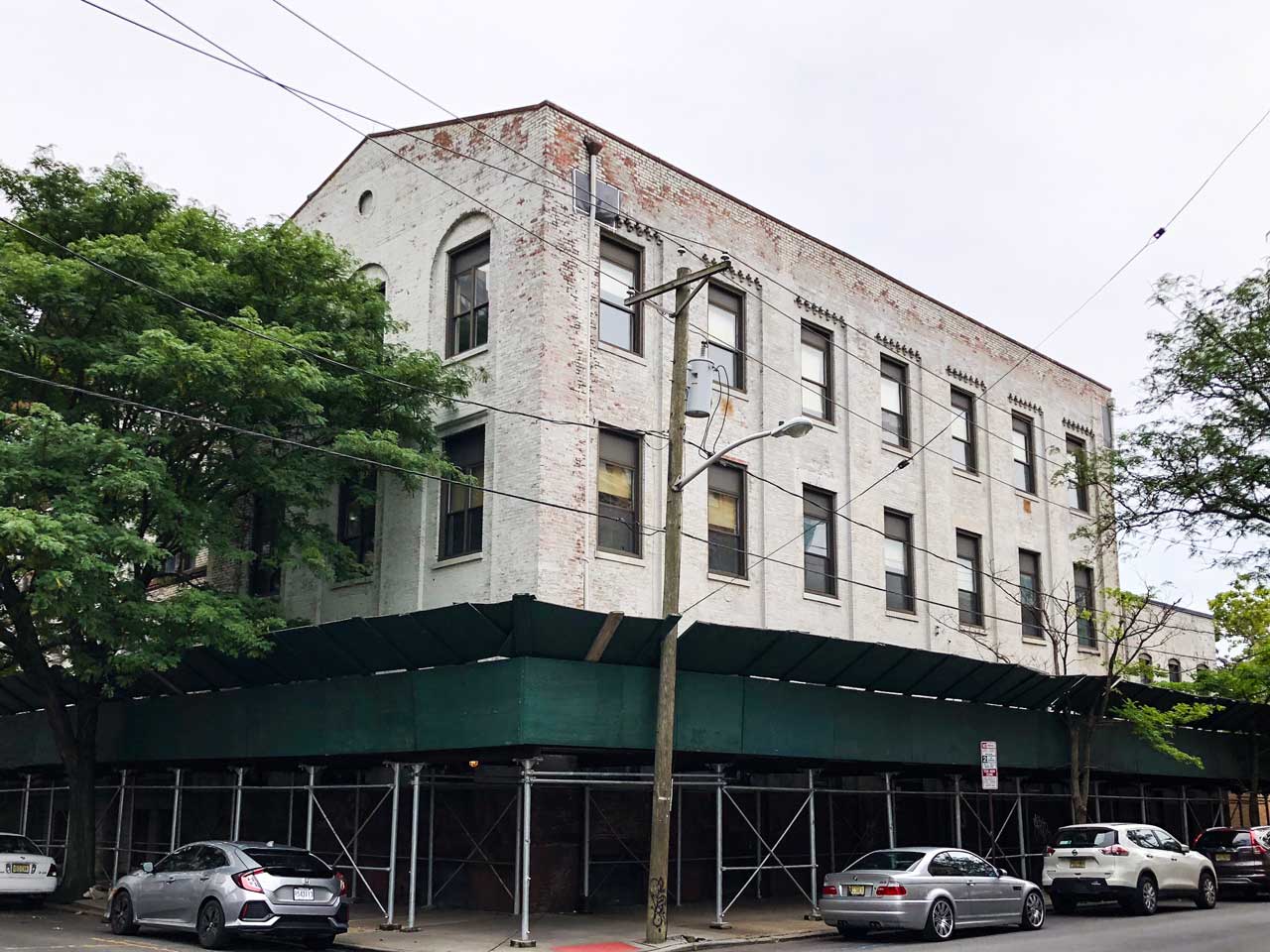 In fact, three years before he became the president of the United States, Woodrow Wilson, who was the president of Princeton University at the time, came to St. Peter's Hall to deliver his first campaign speech of the general election while running to become New Jersey's governor. On September 28, 1910, Wilson spoke in the building before a "rough and tumble audience" and stated that "now I find myself in the novel position of asking you to vote for me for Governor of New Jersey," according to a book about the president by John Dos Passos.
"His audience was made up largely of workingmen," according to a book by Edwin A. Weinstein. "He declared that he had always been a poor man, close to the plain people."
Over 100 years later, the HPC was initially scheduled to hear the plans for tearing the building down on May 21 and July 16, but St. Peter's Prep requested that the matter be moved to the meeting on August 20. The preparatory school's plans for the site are not listed in the meeting agenda.