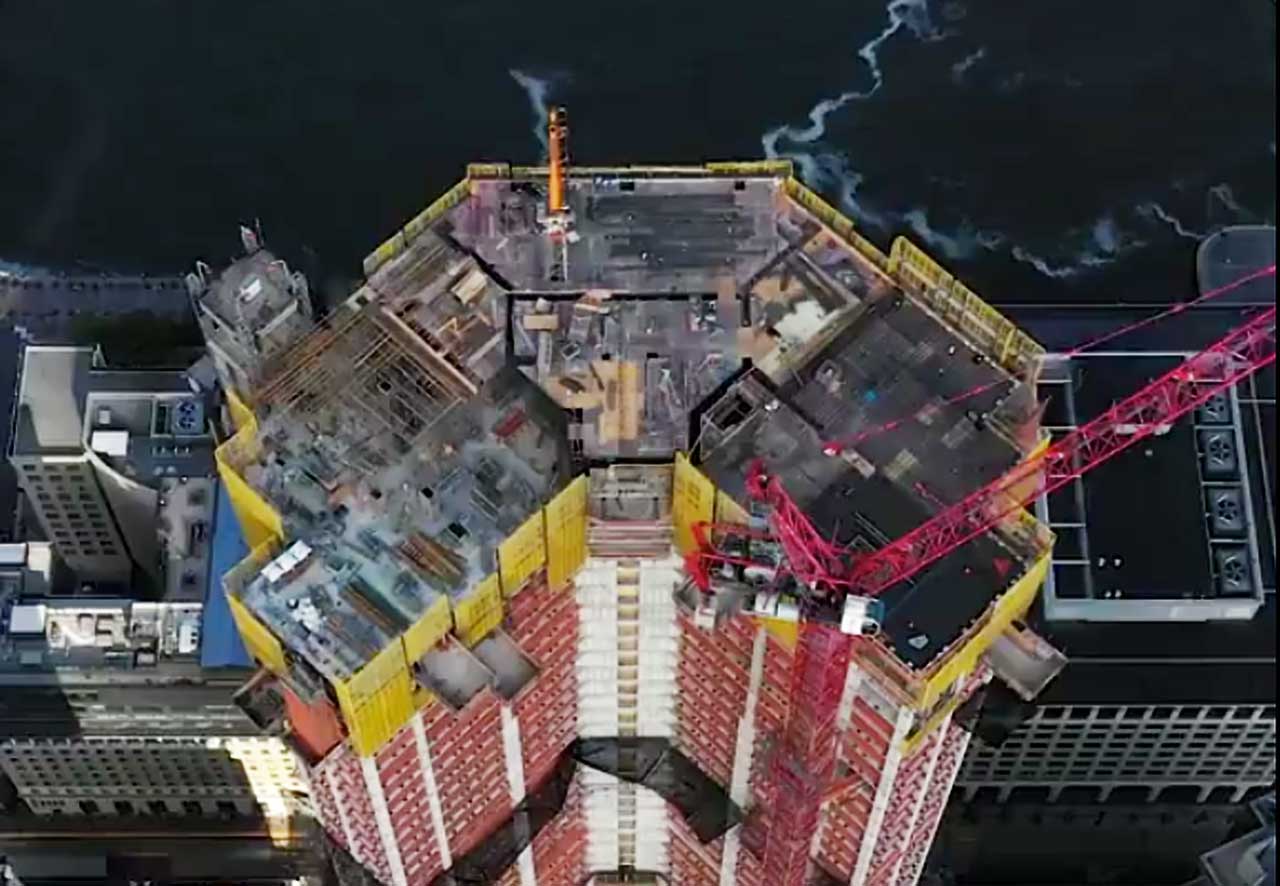 Earlier this month, 99 Hudson topped out vertical construction; a milestone that now makes it the tallest building in New Jersey. To commemorate the achievement, the developer has released drone footage, by Jonathan Ayala, that shows off the tower and gives a preview of the views future residents will enjoy.
Raising 889 feet, 99 Hudson overtook 30 Hudson Street also known as the Goldman Sachs Tower as the tallest building in the state. According to Wikipedia, 99 Hudson comes in as the 35th tallest building in the US. While it's not as tall as some of the new towers across the river, it offers a vantage point few others can – unobstructed 360-degree views that include Manhattan, Brooklyn, New York Harbor, Jersey City, Newark, and beyond.
You can watch the drone video below or click here for more information on 99 Hudson.