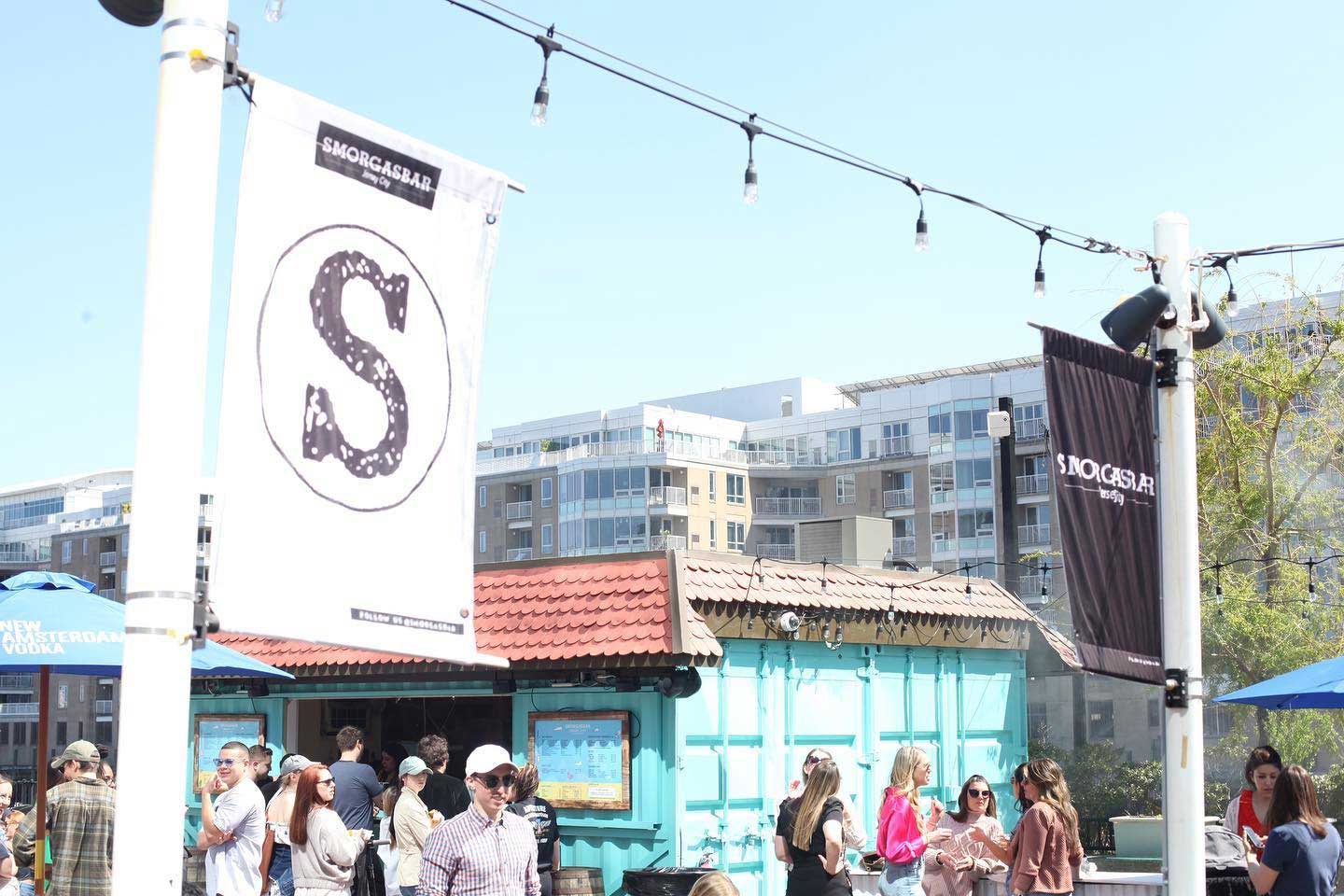 An outdoor waterfront bar that has gained steady popularity will be returning to Jersey City later this month as Smorgasbar is slated to make their comeback amid the neighborhood's changes.
Situated along the Hudson River Waterfront Walkway near 2 Second Street, Smorgasbar launched their Jersey City outpost two years ago. The biergarten, which has hosted pop-up food vendors on weekends, is slated to re-open for the warmer months on April 29.
Smorgasbar offers various beers on draft, several signature cocktails, wine, mojitos, margaritas, and more amid a festive beach-like environment. The spot offers a happy hour on Tuesday through Thursday from 3 p.m. to 7 p.m. featuring $5 beers and $7 cocktails.
Smorgasburg had operated at a nearby parking lot during the last few years in addition to the biergarten, but that food market portion won't be returning for this season amid major redevelopment plans.
The second phase of Urby Jersey City was approved by the planning board last summer. It calls for two 69-story buildings including over 2,300 residential units, retail spaces, and garage parking to rise on the surface parking lots that had hosted Smorgasburg.
Other big changes in the neighborhood include construction on the nearby Hudson & Manhattan Powerhouse and another 68-story high-rise project directly behind Smorgasbar that is fully approved despite no construction activity.