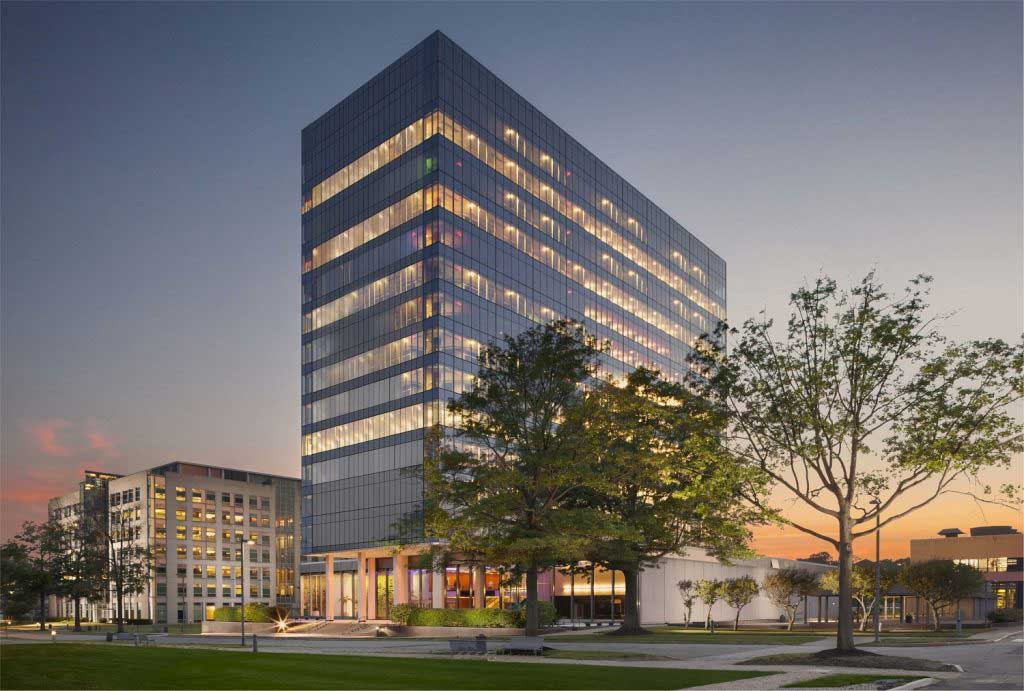 It is no secret that commercial real estate has suffered amid the COVID-19 pandemic, but the market for New Jersey's office spaces showed some positive signs over the summer following a devastating second quarter.
A third quarter report from CBRE Group has some good news for offices in the Garden State, as several major transactions contributed to more than 1.25 million square feet of leasing activity. That jump represented a whopping 256% increase from the coronavirus-induced slump of 2020's second quarter, but it still falls 23% below the state's five-year quarterly average.
The third quarter leasing activity also falls 16% below the Q3 total from 2019, but 2020's summer months saw three new commitments of 100,000 square feet or more. The average asking lease rate held steady in the quarter at $27.28 per square foot.
The biggest new lease in the state was from Eisai Corporation, who took 306,471-square feet of space at 200 Metro Boulevard inside Prism's ON3 Redevelopment project in Nutley. Jersey City's 30 Hudson Street drew two new leases from big names; American International Group snagged 227,853-square feet at the building while Organon/WeWork signed on for 111,416-square feet.
The quarter saw 694,000-square feet of renewal activity statewide, which was a 31% increase from 2020's Q2 and about even with the state's five-year quarterly average. Net absorption during Q3 2020 came in at negative 648,975-square feet, mostly due to companies putting more sublease space on the market to cut expenses amid uncertainty over the pandemic and economic recovery.
"While New Jersey's office market showed some signs of improvement during the third quarter, looking ahead we see more and more space coming on the market and occupiers downsizing," said Remy P. deVarenne of CBRE. "We anticipate companies allowing more work from home flexibility for the foreseeable future."
Two new office buildings arrived in the Garden State during the third quarter. The largest completion was LG's new 360,000-square-foot North American headquarters within a 27-acre campus in Englewood Cliffs, while Annex at Kearny Point added 110,000-square feet that caters to smaller co-working and creative industry tenants.
The report notes that the modest uptick was felt unevenly around the state. The Garden State's northern counties saw four of the quarter's five largest new leases and renewals during Q3, while the region classified as Central New Jersey had leasing velocity of just 472,000-square feet during the third quarter.
Related: