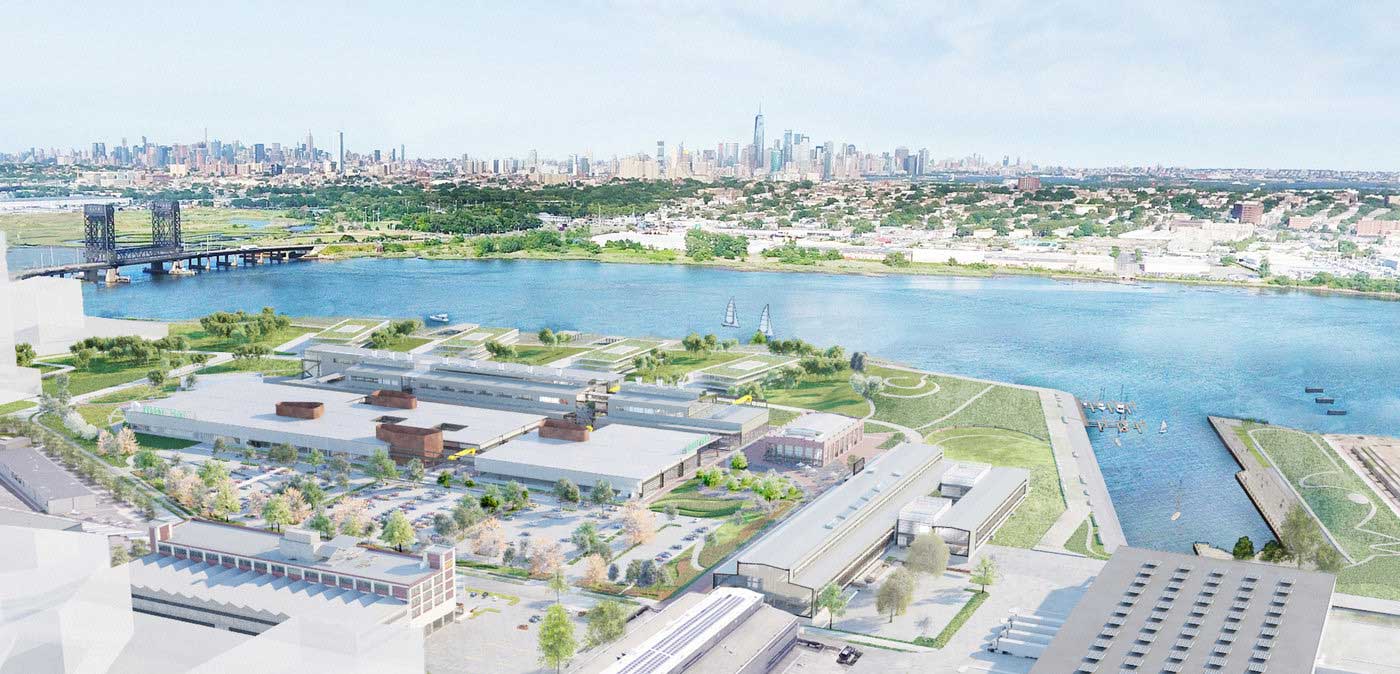 A key component of the Hackensack River Waterfront redevelopment, which includes the construction of 8,000 residential units, is the extension of the Hudson-Bergen light rail to the water's edge. The region would benefit by extending the line even further to Kearny Point and the Ironbound.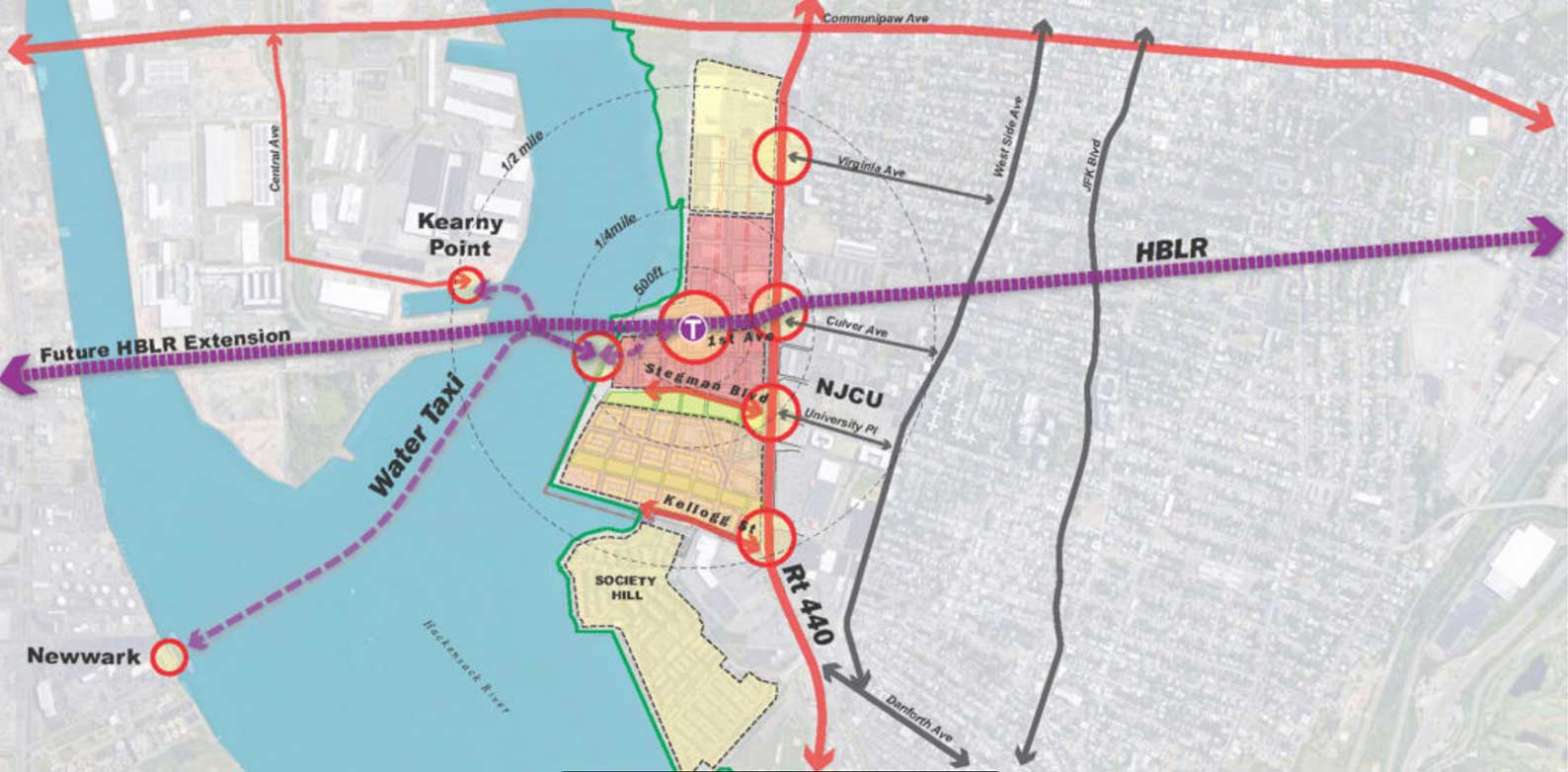 Kearny Point, an abandoned wartime shipbuilding dock, is going through a major transformation as an eco-conscious office park. Hugo Neu, the development firm that owns 130 acres of the peninsula, forecasts that the renovation of these historic warehouses will bring 2.5 million square feet of commercial space and countless jobs housed in co-working spaces. The Point could become an important public space as well with waterfront recreation and views of the Manhattan skyline. The only possible hurdle to its mission is accessibility. The developer has petitioned to get a ferry stop. But a light rail station would be even more impactful and it would require only a half-mile of tracks from the newly proposed end of the line.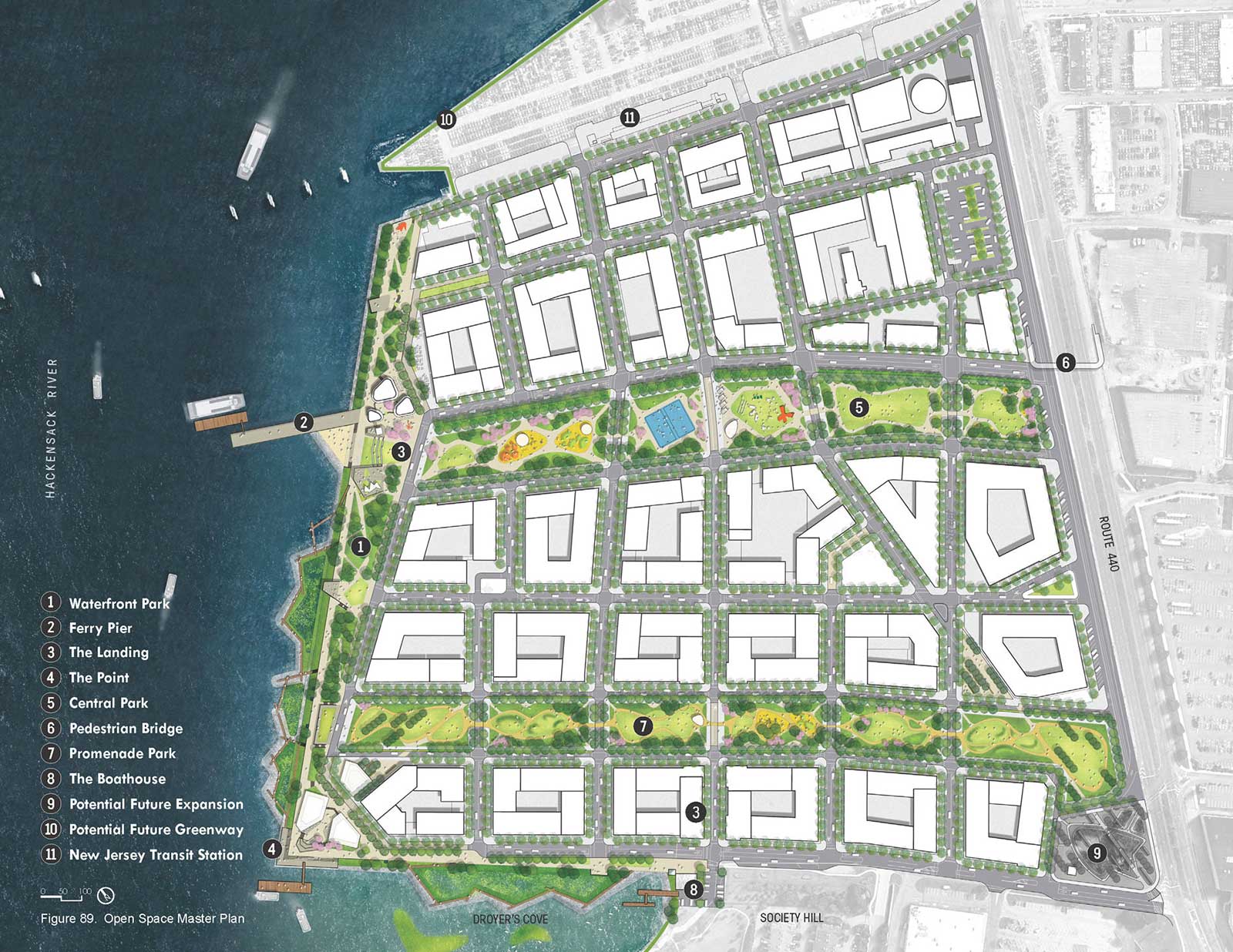 In time, and with enough commitment to public transportation, the line could be extended further into the Ironbound, connecting Jersey City's ever-developing West Side with the nightlife and restaurant scene of Newark's most diverse neighborhood. The right-of-way still exists where the Central Railroad used to cut through the middle of the East Ward.
The Hackensack River Waterfront is closer to the Ironbound than it is to the Newark Avenue pedestrian plaza. Transportation should reflect that. So much of New Jersey's rail network is designed to access Manhattan when we should prioritize connecting the cities within our own borders.