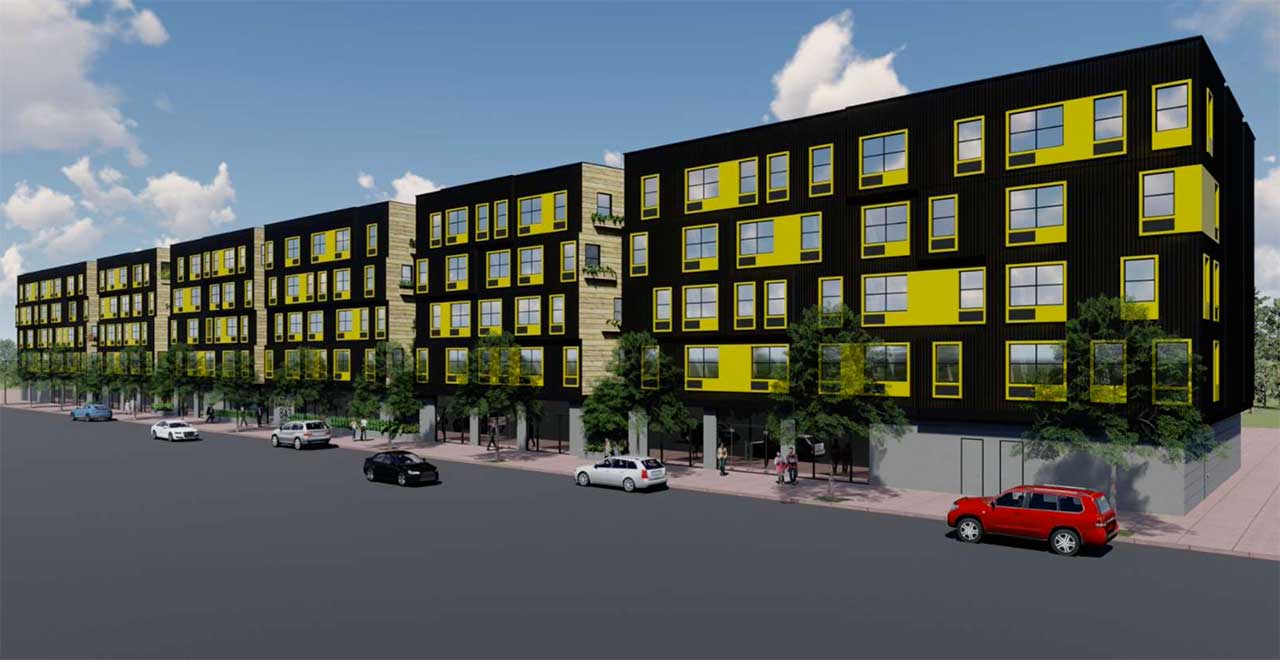 New information has been released about a proposed Jersey City development that Jersey Digs first reported on more than three years ago.
A five-story mixed-use development continues to be planned for 829 and 843 Garfield Avenue along with neighboring 113 Carteret Avenue in the Bergen-Lafayette neighborhood. During its April meeting, the Board of Commissioners of the Jersey City Redevelopment Agency (JCRA) designated a company called 829 Garfield Holdings, LLP as the redeveloper of the three properties, all of which are located south of the Garfield Avenue stop on the Hudson-Bergen Light Rail.
A presentation that was provided to the JCRA by the developer and obtained by Jersey Digs includes renderings of the project and shows that 110 residential units are now envisioned for the site. Should the development plans continue to advance, 10 "affordable housing units" would be included along with 10,919 square feet of ground floor retail space. A total of 79 parking spaces would be provided.
Two of the units are slated to contain one bedroom, while 76 would include two bedrooms and 32 would feature three bedrooms, according to the presentation.
The Jersey City Planning Board previously granted approvals in connection with a previous 108-unit version of the project.
Related: