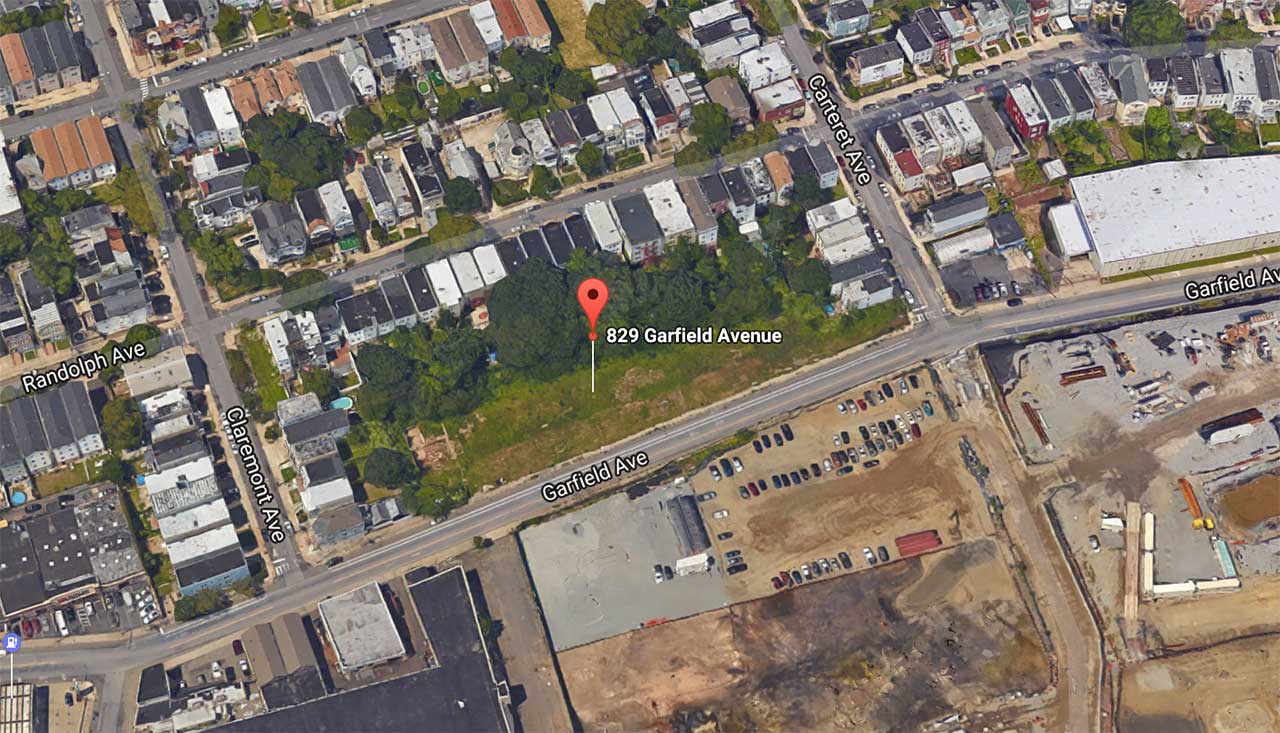 A new mixed-use development is coming to 829-843 Garfield Avenue, at the southwest corner of Carteret Avenue, in the city's Ward F. City records show that the proposal calls for a five-story building with 108 residential units atop 10,000 square feet of ground floor retail space. 10 of the units are slated to be designated as affordable housing, and 76 parking spaces are expected to be provided on the premises.
LBM Group, LLC, which is based out of the same address in Brooklyn's Borough Park neighborhood as the Leser Group, a regional real estate firm, is the lot owner and project developer. The company acquired the 1.23-acre tract in November 2015 for $4.1 million from the Senatore family, according to NJ Parcels data.
The Jersey City Planning Board approved the preliminary and final major site plan with deviations for unit mix breakdown, maximum height, and minimum rear yard with conditions during its meeting on June 28, 2016.
This site is located within the Canal Crossing Redevelopment Plan Zone, and is just a few blocks away from the Garfield Avenue Station on the Hudson-Bergen Light Rail's West Side Avenue-Tonnelle Avenue line. It has sat vacant for over a decade but was originally slated to be the site of development back in 2014, when a nine-story building with 130 residential units was proposed for the property by Garfield Avenue Development, LLC, according to documents from the Jersey City Planning Board. That proposal was approved by the board, but construction never began on the project.
The area is increasingly popular with developers. Another large project is in the works two blocks away at 975 Garfield Avenue.