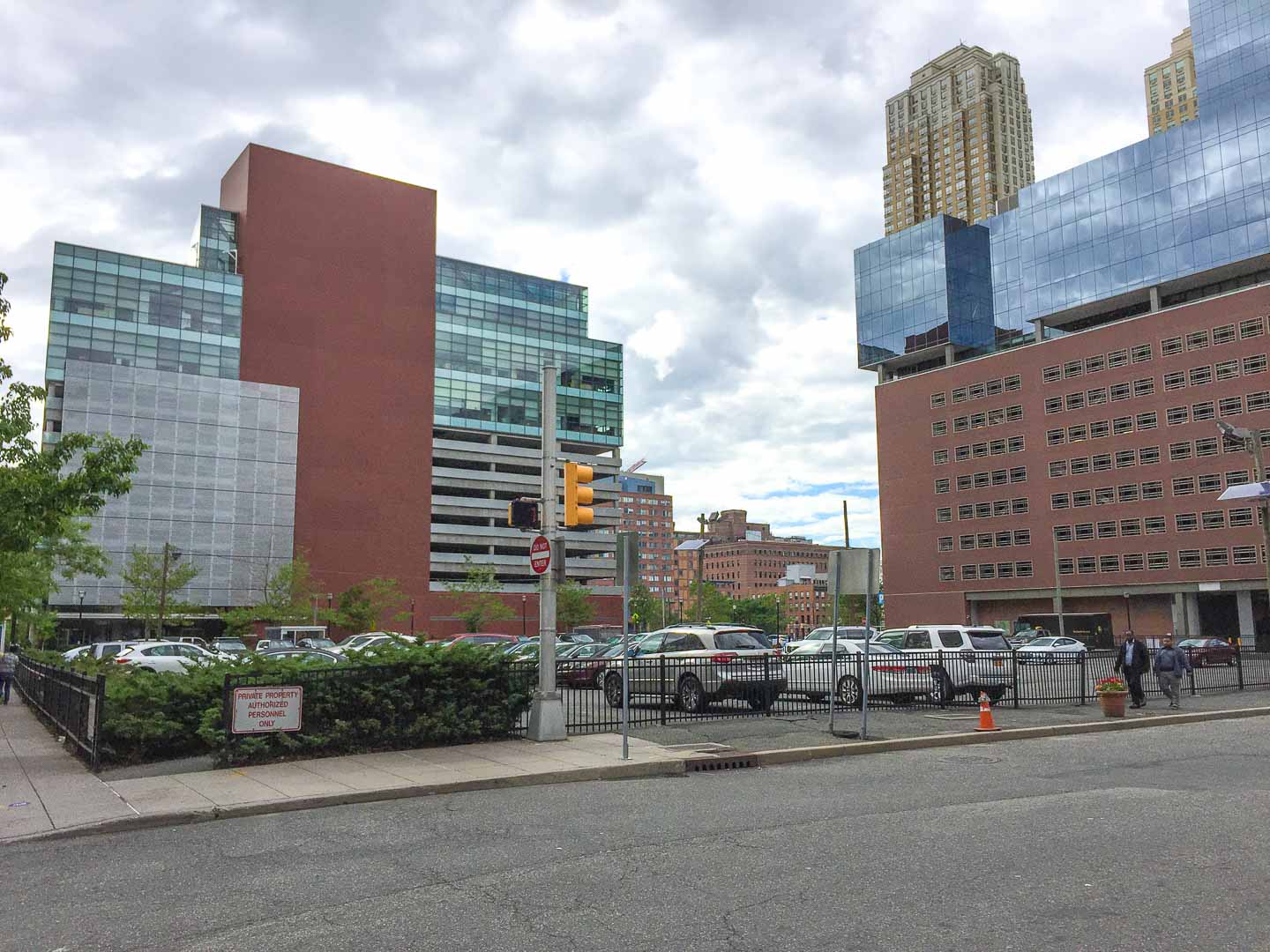 A parking lot that is just a stone's throw from the Hudson River is primed to become Jersey City's next redevelopment project as the new owners of the land are already planning a multi-family tower at the site.
CBRE and Cushman & Wakefield have officially announced their co-arrangement for the sale of a 1.3-acre parcel commonly referred to as Harborside 4. The plot, situated at 20 Christopher Columbus Drive, sold for $58 million.
Jersey Digs reported on the pending sale over the summer, which has transferred the land to The Related Companies. A release from CBRE and Cushman & Wakefield noted that despite significant increases in the supply of apartment units with over 7,400 units delivered over the past five years, residential occupancies in Jersey City remain very high at 96%.
"Veris and Related worked diligently together to close the deal, with both sides getting creative to overcome challenges associated with former site limitations and restrictions," said Cushman & Wakefield's Andy Merin. "The proposed project will continue to transform Jersey City's Exchange Place community into a vibrant, high-end rent district offering future residents top-quality, luxury product."
Related already has big plans in the works for Harborside 4 that consist of a luxury rental tower with approximately 800 residential units. Upon completion, the development will be Related's first high-rise rental project in New Jersey.
CBRE's Jeff Dunne, Bill Shanahan and Roland Merchant, in coordination with Cushman & Wakefield's Andy Merin, David Bernhaut, Gary Gabriel, Frank DiTommaso and Ryan Dowd, co-arranged the transaction on behalf of Veris Residential. Brian Whitmer also played an integral role in the transaction.
The sale of Harborside 4 is the latest shakeup involving the cluster of mostly office properties and parking lots that Veris Residential owns or previously owned along Jersey City's waterfront.
The $420 million sale of the three-building Harborside complex set local and national records when it changed hands, and new owners 601W Companies have inked a deal with the restaurant group behind 1776 by David Burke to bring multiple new eateries to the property.
Veris still notably owns the development rights to Harborside 8, a 68-story tower project that has languished despite gaining full approval over three years ago.
The company is currently looking to offload their Harborside 5 property, a 33-story office tower that is also being marketed by Cushman & Wakefield and CBRE.