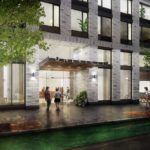 A 200-unit project in Liberty Harbor from Strategic Capital and Plaza Construction has risen to its highest point and is slated for completion during the first half of next year.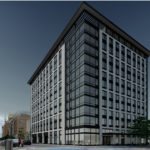 The southern end of a prominent Downtown Jersey City road could be gaining a new high rise.
The number of residential units within the proposed mixed-use project could increase.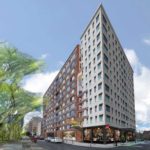 A development called "One Grove" could bring nearly 150 units to 221 Grove Street in Jersey City.