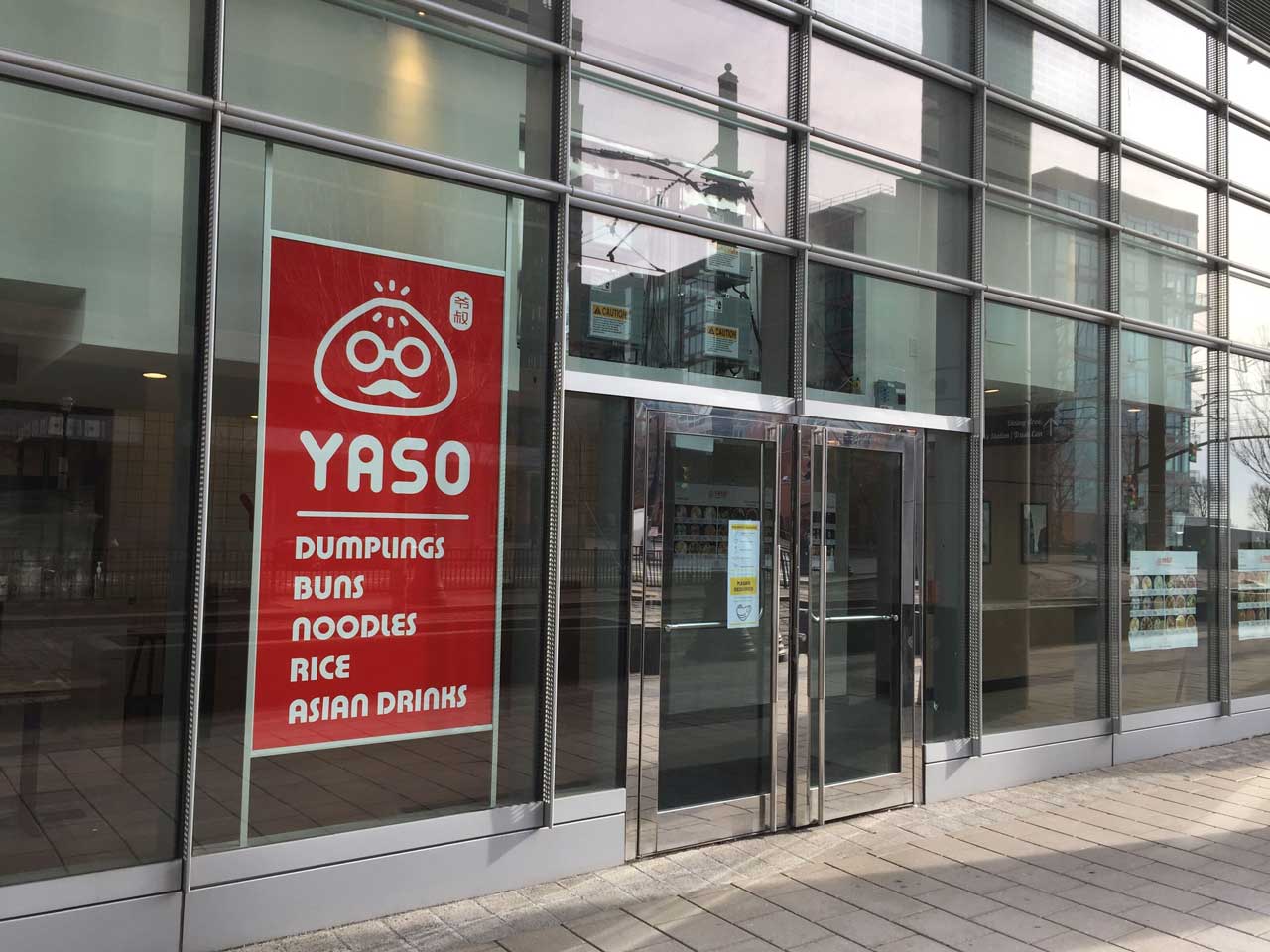 It has taken a bit longer than hoped to bring a popular Manhattan dumpling spot across the Hudson River. But while the circumstances surrounding the opening are less than ideal, the food still shines through at Exchange Place's newest restaurant.
Yaso Tangbao first announced their imminent arrival at 30 Hudson Street in March 2019. The eatery, which was established by childhood friends Chi Zhang, Kevin Gu, Chongwu Du, and Zongxing Tu, is best described as a fast-casual restaurant that is inspired by the vibrant flavors and swift service of Shanghainese street hawker fare.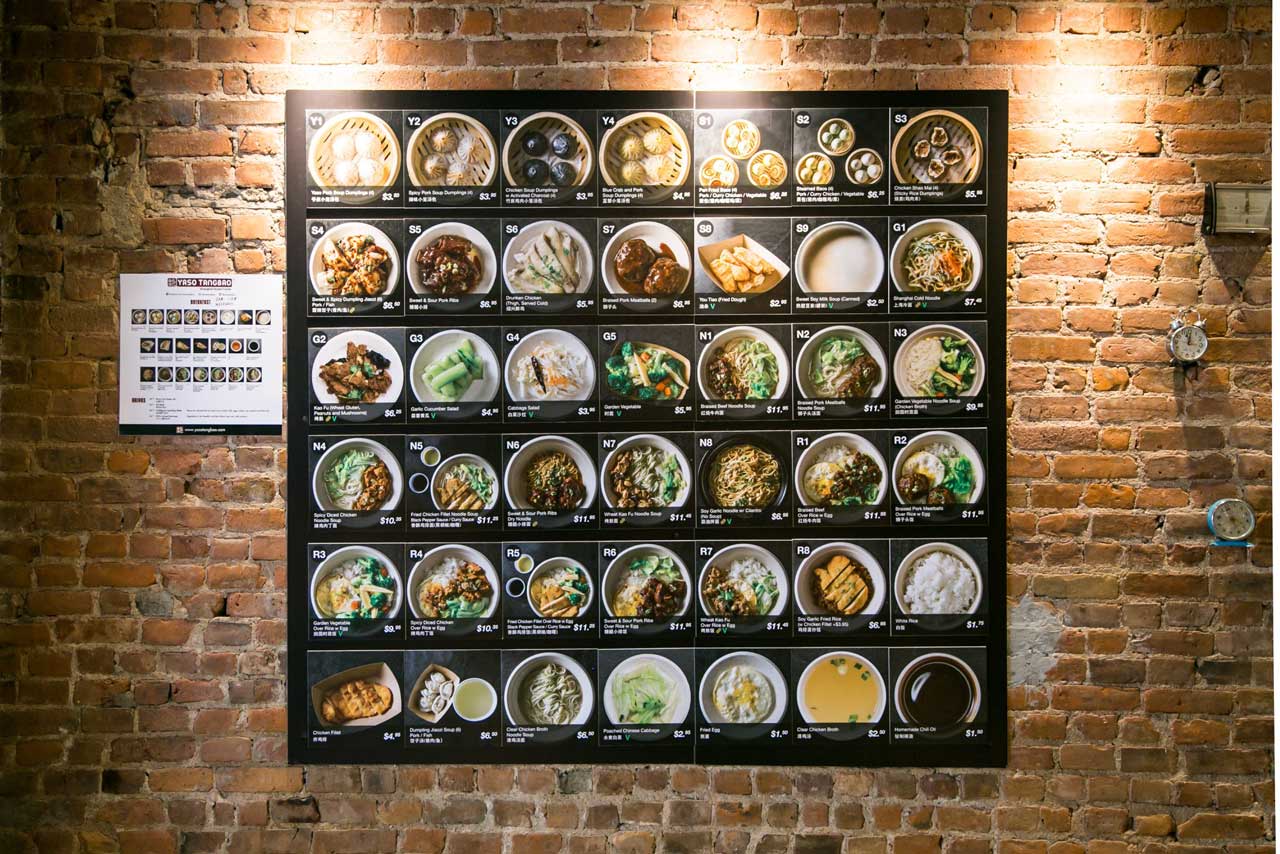 After growing up in Shanghai, Tu, the chef for the restaurant group, cut his teeth as a master of soup dumplings at the first Joe's Shanghai in Flushing, Queens. The foursome of friends opened Yaso Tangbao in the NoHo neighborhood in 2015 and haven't looked back, but the COVID-19 pandemic threw their expanding business a bit of a curveball.
Last spring, the restaurant started offering pre-ordered combo meals via delivery twice a week as a way to introduce themselves to the Jersey side of the Hudson River. Yaso Tangbao's Jersey City space officially opened late last year and features floor to ceiling glass, ordering kiosks, and seating areas that currently allow 25% capacity.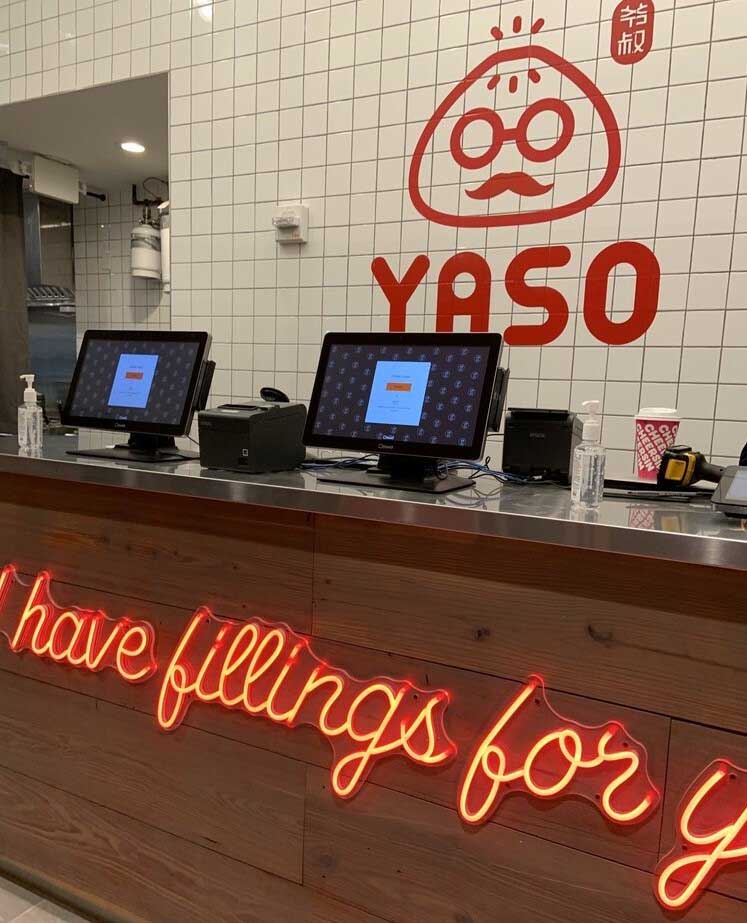 Menu highlights at Yaso Tangbao are dumpling heavy, with options like blue crab and pork soup or sweet and spicy pork. Other signature dishes include braised pork meatballs, sweet and sour pork ribs, and steamed or pan-fried baos. Besides the dumplings, noodle and rice dishes feature prominently with proteins ranging from fried chicken to pork to braised tofu.
Orders from Yaso Tangbao can be placed directly through their website and the restaurant is currently open for takeout, delivery, and curbside pickup. Their hours run from 11 a.m. to 10 p.m. seven days a week.