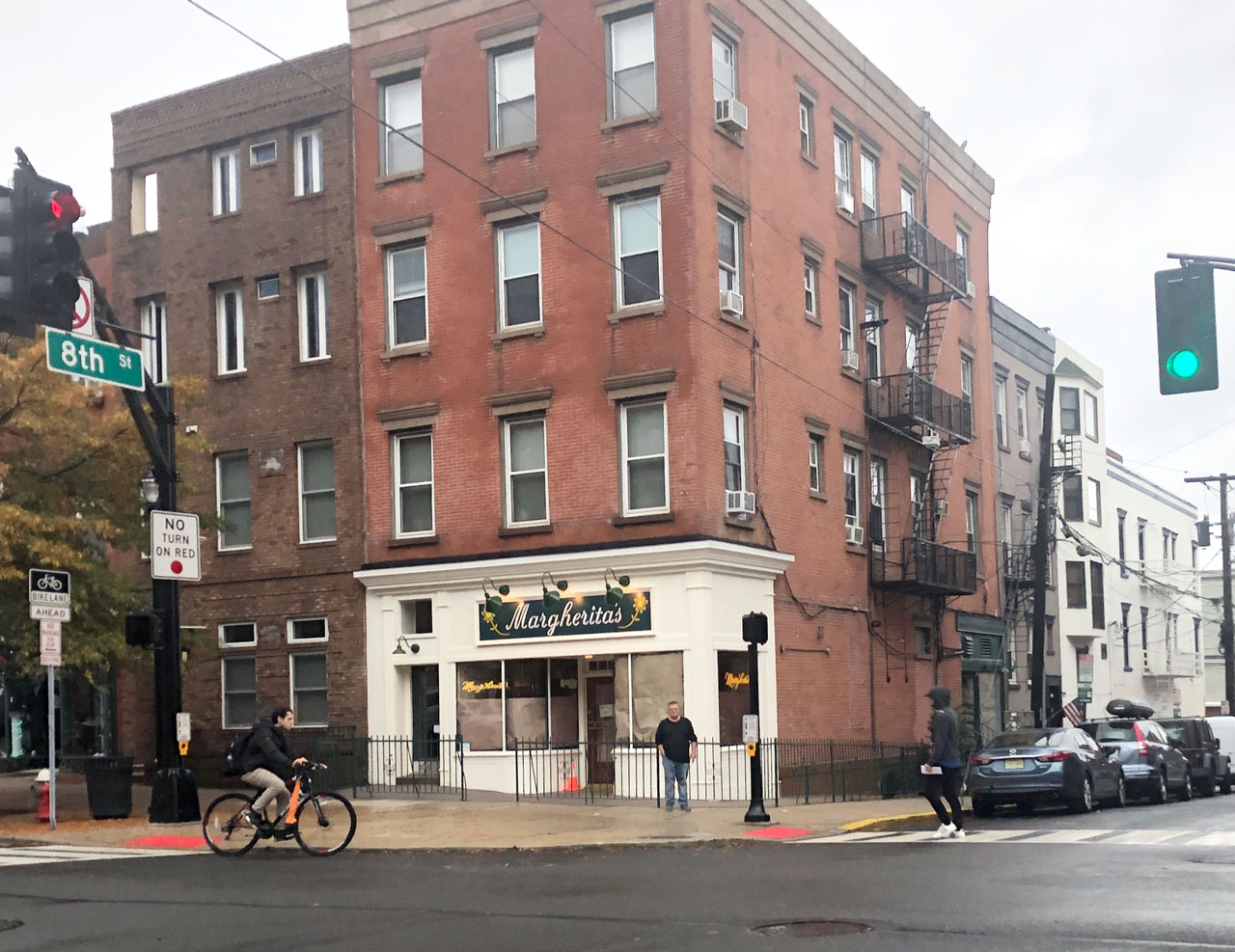 Margherita's, a quiet but popular 26-year-old Italian restaurant on Hoboken's Washington Street — known for its pasta and seafood dishes, specialty pizzas, and sandwiches — is set to reopen on Thursday, November 7, following a major renovation.
The eatery, on the corner of Eighth and Washington streets, was missed enough that fans expressed an increasing amount of happiness and frustration when commenting on their recent social media updates.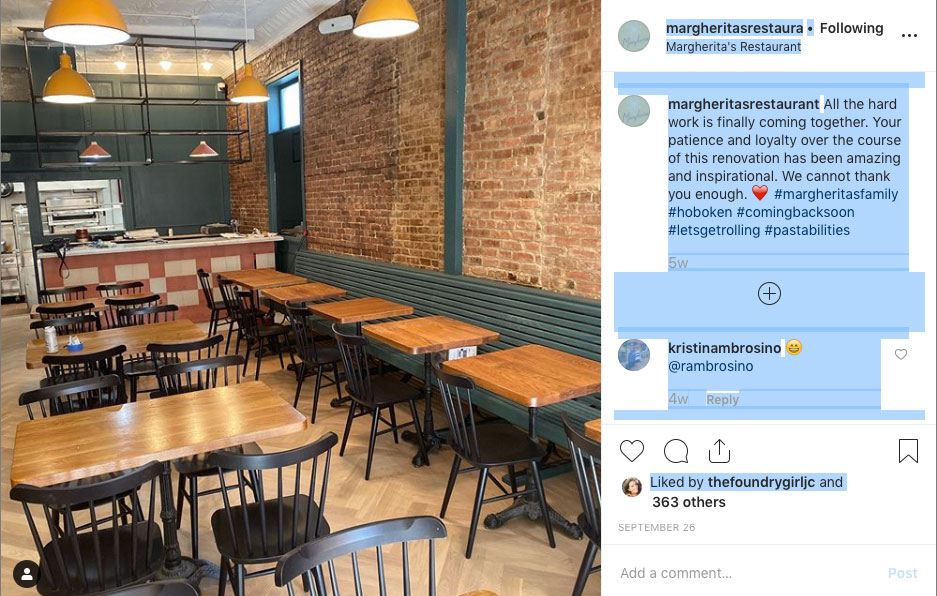 At the end of September, the restaurant posted a picture of its revamped interior on Facebook and Instagram with the words, "All the hard work is finally coming together. Your patience and loyalty over the course of this renovation has been amazing and inspirational. We cannot thank you enough."
"News? Updates? I need a proper parm!" commented a fan on Facebook.
"We thought you were gone for good. My family will be soooooo happy (and I rarely use 'soooooo')," commented another.
At the end of last week, the restaurant posted signs in its windows saying it will reopen on Thursday, November 7.
Popular items on the menu for the BYO eatery included lobster ravioli, cavatelli and broccoli, seafood Margherita (shrimp, calamari, clams, and mussels over linguine), baked clams oreganata, the smoked mozzarella pizza, chicken dishes, as well as dessert specials they'd list on a blackboard near the kitchen, including homemade tiramisu.
Their personal pizzas often combined fresh Italian deli ingredients like smoked mozzarella and sundried tomatoes.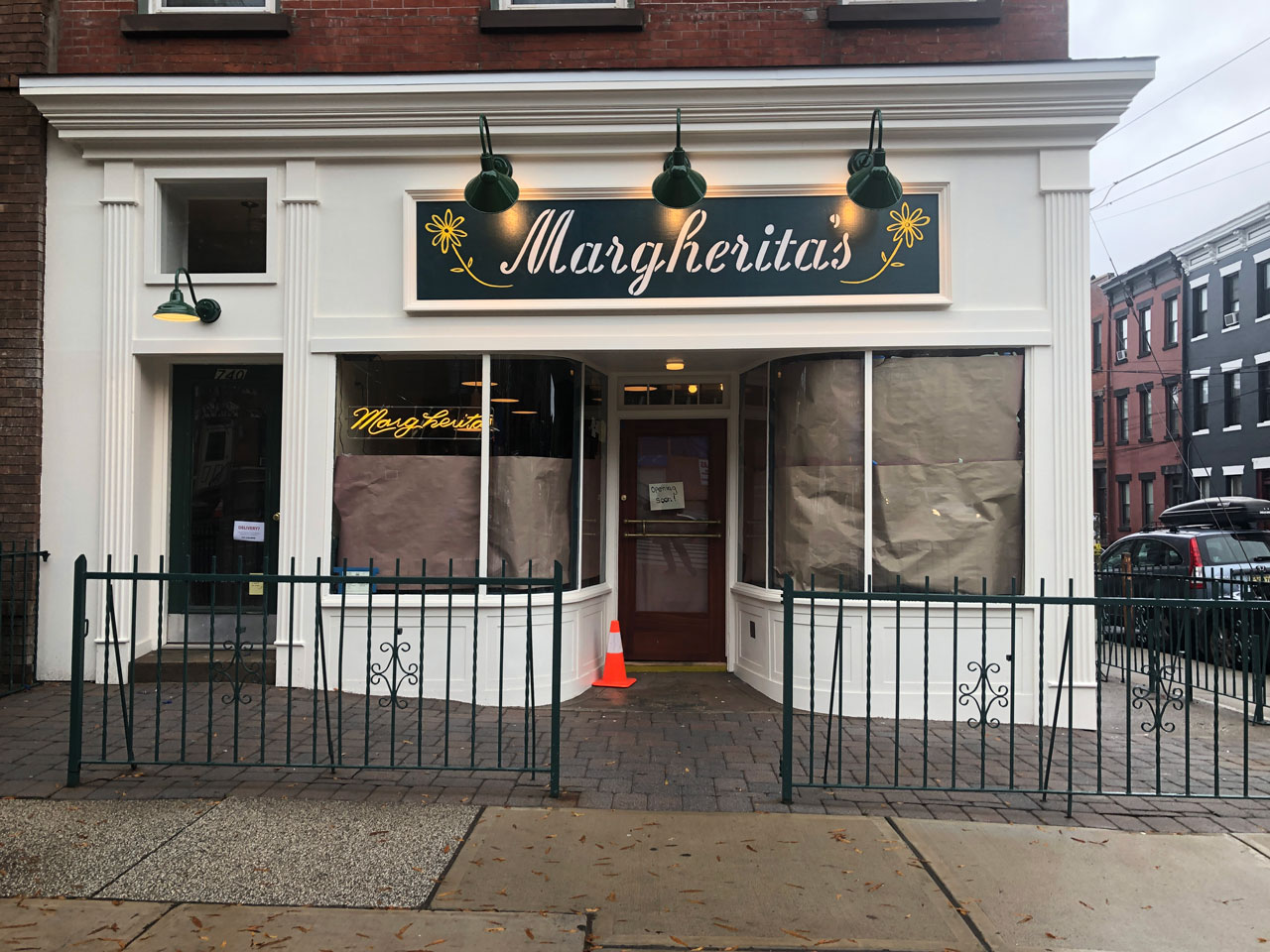 News of the return was welcome among locals who have seen some of the city's oldest establishments close recently, such as Sasso's Deli (which will be replaced by an upscale restaurant) and Truglio's meats.
The restaurant is located at 740 Washington Street. Their website says they'll be open from 11:30 a.m. to 10 p.m. daily, but closed Mondays.
Related: