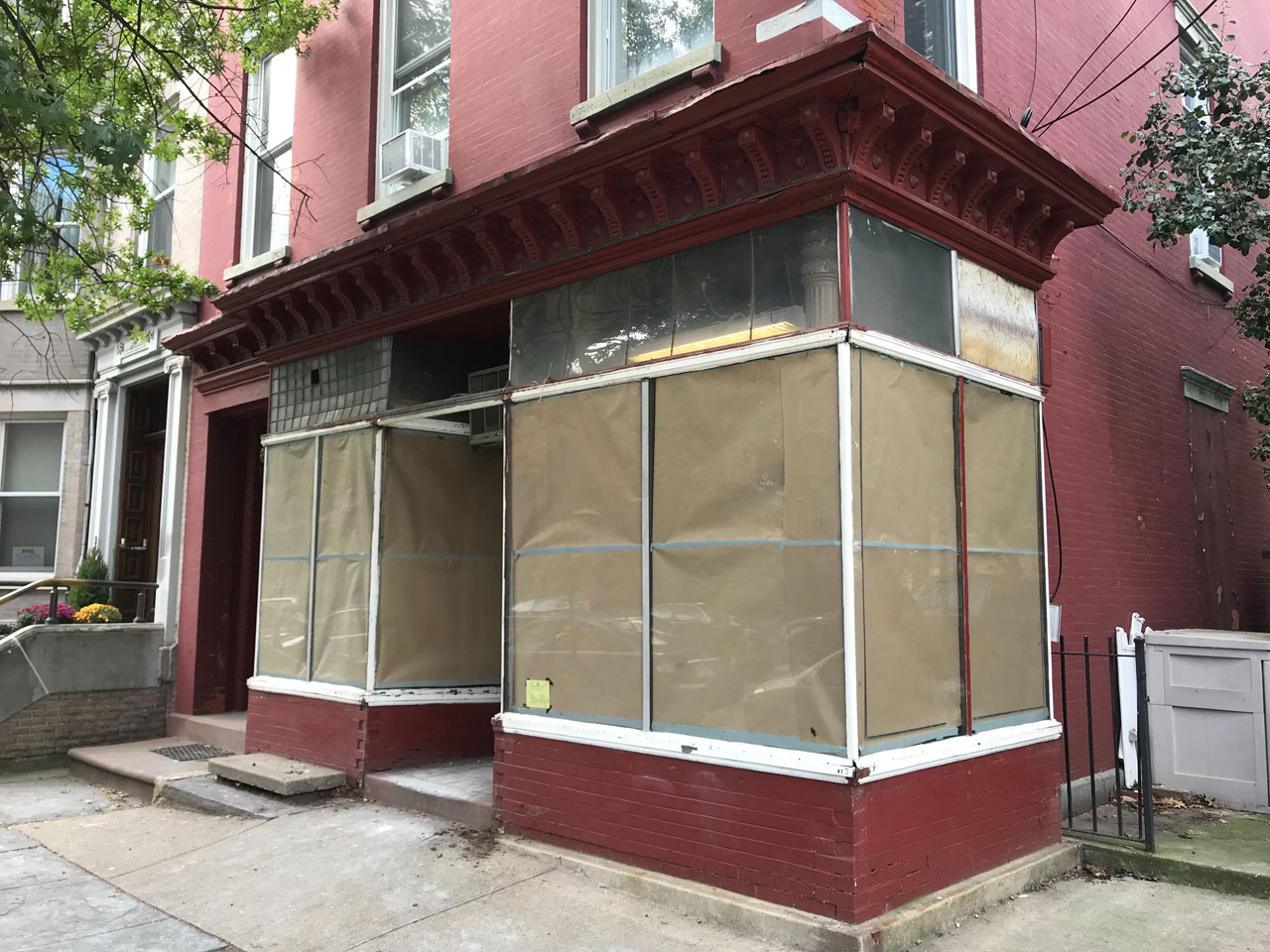 Uptown residents of the Mile Square City will be getting another new dining option that should debut next year, as a local restaurateur is revamping a corner storefront into a new American eatery.
Earlier this year, Sasso's Deli quietly closed up shop at 1038 Garden Street. The business had operated out of the space for over 40 years and didn't give much of an explanation as to what caused the sudden move, but a citation from the city over their sale of alcohol to minors may have played a role.
A revamp of the 1,038-square-foot space started in earnest this month after Hoboken's planning board granted approvals to convert the space into a Class II restaurant on October 1. Jersey Digs has learned that Mike Gallucci, who owns Grand Vin, is bringing an upscale concept called Olivia's to the space, which he hopes will become a local destination.
The newest version of the space was designed by Hoboken-based OLMK Architects and puts the kitchen in the basement of the building. The main dining area on the first floor will consist of a 10-seat bar plus seating for 52 patrons at tables, in addition to an outdoor café that's planned for the warmer months.
Gallucci says the menu and drink program at Olivia's is still evolving, but guests should expect an "American local sort of restaurant" that of a food-driven experience. Olivia's has already obtained a full liquor license for the property and will also be open for brunch on weekends when they get up and running.
The news of Olivia's impending arrival comes soon after we broke the story about the long-vacant Maxwell's property just two blocks away getting a new bistro, signaling that a rebirth of dining along 11th Street may be underway. Olivia's space is currently being gutted and they hope to add to Hoboken's food scene by March 2020.
Related: