A Jersey City neighborhood that has already seen numerous development projects constructed or proposed over the last several years could soon potentially become home to yet another multi-family building.
A firm named 40135 Whiton, LLC has plans to construct an eight-story building at 401, 403, and 405 Whiton Street, three adjacent properties located between Johnston Avenue and Ash Street in Bergen-Lafayette.
The company submitted an application to the Jersey City Planning Board seeking Preliminary and Final Major Site Plan approval with variances in order to bring 49 residential units and nine parking spaces to the neighborhood. Originally, this matter was scheduled to have a public hearing before the board on September 8, but the meeting agenda shows that the hearing was moved to September 22.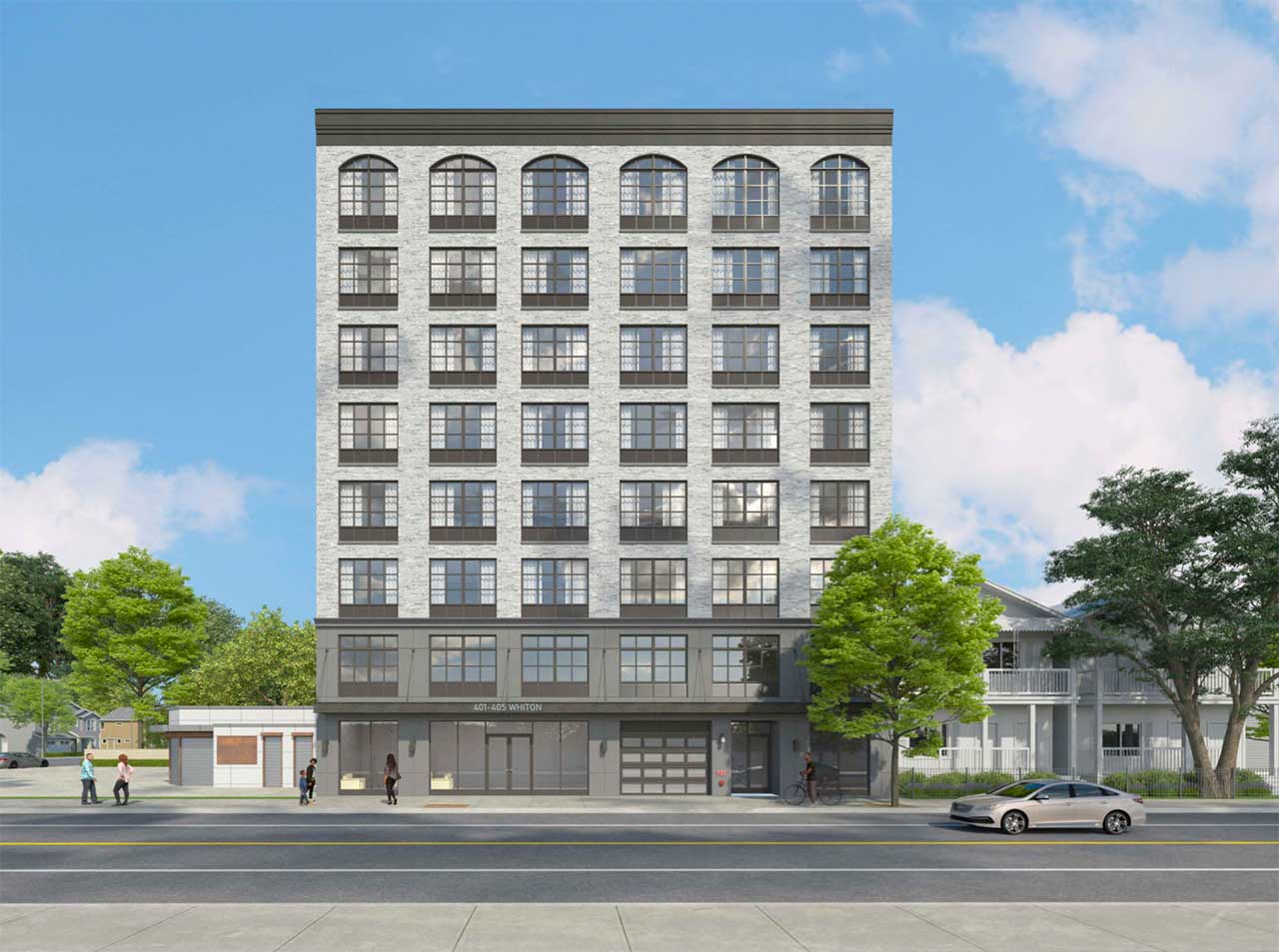 The Van Horne Street-based developer's application states that a total of eight "affordable housing units" would be created, all of which are classified as "moderate income."
There would be 11 parking spaces and a 400-square-foot "emergency storage space with the garage for the storage of publicly owned emergency response and flood resistance structures and equipment," according to the application's principal points statement.
Site plans from Devino Architects + Associates refer to the project as "401-405 Whiton" and illustrate that there would also be a roof deck and amenity space.
There are three existing two-family homes on the premises. However, the application states that they are vacant.
Note to readers: The dates that applications are scheduled to be heard by the Jersey City Planning Board and other commissions are subject to change.
Related: