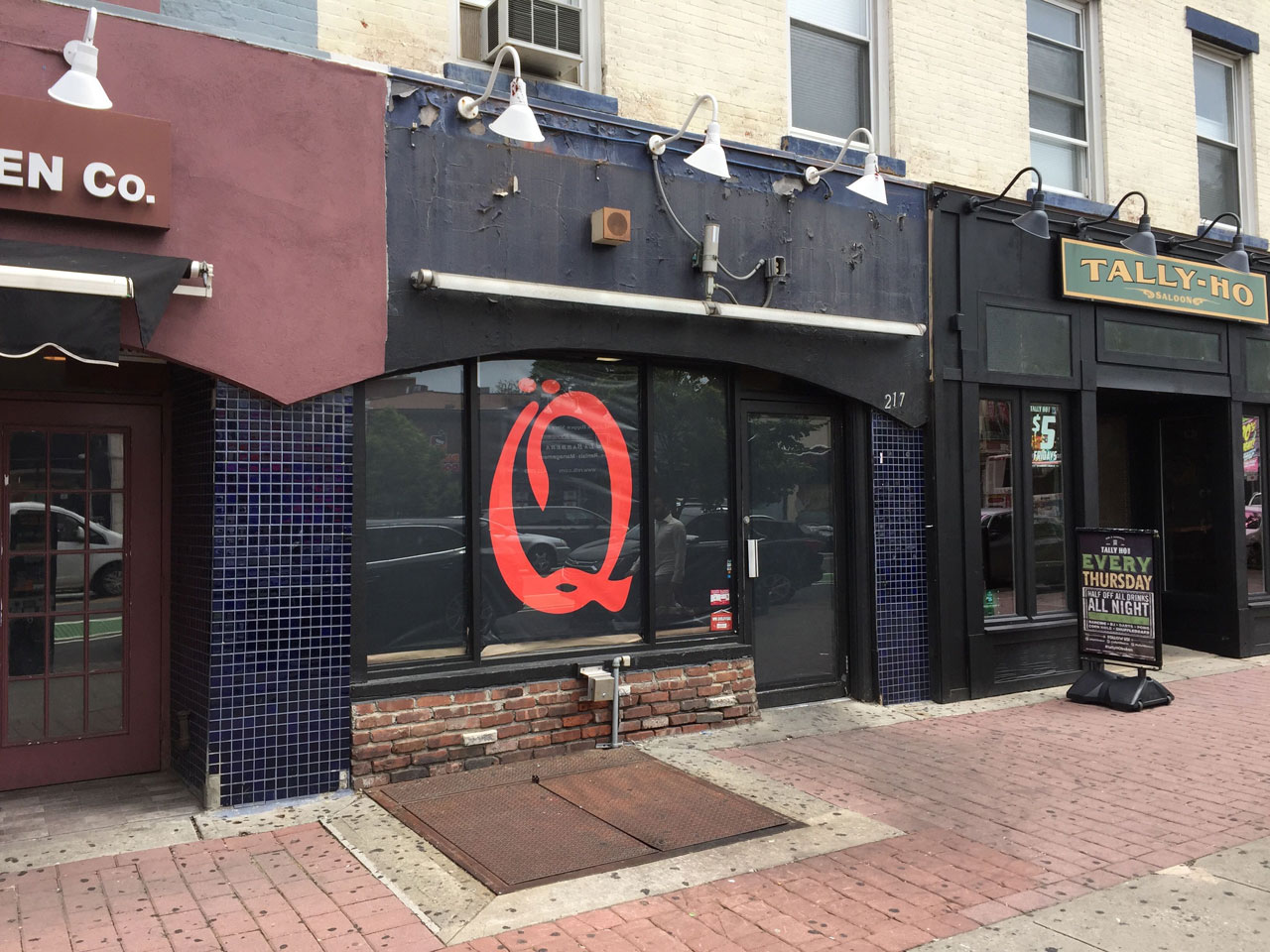 One of the co-owners of a local bagel shop is about to demonstrate his culinary diversity at another Washington Street storefront, as he has formed a partnership to give his summertime pop-up taqueria a permanent home.
The former home of Sauced will soon be serving tacos instead of sandwiches, as a new endeavor called Loquito has started work renovating the space. The shop comes courtesy of Chef Stephen El-Hassan, a co-owner of O'Bagel and graduate of Manhattan's International Culinary Center. Since finishing his training in 2016, El-Hassan has devoted part of his time to running a pop-up taco shop out of O'Bagel's 600 Washington Street space during the evening hours.
That temporary shop has now found a home at 217 Washington Street and an application for signage for the restaurant was scheduled to be heard by the city's Historic Preservation Committee on June 3. Joining El-Hassan for the venture will be his sister, Helengrace El-Hassan, and Sammy Abdo, who co-founded Michigan's Jersey Bagel & Deli after graduating from Rutgers University and has come back home to join the business.
The restaurant looks to specialize in taco árabes, which are a Lebanese-influenced twist on the dish. They feature shawarma-style meat and are served in a bread similar in texture to pita that's called pan árabe. The menu at Loquito looks like it will also include some taco bowls plus a few side dishes, and one can hope that the pop-up shop's patata (made up of waffle fries, braised short rib, avocado crema, and chipotle aioli) will be making the journey to the new space.
A mysterious sign went up in the window of the space just days ago and their newly created Instagram account @eatloquito clarified the news shortly thereafter. Loquito hopes to have their doors open by July.
Related: