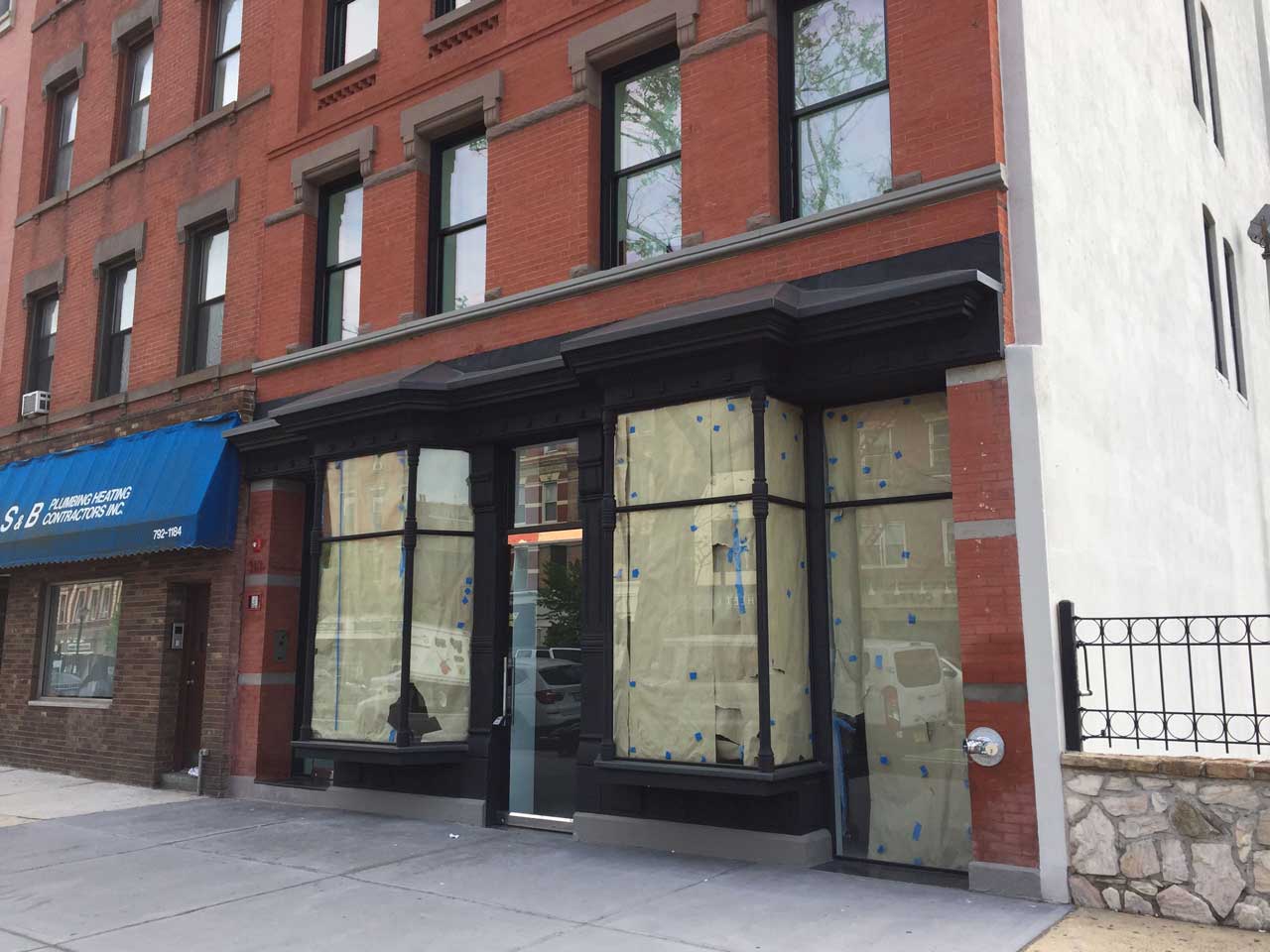 After years of rumors that never quite panned out, running gear and yoga clothes company Lululemon has finally nailed down a storefront in the Mile Square City and will be setting up shop in a newly renovated building.
In late 2017, Jersey Digs detailed the overhaul of a property at 313 Washington Street that was designed by Nastasi Architects. The now-completed renovation includes seven total apartments and an expansion along Court Street that houses a duplex plus garage.
On the original application, renderings for the project included signage for beauty brand Blue Mercury on the front retail space, but observers walking past the rehabilitated property earlier this year may have noticed a "for lease" sign in the storefront. The deal with Blue Mercury apparently fell through, but another major tenant looks like they've stepped up to take their place.
Lululemon has officially submitted an application to the city's Historic Preservation Commission regarding their plans for the storefront, which call for a "new sign in each window bay facing Washington Street, with a new wood frame door to be painted to match the existing storefront" at the property.
Lululemon's new 2,200-square-foot Hoboken store will be Hudson County's first, although they do have outposts at Garden State Plaza and in suburban downtowns like Summit, Montclair, and Chatham to go along with 13 stores in Manhattan and two in Brooklyn. The Canadian company specializes in yoga clothes and running gear, selling performance shirts, shorts, and pants, as well as lifestyle apparel and yoga accessories.
Their Hoboken store will be at an interesting location, as they are opening across the street from a direct competitor, Athleta. The Gap-owned store opened at 316 Washington Street back in 2015, and Lululemon's arrival signals that the battle for local yoga pants supremacy is officially on.
Lululemon has not responded to our request to confirm that their store is opening in Hoboken, but their application to the Historic Preservation Commission will be heard and could be approved at the commission's May 6 meeting.
Related: