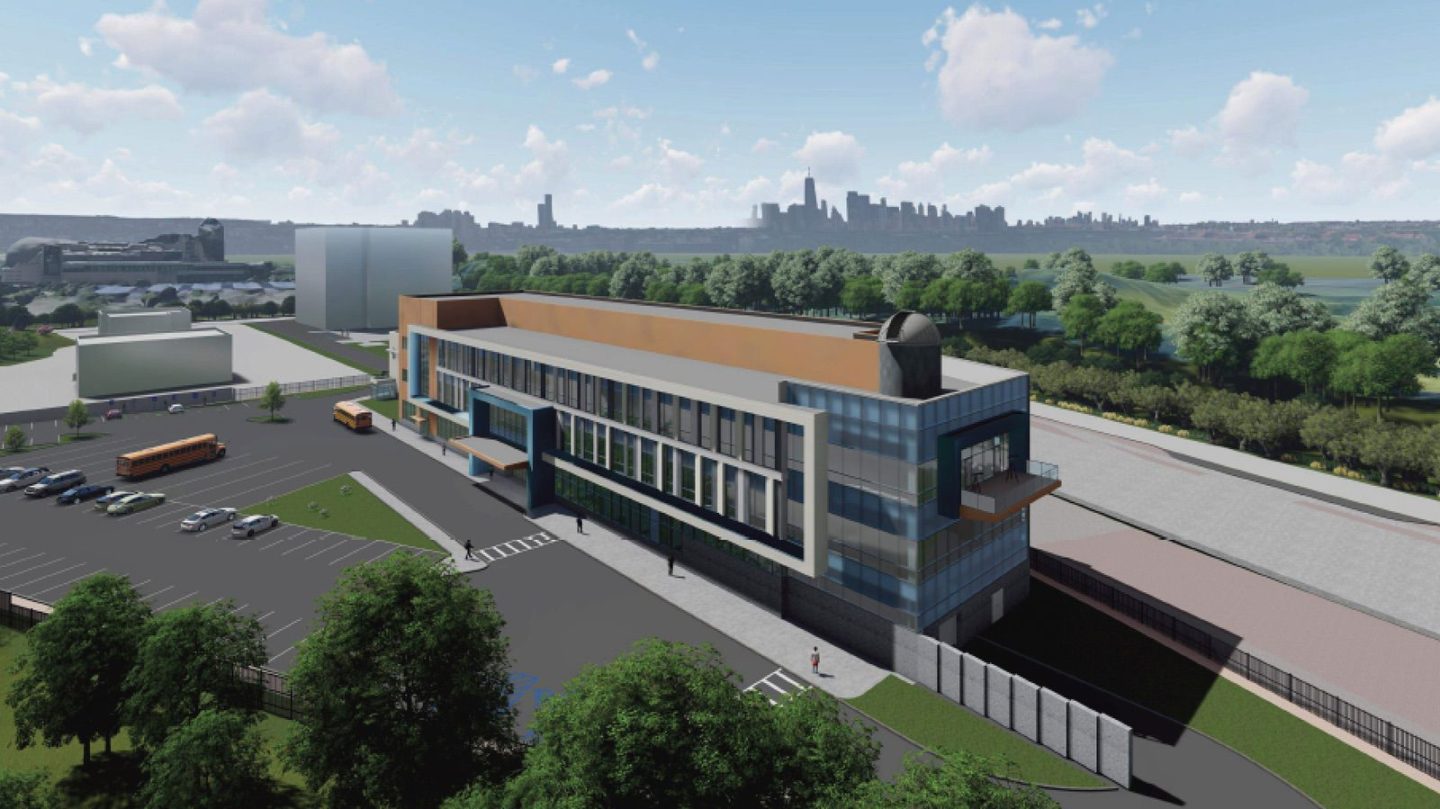 Construction that will bring a new 156,000-square-foot public educational facility to a property near Liberty State Park has officially commenced as Liberty Science High School held a ceremonial groundbreaking trumpeting the project.
Jersey City Mayor Steve Fulop joined dignitaries from Liberty Science Center on May 1 to mark the beginning of work on the long-planned project. The public magnet STEM school, slated to open in 2025, will be operated by the Hudson County Schools of Technology and accommodate 400 students in grades 9 – 12 from across Hudson County.
"This is one of the most important projects that we're doing in Jersey City," said Mayor Fulop during the ceremony. "It will be transformational to not only Jersey City, but the entire region and New Jersey as a whole. We couldn't be more excited to watch this project come to life."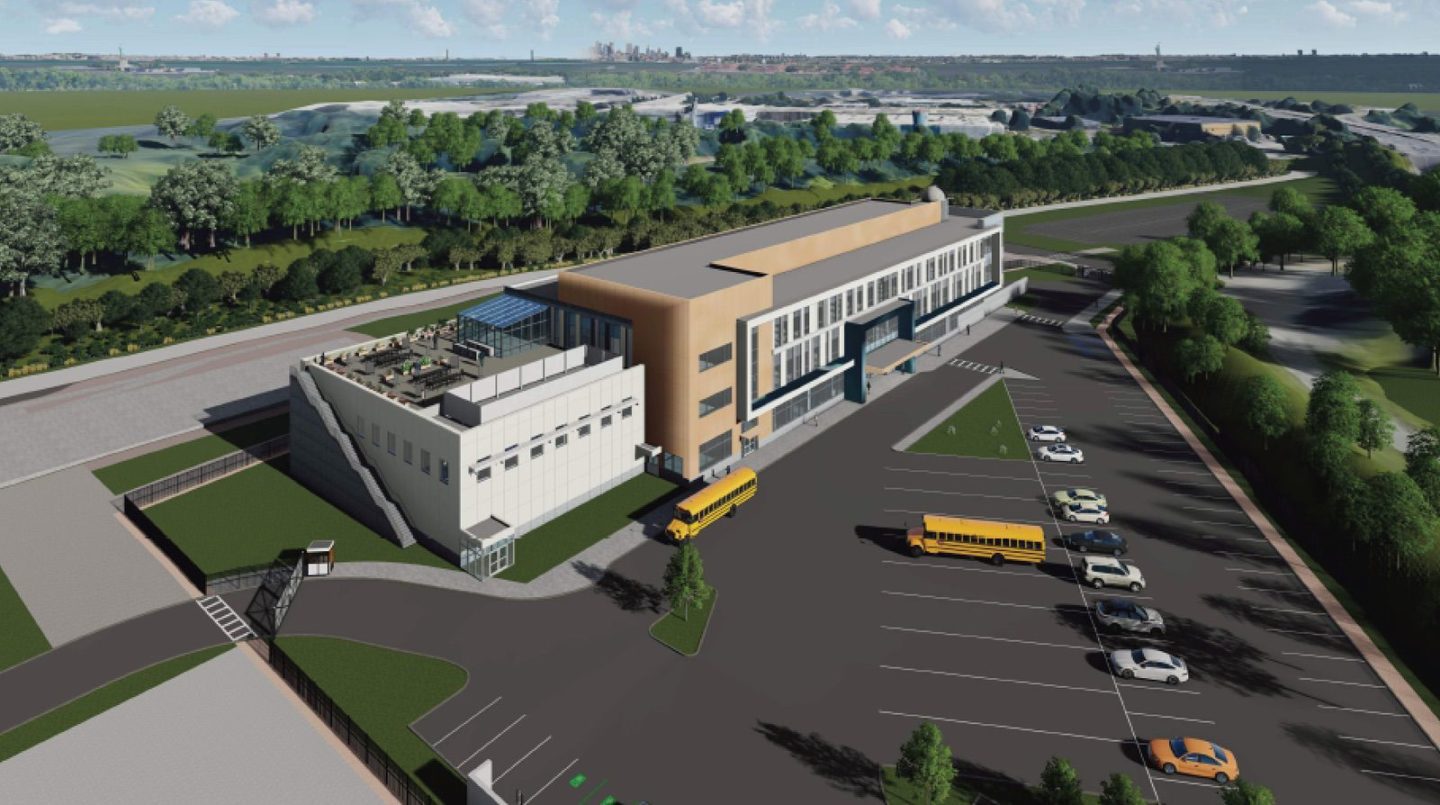 Formal plans for the school emerged last year within the footprint of the larger SciTech Scity development. The endeavor seeks to transform 14 acres of vacant land near Liberty Science Center into a science and tech hub.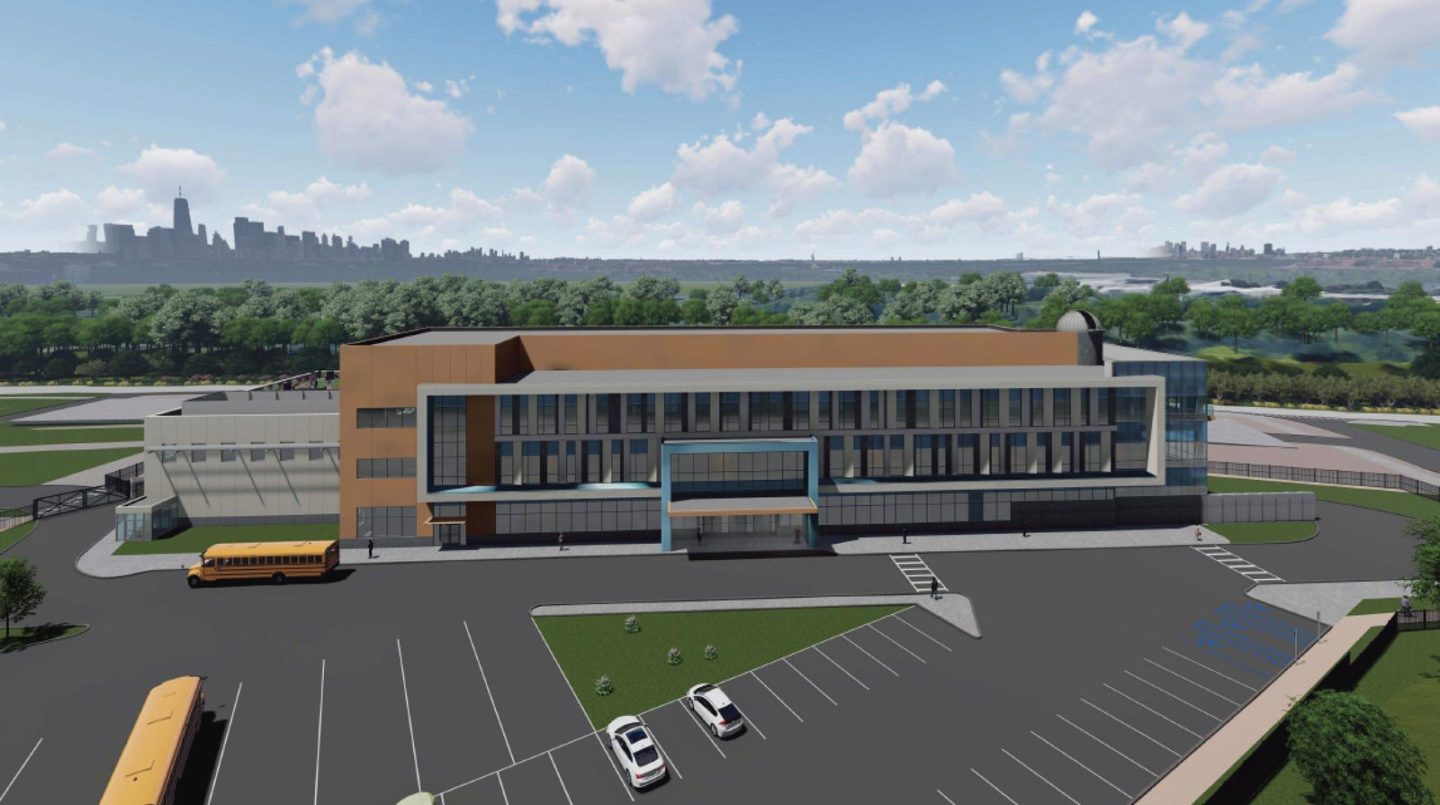 Liberty Science High School will rise three stories plus a partial fourth floor including a variety of classrooms, an outdoor deck area, fitness space, a perimeter walking path, a greenhouse, a maker's studio, and a 22-foot-tall observatory. The plan includes parking for 97 cars and 80 bicycles in a surface lot to be located to the west of the school.
"The school will get the next generation inspired and excited about science and engineering and give them the skills they need to go out and succeed in the workplace," said Paul Hoffman, President and CEO of Liberty Science Center. "It's unique to have a school next to the largest planetarium in the Western Hemisphere. We want this to become the greatest STEM high school in the United States."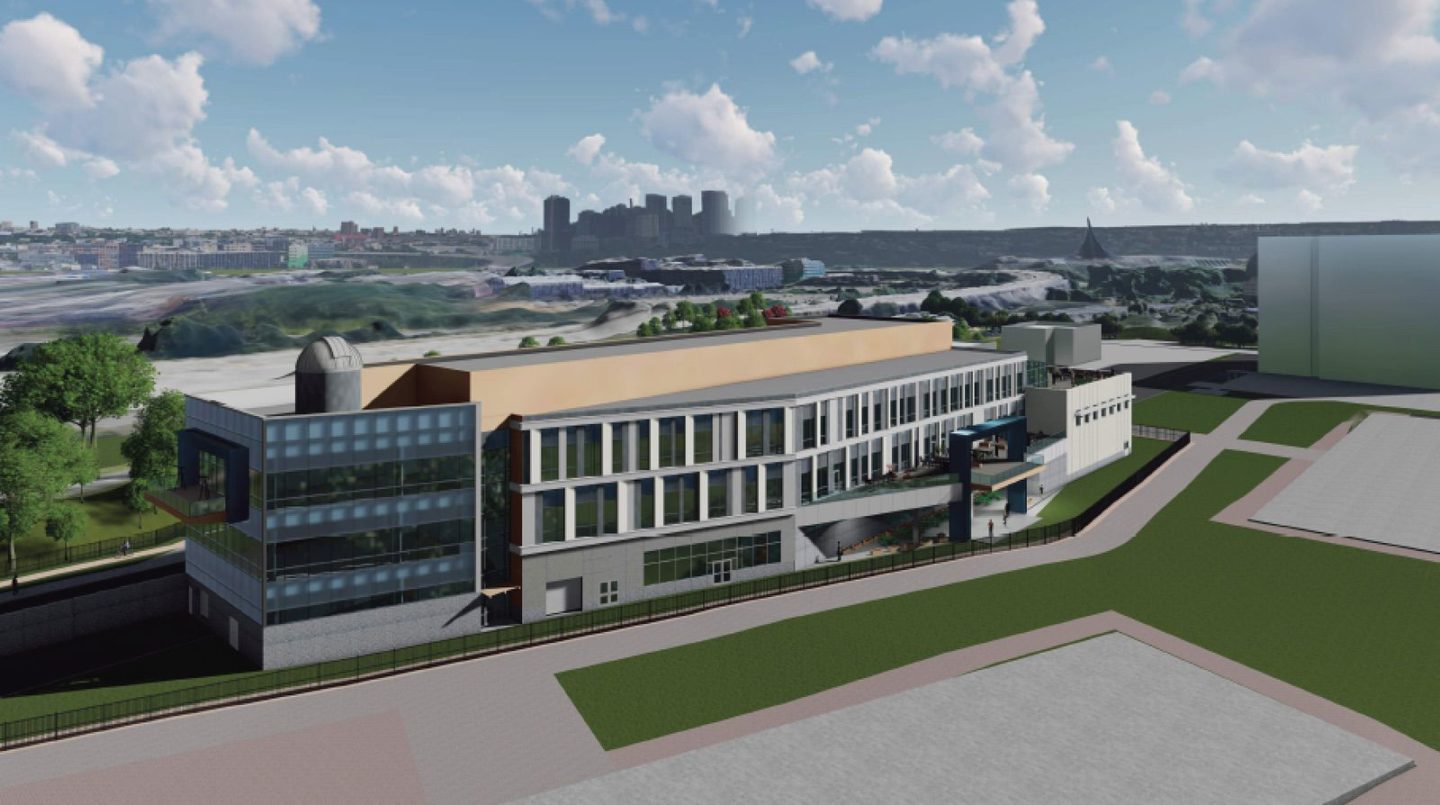 Other major components of SciTech Scity include Edge Works, which broke ground in late 2021 just north of the high school site. That eight-story business incubation hub will consist of a 40,000-square foot state-of-the-art conference center, co-working spaces, 60,000 square feet of research and development labs, consumer testing labs, and offices for select companies.
Alpine Residential is working on another component of the plan called Scholars Village, which will add residential housing to the community for innovators, scientists, entrepreneurs, and STEM graduate students. About four acres of green space are also included in the first phase of the plan.