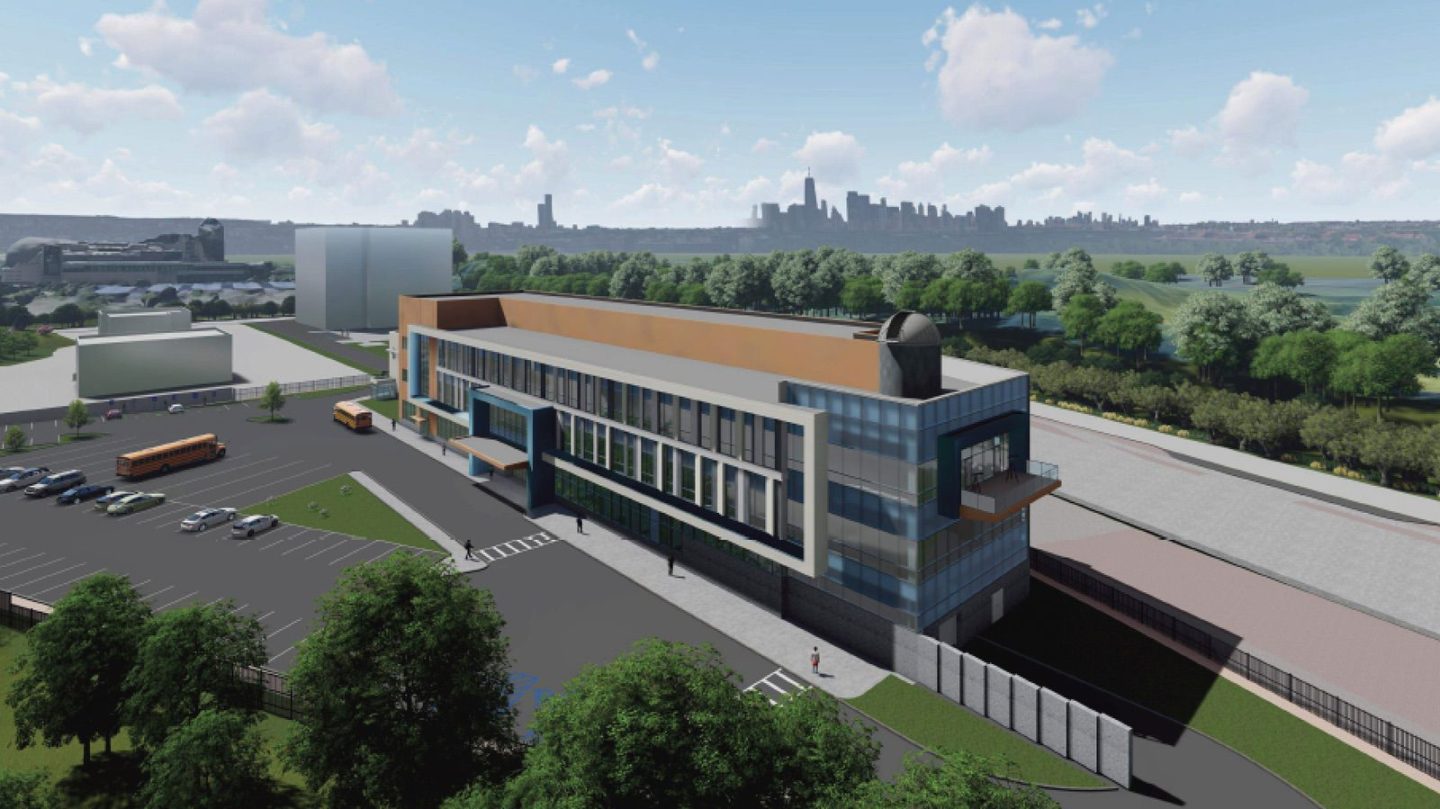 Specifics as to what will be included in a Jersey City educational facility that would be situated just outside of Liberty State Park have finally emerged as local officials will soon weigh in with their thoughts on the proposal.
During their September 6 meeting, Jersey City's planning board is slated to perform a Section 31 "courtesy review" of an application for Liberty Science High School. The plan is one component of the ambitious SciTech Scity endeavor that seeks to transform 14 acres of vacant land near Liberty Science Center into a science and tech hub.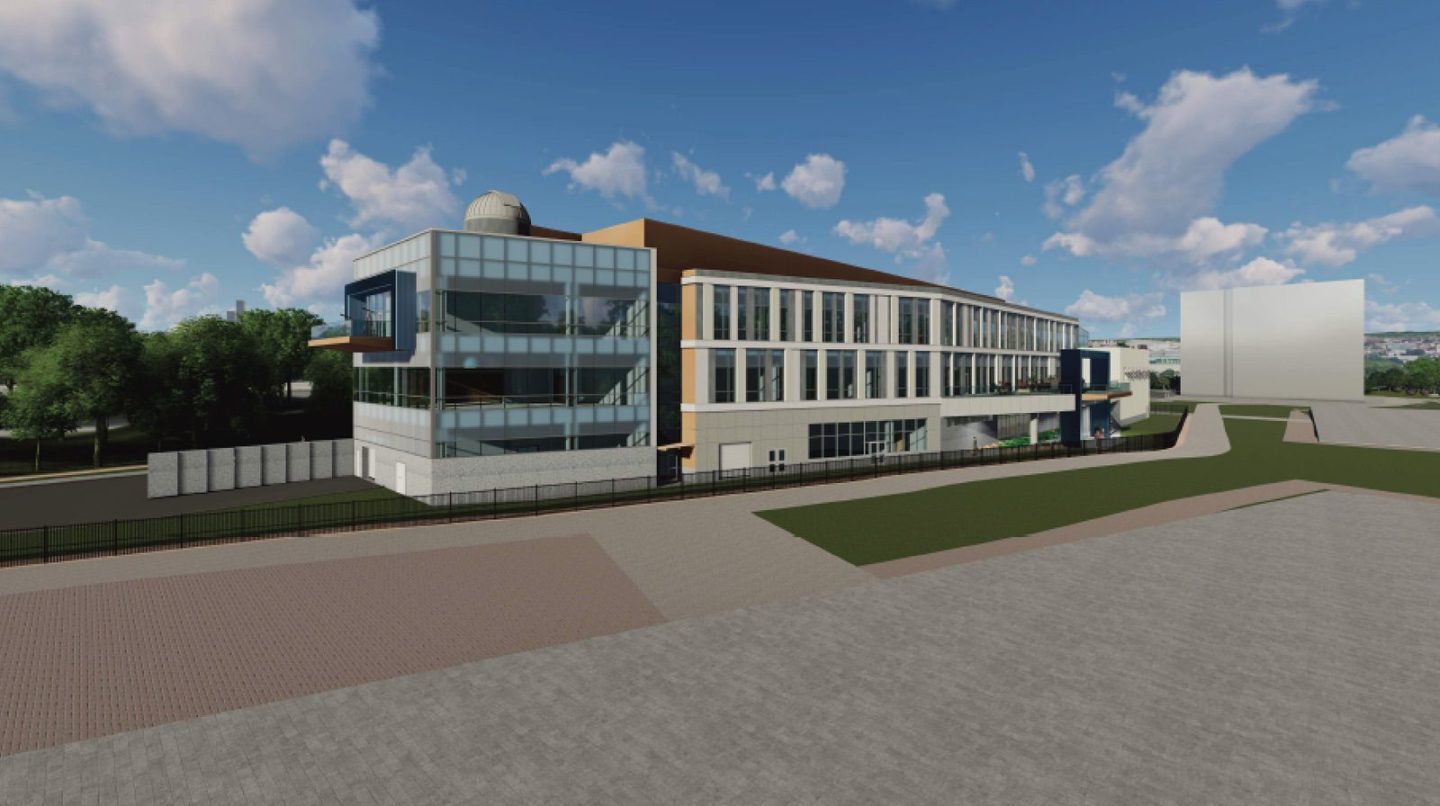 Drawn up by Hackensack-based RSC Architects, the school portion is to be situated in the geographic center of the property. With an address of 153 Phillip Street, the 156,000-square foot facility is planned to rise three stories plus a partial fourth floor.
Besides a variety of classrooms, the school's plans call for an outdoor deck area, fitness space, a perimeter walking path, a greenhouse, a maker's studio, and a 22-foot-tall observatory. The proposal includes parking for 97 cars and 80 bicycles in a surface lot that would be located to the west of the school.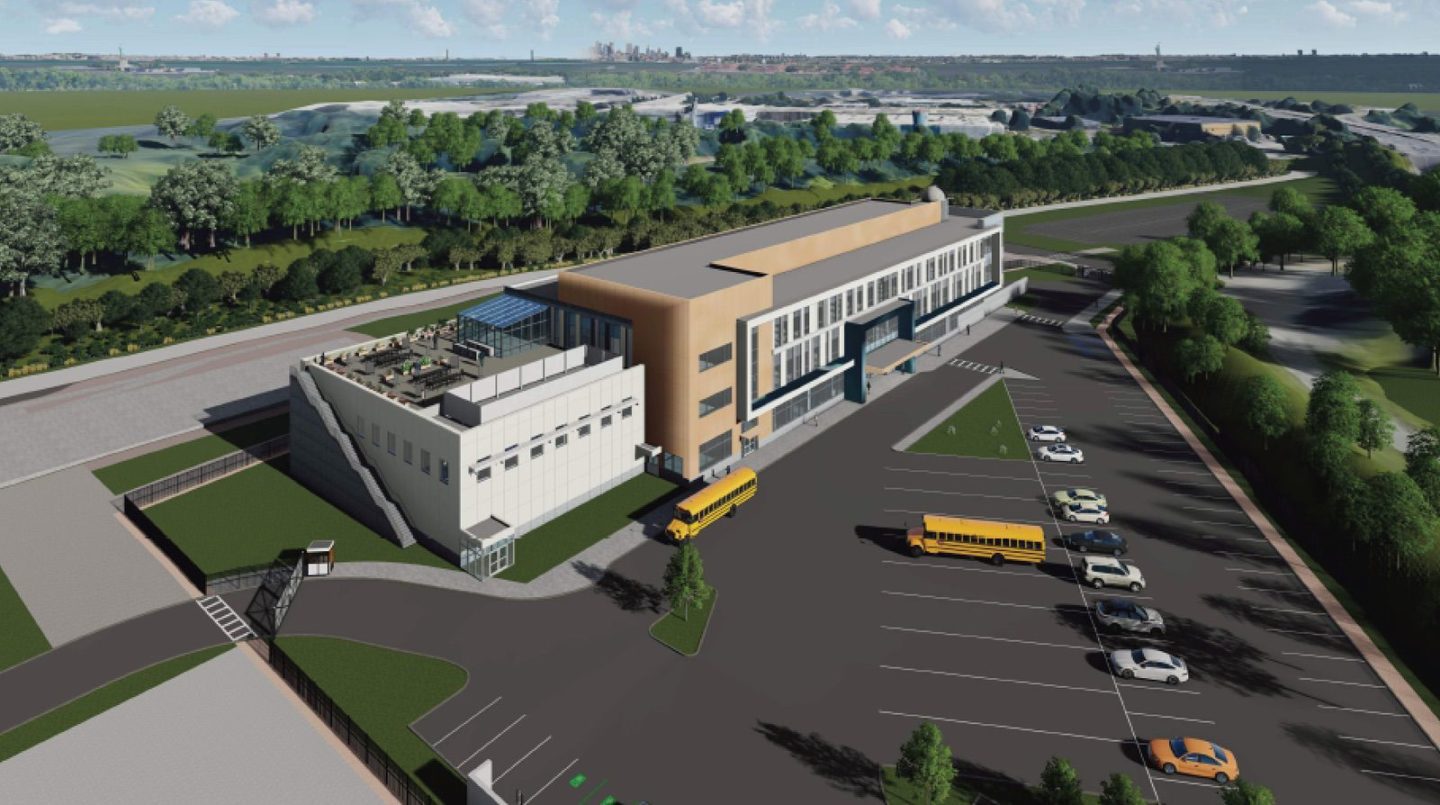 Liberty Science High School is slated to operate as a public magnet STEM academy through the Hudson County Schools of Technology, with Jersey City contributing at least $2 million toward the school for 30 years after its opening.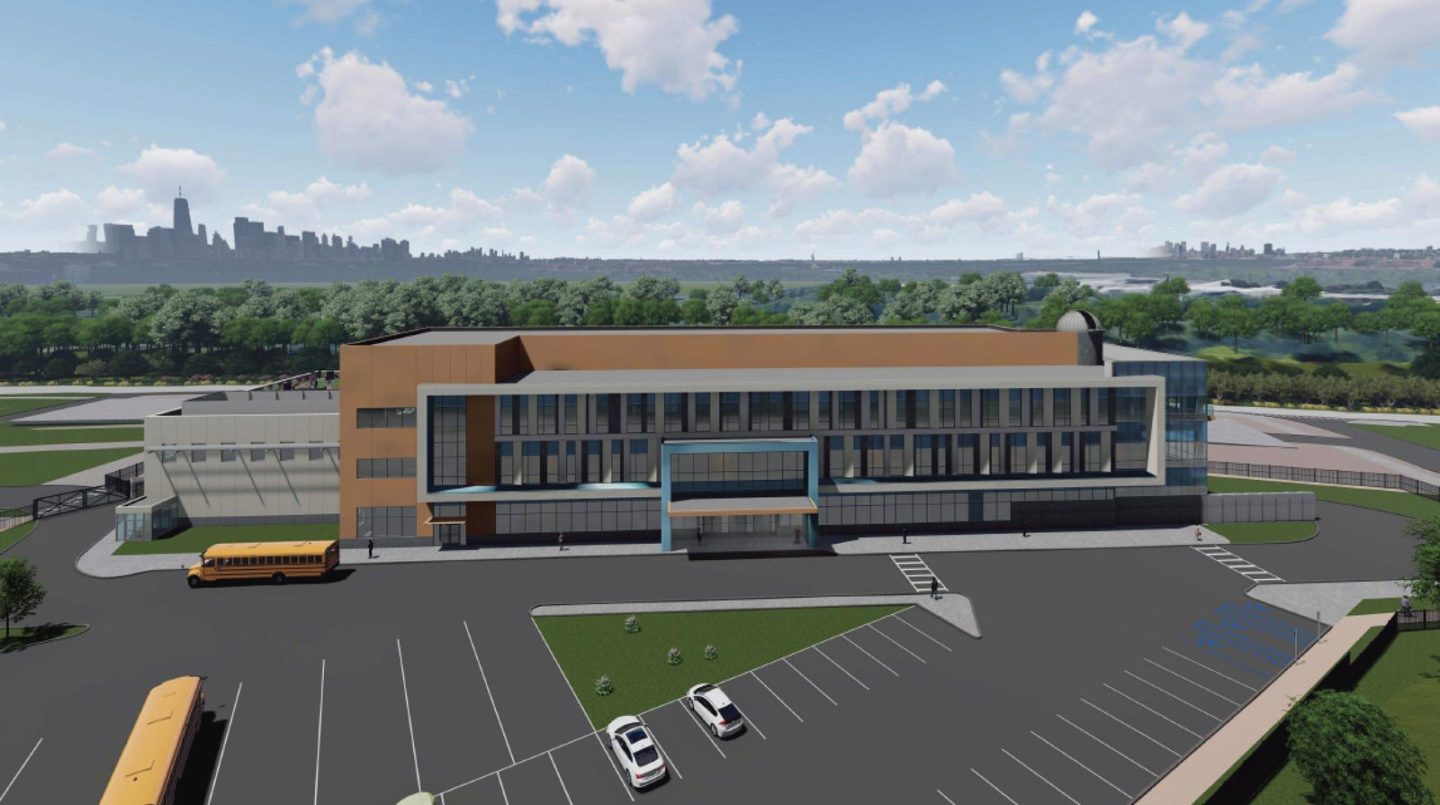 The finalized plans for the school should be considered a positive sign for SciTech Scity, as tangible progress has been hard to come by. Despite a groundbreaking ceremony last year, little if any construction has occurred at the property despite signage trumpeting a seven-story, 111,000-square-foot incubation space dubbed Edge Works.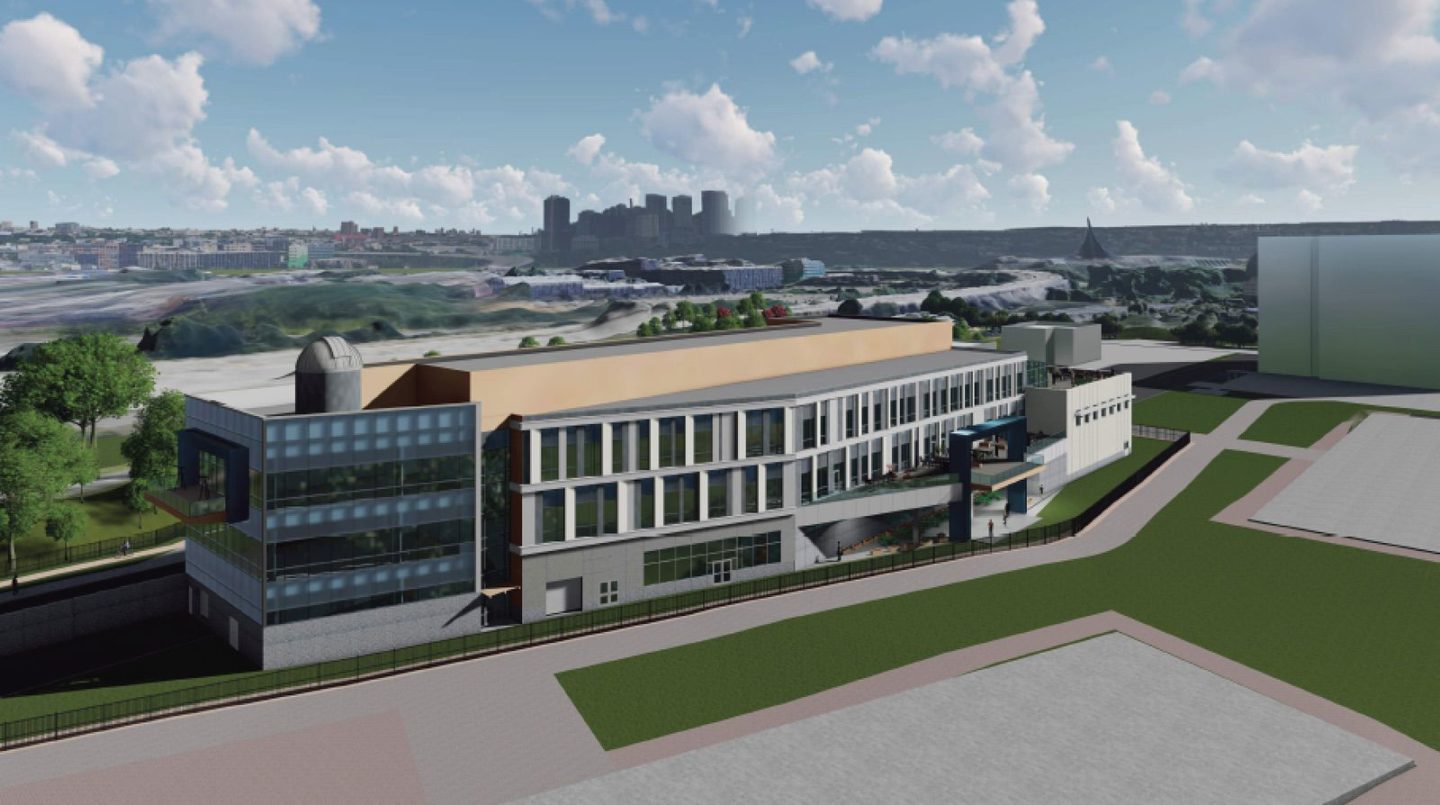 Other portions of SciTech Scity's first phase include Scholar's Village, a housing component that will be undertaken by New York-based Alpine Residential. It is anticipated to consist of two 200,000-square-foot buildings with a total of 400 market-rate units.
The first phase of work also includes a five-acre outdoor park to be called Public Commons that will include an events plaza comparable in size to the skating rink at Rockefeller Center. The buildout of SciTech Scity is being funded by a variety of donors and overseen by Liberty Science Center.