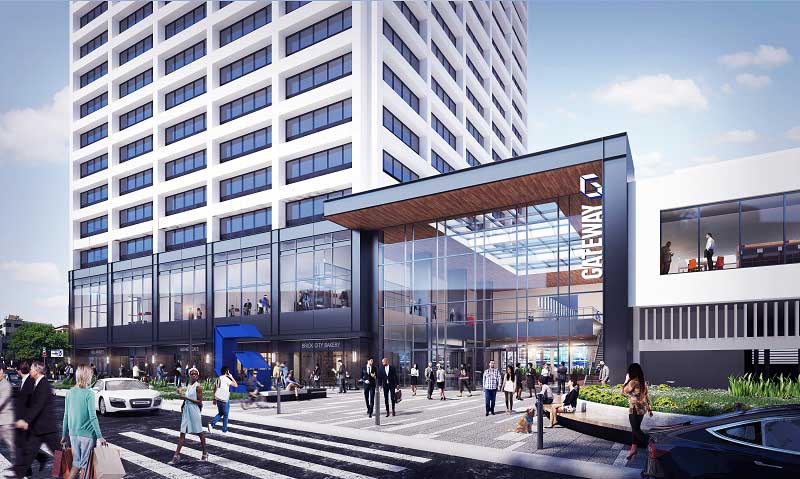 As parts of a Downtown Newark complex continue to undergo a transformation of sorts, new tenants are starting to be announced for areas that recently included shuttered retail spaces.
The Gateway Center, which consists of a group of office buildings that are connected by skywalks and concourses to Newark Penn Station, has been the subject of proposed changes since Onyx Equities became involved in what has been described as a "city within a city." Now, the concourse areas are starting to be branded as "The Junction at Gateway Center."
A listing from Pierson Commercial Real Estate for "The Junction" includes a rendering of a Jersey Mike's Subs location. Kyle Potvin, a spokesperson for the Wall Township-based chain, told Jersey Digs that the Gateway Center franchise is expected to open in the middle of September.
There are currently no Jersey Mike's Subs locations in Downtown Newark, though the company's website mentions that a restaurant at 53 New Street is "scheduled to open soon."
In addition, "The Junction" is expected to contain a Gregory's Coffee location, according to the listing. The changes to the Gateway Center are also slated to bring retail space at the street level to parts of the complex.
Related: