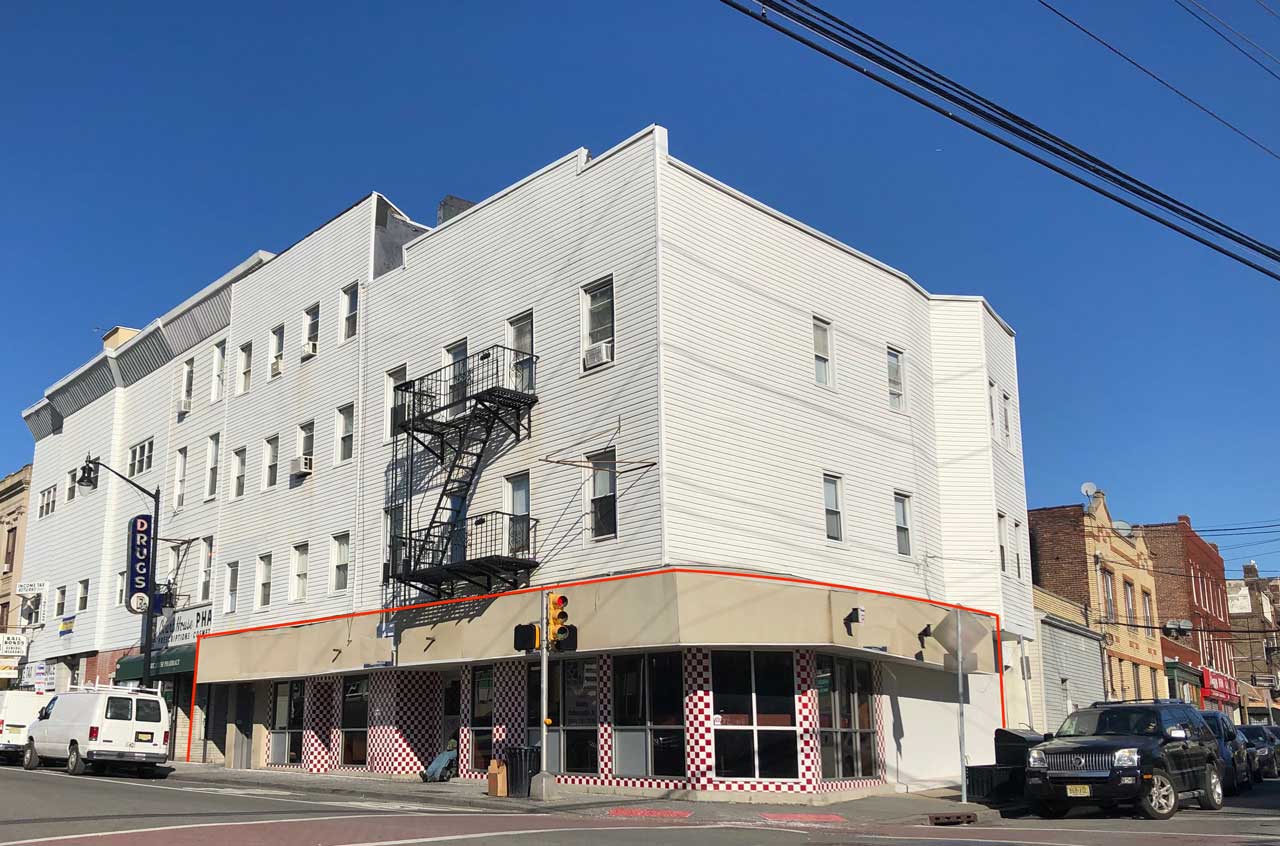 A corner property across the street from the Brennan Courthouse has been dark since the calendar changed to 2020 and while no official announcement has been made, it appears Jersey City has lost another restaurant.
We broke the news last March that Hoboken-based Grubbs Take Away was opening inside the former McDonald's space at 564 Newark Avenue on the corner with Baldwin Avenue. Known for their classic American food, the restaurant's menu includes take-out staples like burgers, hot dogs, subs, wings, wraps, and milkshakes.
The Newark Avenue location was set to be the second Grubbs outpost, but the restaurant hasn't been serving customers during the month of January. While the interior of the space is visibly vacant to passersby on the street, the restaurant has not made any official announcement and an inquiry we placed to Grubbs about the Newark Avenue location has thus far gone unanswered.
Grubbs appears to be focusing on other endeavors outside of Jersey City; their website says that they have two upcoming locations set to open soon. The first is in Edgewater at 725 River Road and the next will see them cross the Hudson River into Manhattan to open at 1453 York Avenue.
The original Grubbs location at 418 Washington Street in Hoboken is still going strong serving breakfast, lunch, and dinner along with delivery options. It doesn't appear that their former 3,400-square foot space along Newark Avenue has been listed for lease yet.
Related: