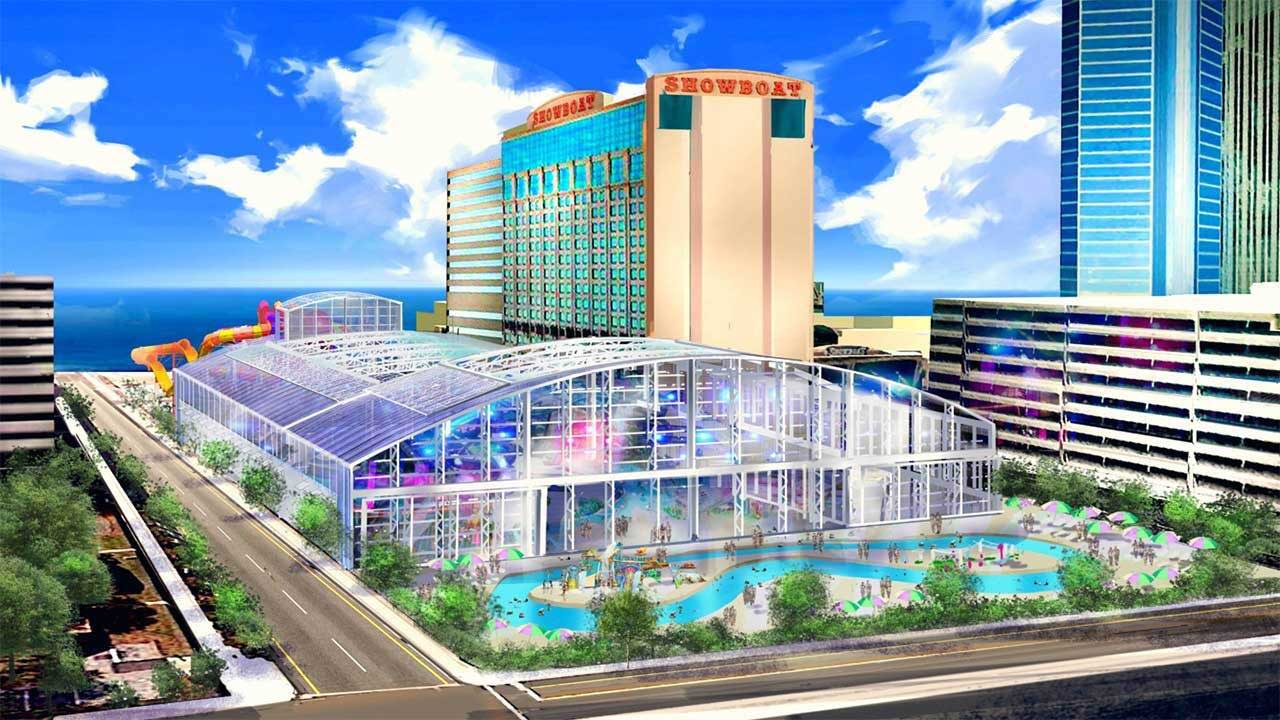 Fresh images have been released to preview Island Waterpark in Atlantic City, which will be opening along the boardwalk this summer. Construction work continues to bring the massive waterfront recreation facility to the Showboat complex
Back in 2020, Jersey Digs broke the news about an indoor waterpark planned for a parking lot along the Atlantic Ocean. Philadelphia-based developers Tower Investment acquired the non-casino hotel from Stockton University in 2016 and spearheaded a $100 million facility for the block between Showboat and the neighboring Ocean Casino Resort.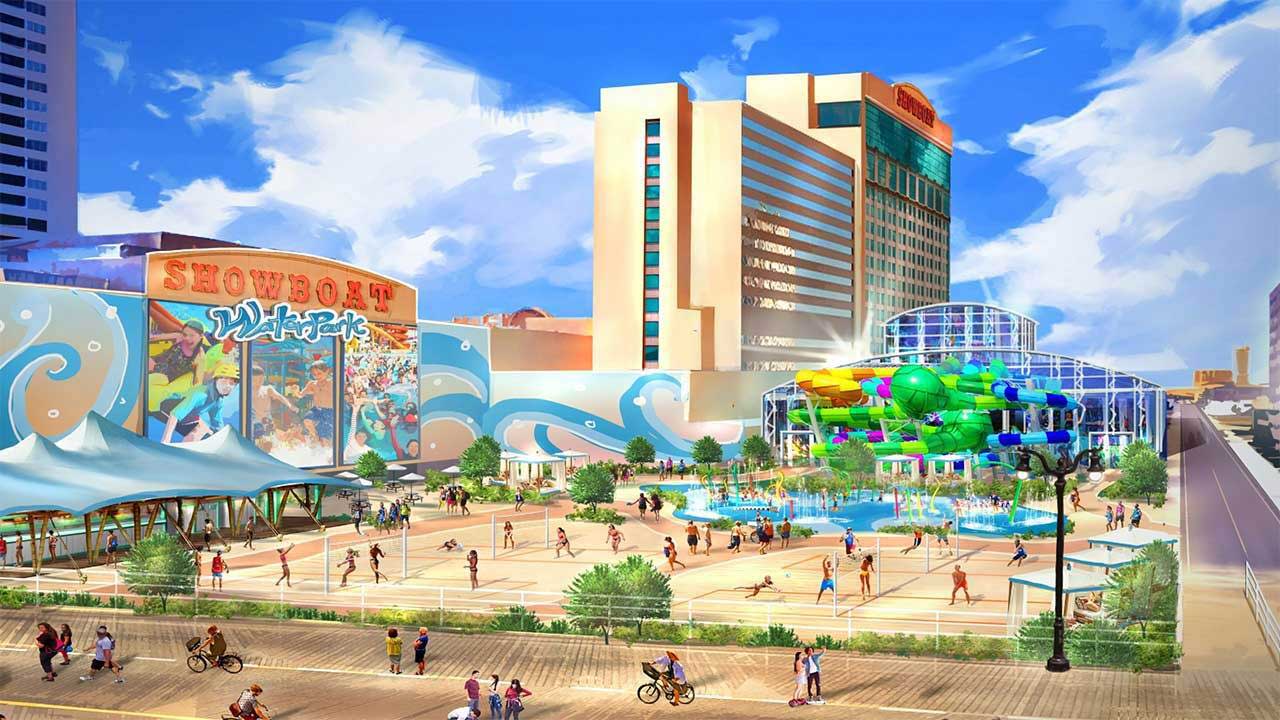 The waterpark, designed by Atlantic City-based SOSH Architects with interior work from Martin Aquatic Design & Engineering of Orlando, was eventually approved at the end of 2020 and broke ground last winter.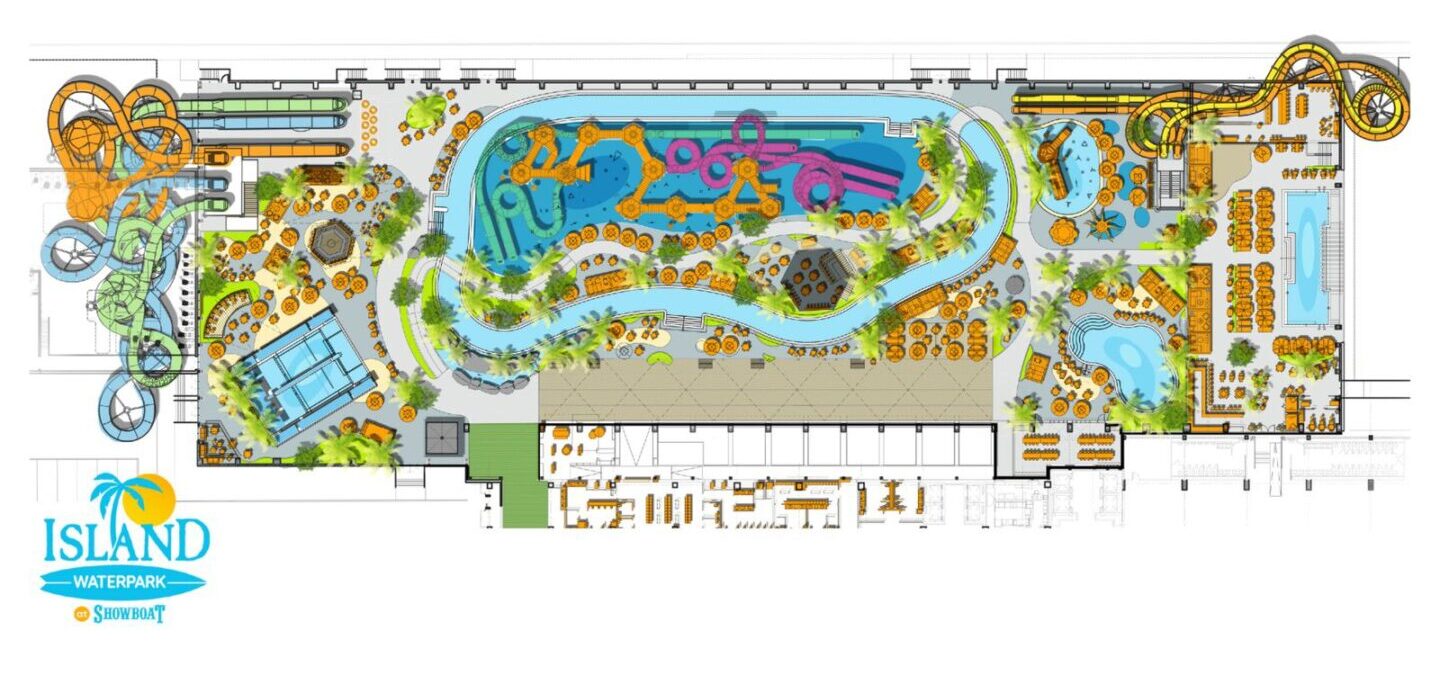 Set to cover 103,000 square feet, Island Waterpark will include more than a dozen slides, a 1,000 square-foot surf simulator, and an 11,000 linear-foot lazy river.
New details that have emerged about Island Waterpark include a 1,000-foot "Cloud Coaster" that will offer panoramic views of the ocean and boardwalk and a state-of-the-art zip line. The park will also include a 30-foot-tall "Indoor Tree House" that can be booked for private parties.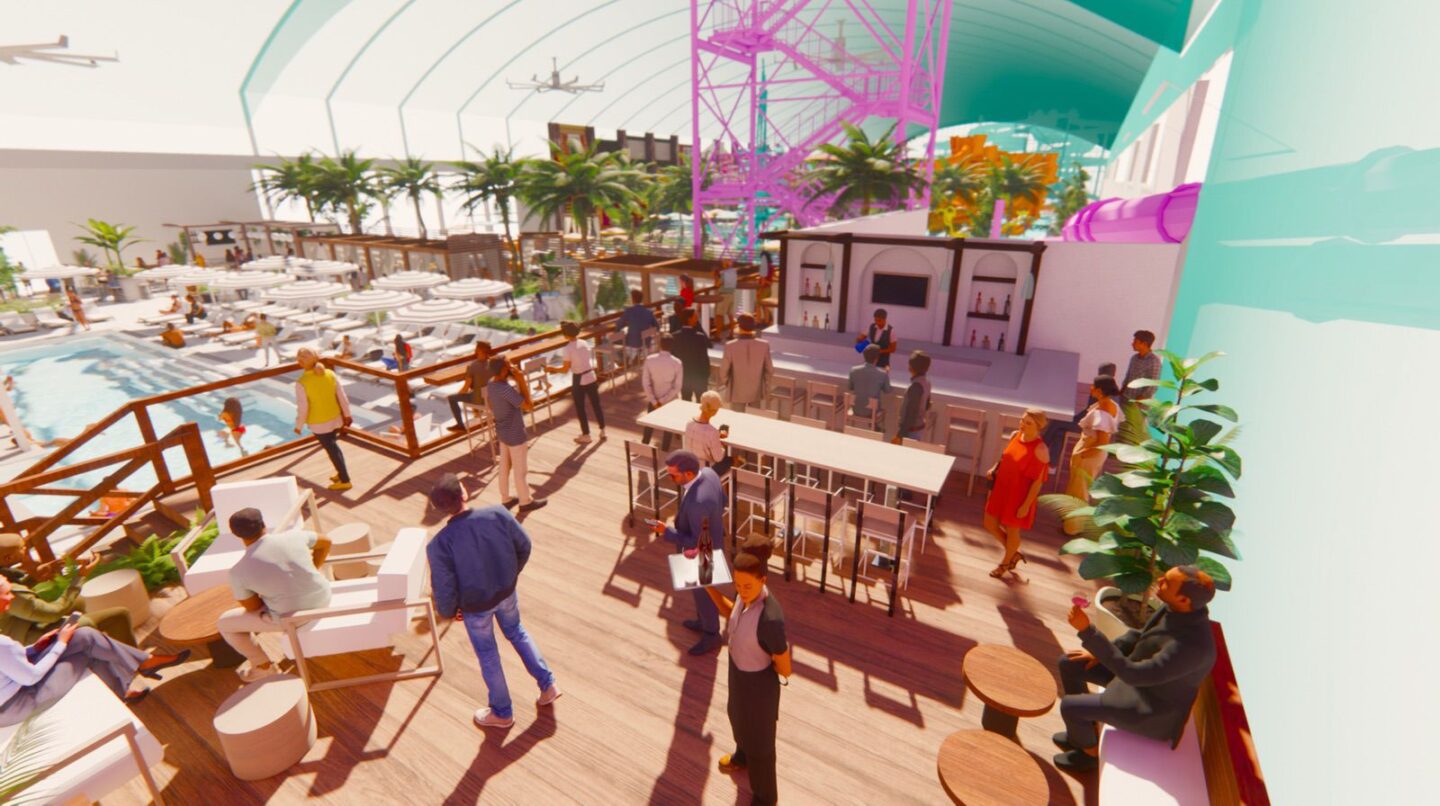 The park's unique retractable and projectable roof will allow for year-round enjoyment. An outdoor lazy river will run just west of the indoor portion, while the eastern section of the property will sport an enclosed water slide, and a bar facility facing the Atlantic Ocean. New renderings show a formal pool at the space.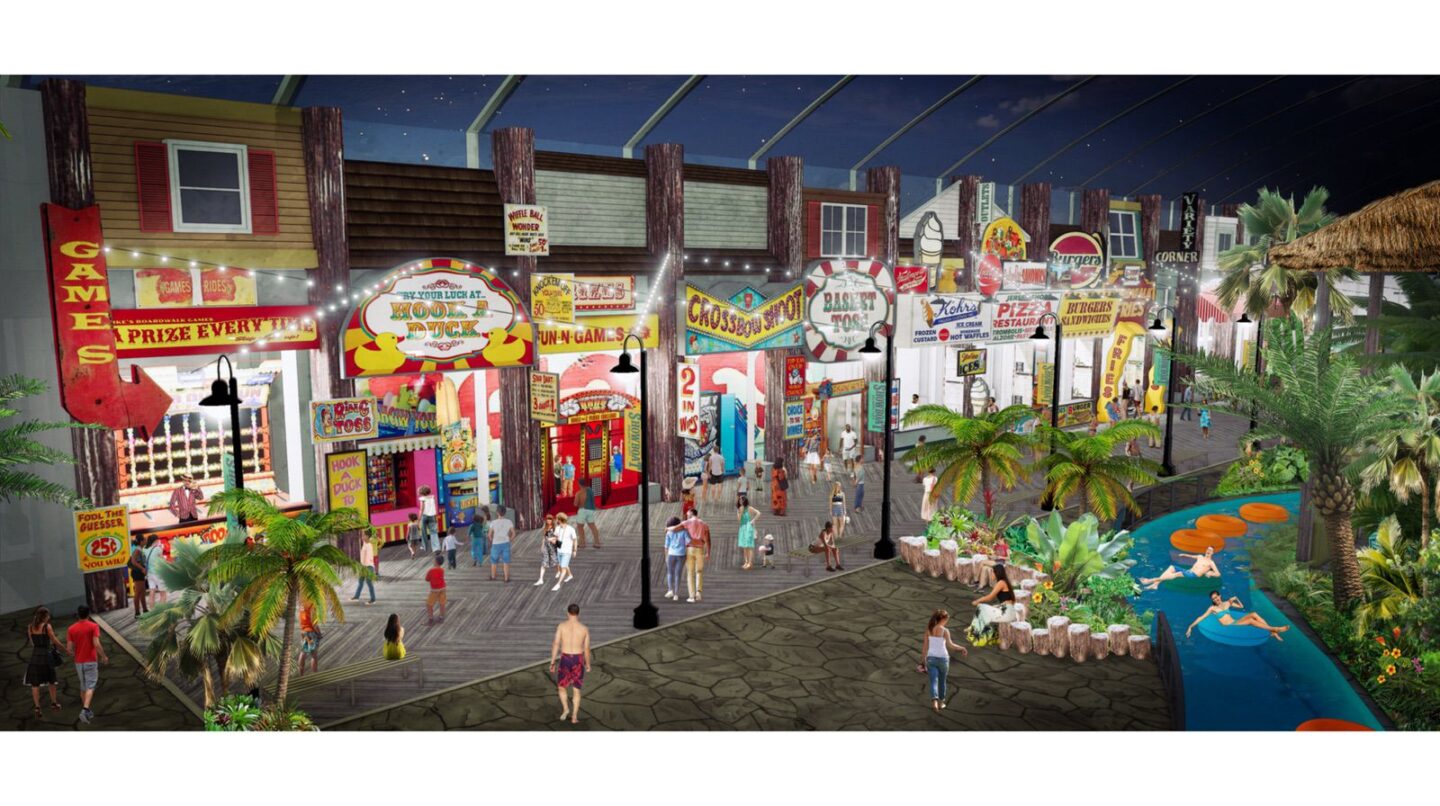 Island Waterpark will additionally include a vender component that will greet guests as they traverse from the Showboat Hotel. A variety of food, snacks, and products including pizza, ramen, cotton candy, and more will be available via high-tech vending machines that are currently available only in Las Vegas and overseas.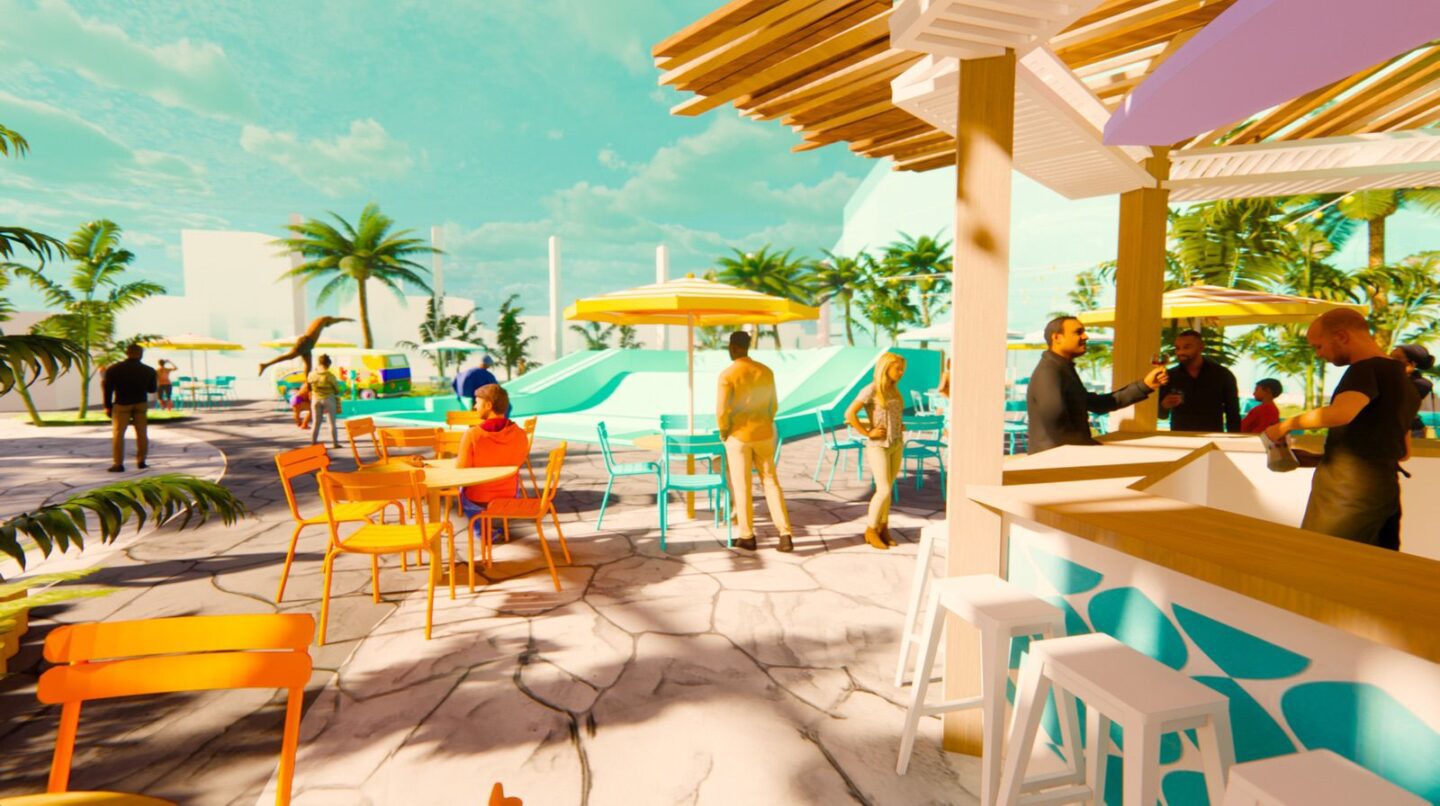 Despite the family-friendly pitch of the facility, Island Waterpark won't be without a nightlife component. The park will be transformed into a trendier venue after hours boasting a 10,000-square-foot area designated as an adults-only zone sporting oceanfront views.
Island Waterpark aims to build on Showboat's Lucky Snake Arcade, a 100,000-square-foot venue that opened last summer and features a 40,000-square-foot go-kart track and more than 600 games.
That portion is currently undergoing a 10,000-square-foot expansion that will include additional attractions rolling out over the summer like disco-themed rollerblading, a movie-themed miniature golf course, a 40-foot-tall climbing wall, and the largest Zoltar fortune teller in the world.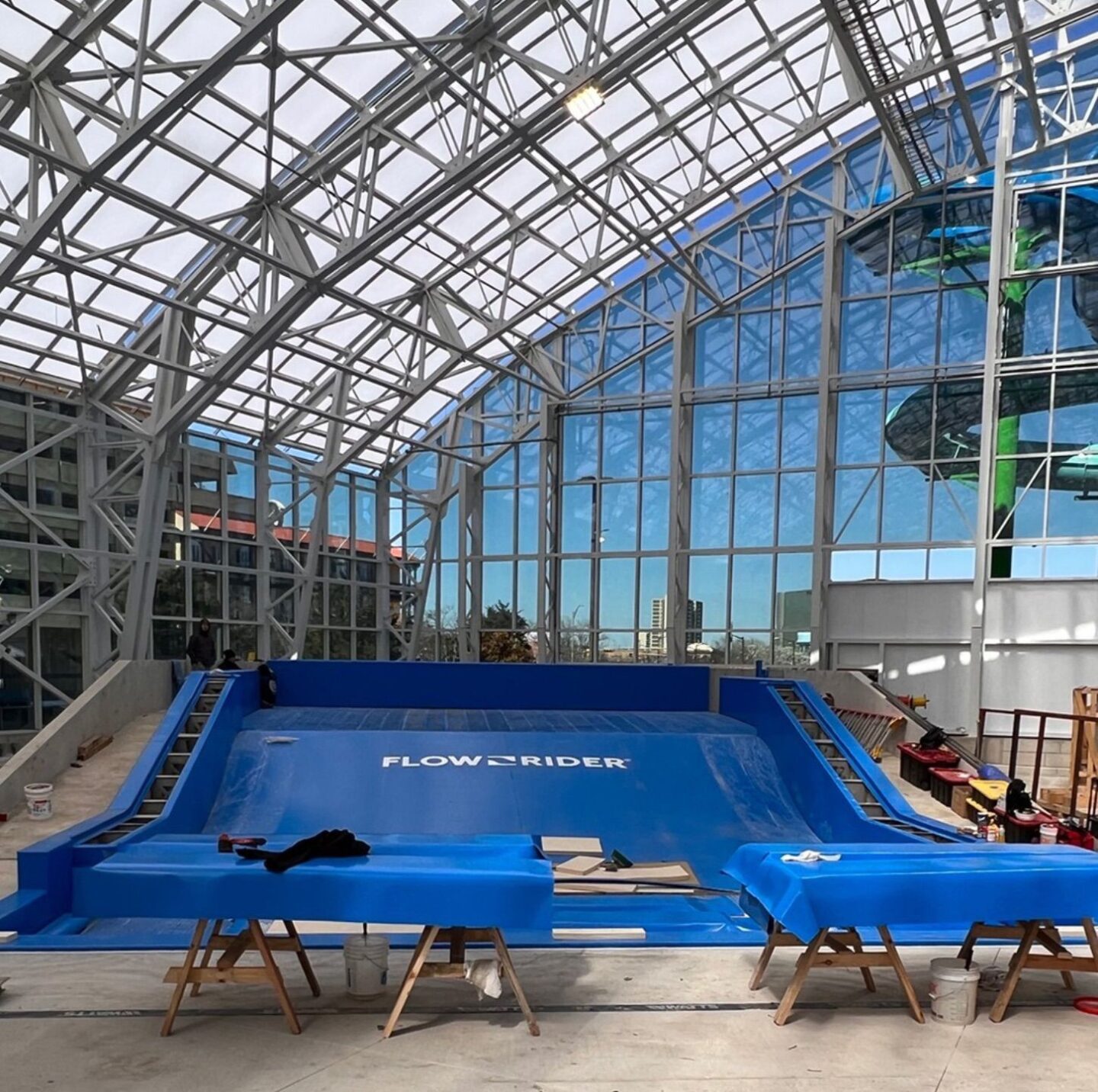 The summer opening of Island Waterpark will complete the Showboat's first phase of hotel renovations, which includes overhauling 477 guest rooms that feature the only balconies overlooking Atlantic City's iconic boardwalk.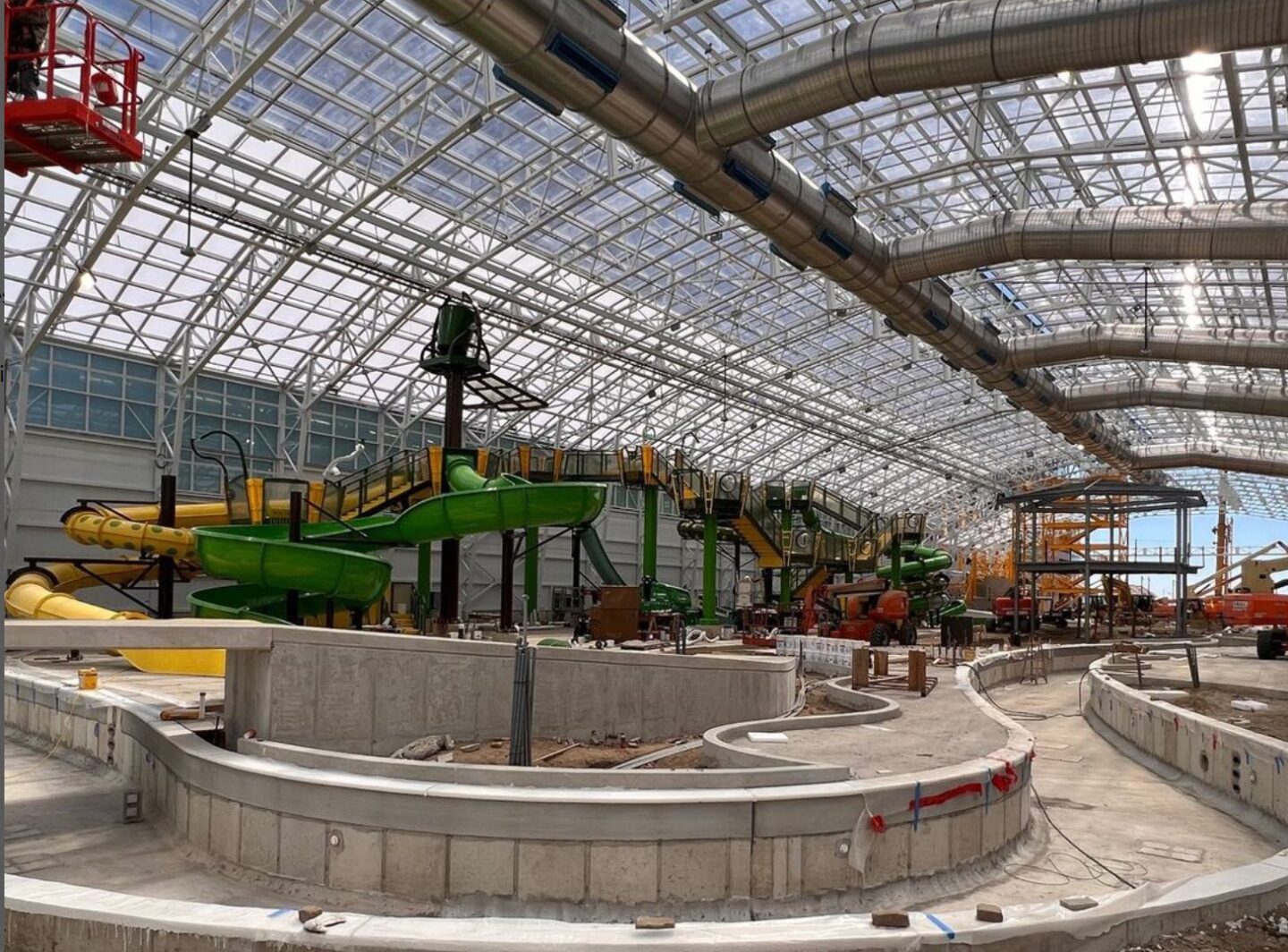 An exact opening date for the complex has not been announced, but those interested in following the construction progress of the facility can follow the brand on Instagram at the handle @acislandwaterpark.