Home
Tags
Tower Investments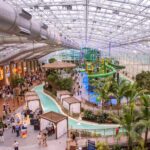 Island Waterpark at The Showboat Resort in Atlantic City has opened their 120,000-square-foot waterpark.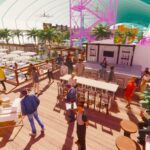 Island Waterpark, Atlanatic City: new images and construction updates released as the Showboat team is planning to soon open the 103,000-square-foot waterpark along the boardwalk.
Tower Investments, the owner of the oceanfront hotel Showboat Atlantic City, has submitted an application to transform part of the hotel into residences.