One of New Jersey's most famous boardwalks could soon be home to an indoor waterpark as part of a project that would also renovate a significant portion of a beachfront hotel property.
Late last month, the Associated Press broke the news about a planned $100 million family-focused project set for a large parcel along New Jersey Avenue. The property is part of the Showboat complex and owned by Philadelphia-based developer Bart Blatstein, who acquired the non-casino hotel from Stockton University in 2016 for $23 million.
Blatstein is looking to fill a void at the seaside resort that's best known for gambling with his waterpark proposal. "Atlantic City does not have a family market," Blatstein told the AP last month week. "This will open up a whole new market that doesn't exist."
Blatstein appeared last month before the New Jersey Casino Reinvestment Development Authority (CRDA) looking for financial assistance to move the project forward. He is seeking to have the area the property falls within designated as an entertainment retail district, which would qualify the project for annual sales tax rebates of up to $2.5 million.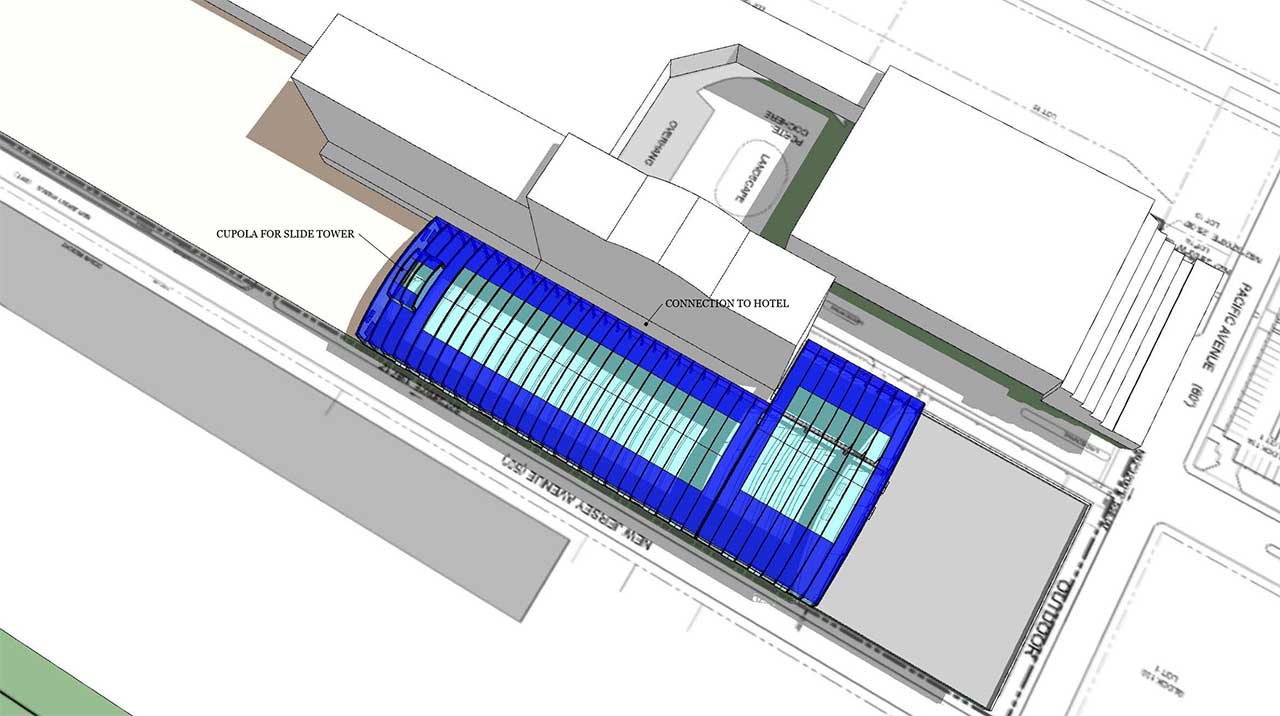 The development looks to move further along later this week, as Showboat Renaissance LLC will again be heading before the CRDA to present their formal plans for the waterpark. The facility, which would be built on the block between Showboat and the neighboring Ocean Casino Resort, is designed by Atlantic City-based SOSH Architects with interior work from Martin Aquatic Design & Engineering of Orlando.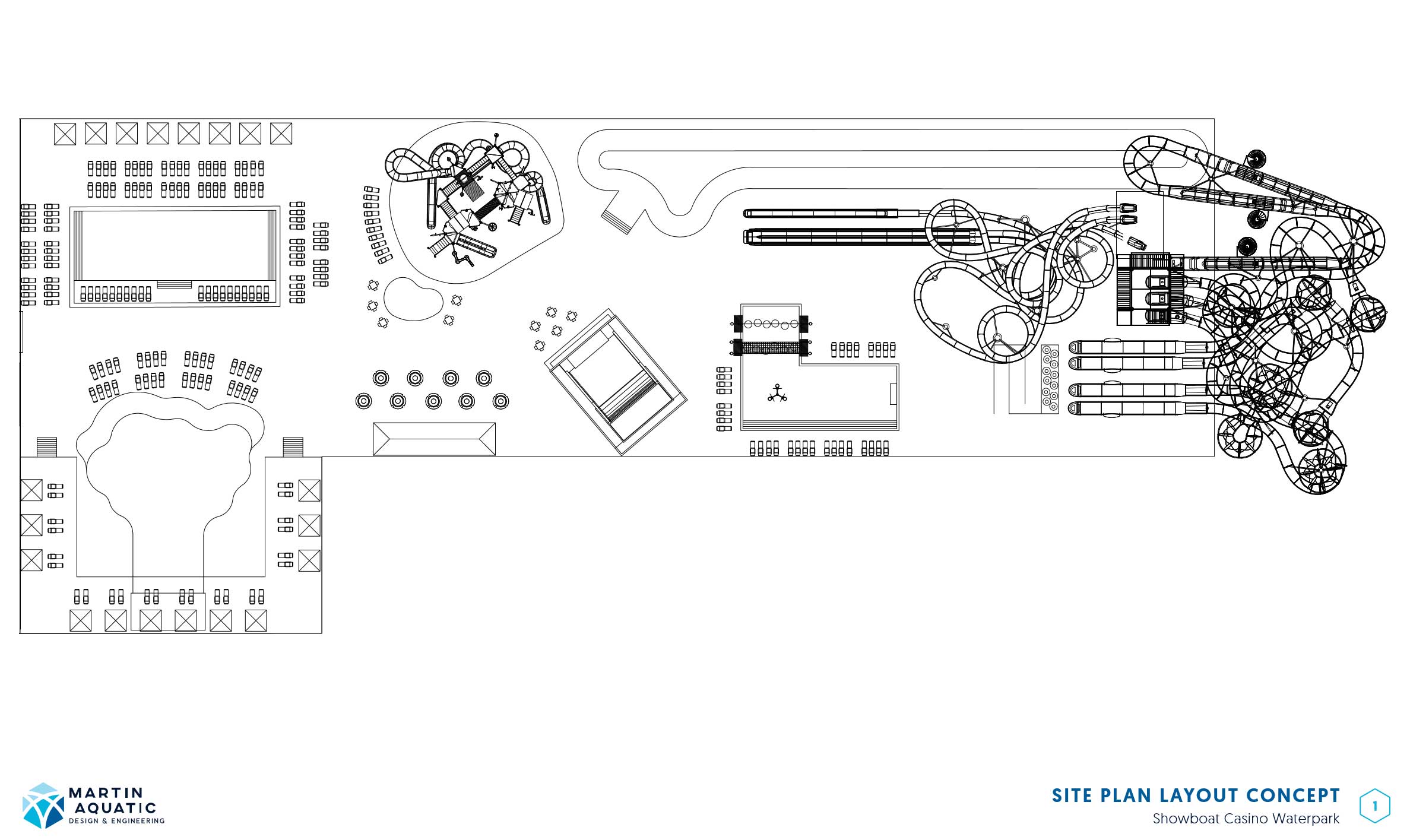 The building, which looks to be transparent and includes windows plus an open roof, would be entered via Pacific Avenue and include approximately 100,000-square feet of indoor water park. Attractions set for the space include water slides, pools, and lazy rivers plus amenities like food and beverage outlets, party rooms, locker rooms, retail stands, and lounge areas.
The waterpark would be connected to the Showboat's "Premier Lite" tower, which is set to undergo a complete renovation as part of the project. A "Family Entertainment Center" would be constructed within the existing Showboat facility to support the indoor waterpark.
Following last month's reveal, Showboat has already submitted an application for the water park that is seeking zoning variances related to setbacks and lot coverage. The CRDA's Land Use Regulation and Enforcement Division will be conducting a virtual public hearing on the plan on June 18, which can be accessed on Zoom via this link or by using the webinar ID 936 5084 3488.
Approval from the CRDA would be a big step forward for the project, which Blatstein hopes to break ground on sometime in August.
Related: