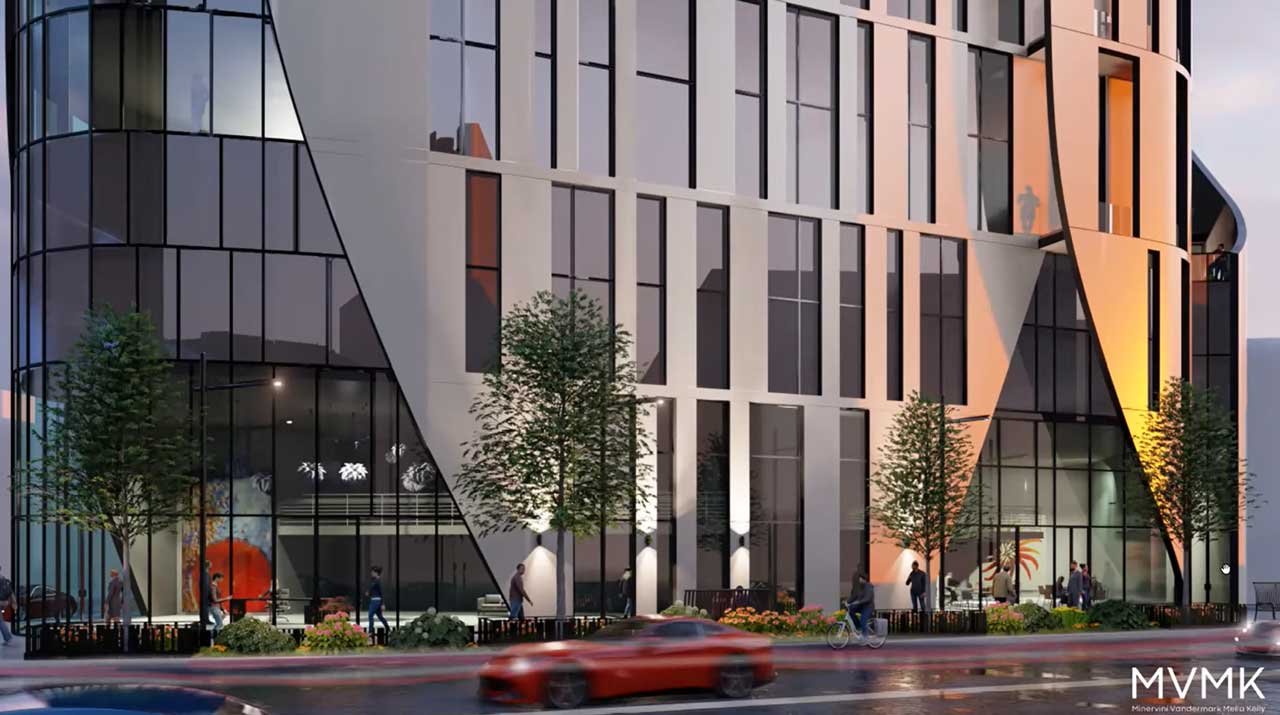 High-rises under construction in Journal Square is nothing new in Jersey City these days but a new tower that includes apartments, hotel rooms, event spaces, offices, and a sky-high restaurant aims to bring a unique twist on the neighborhood's development story.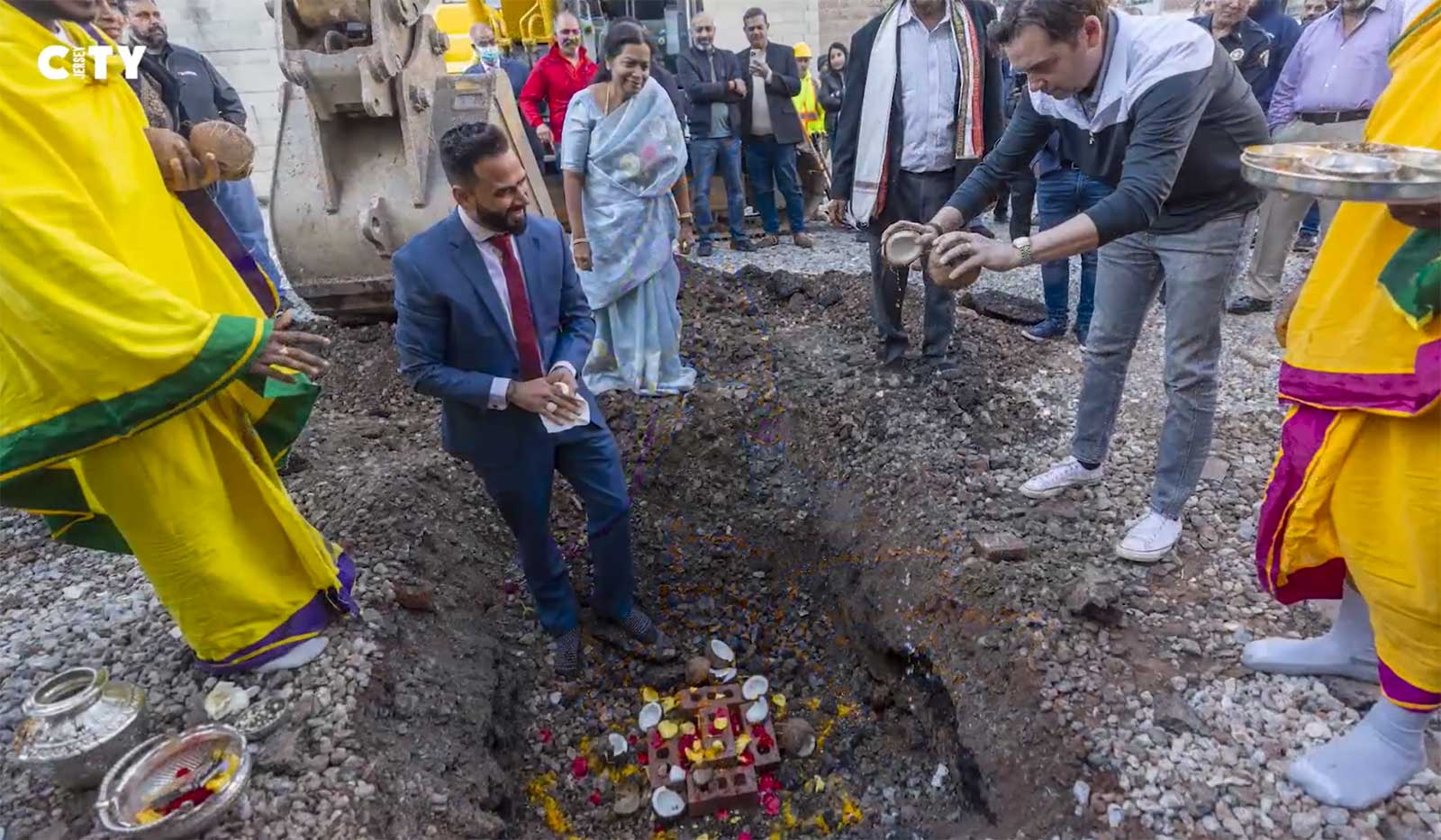 Jersey City Mayor Steven Fulop joined dignitaries at 2966 John F. Kennedy Boulevard to break ground on a project that has been newly named Imperial Tower. A former Pep Boys at the property is being torn down to make way for the project and owner Sunny Kumar and his crew held a traditional Hindu ceremony to pray for the success of the project.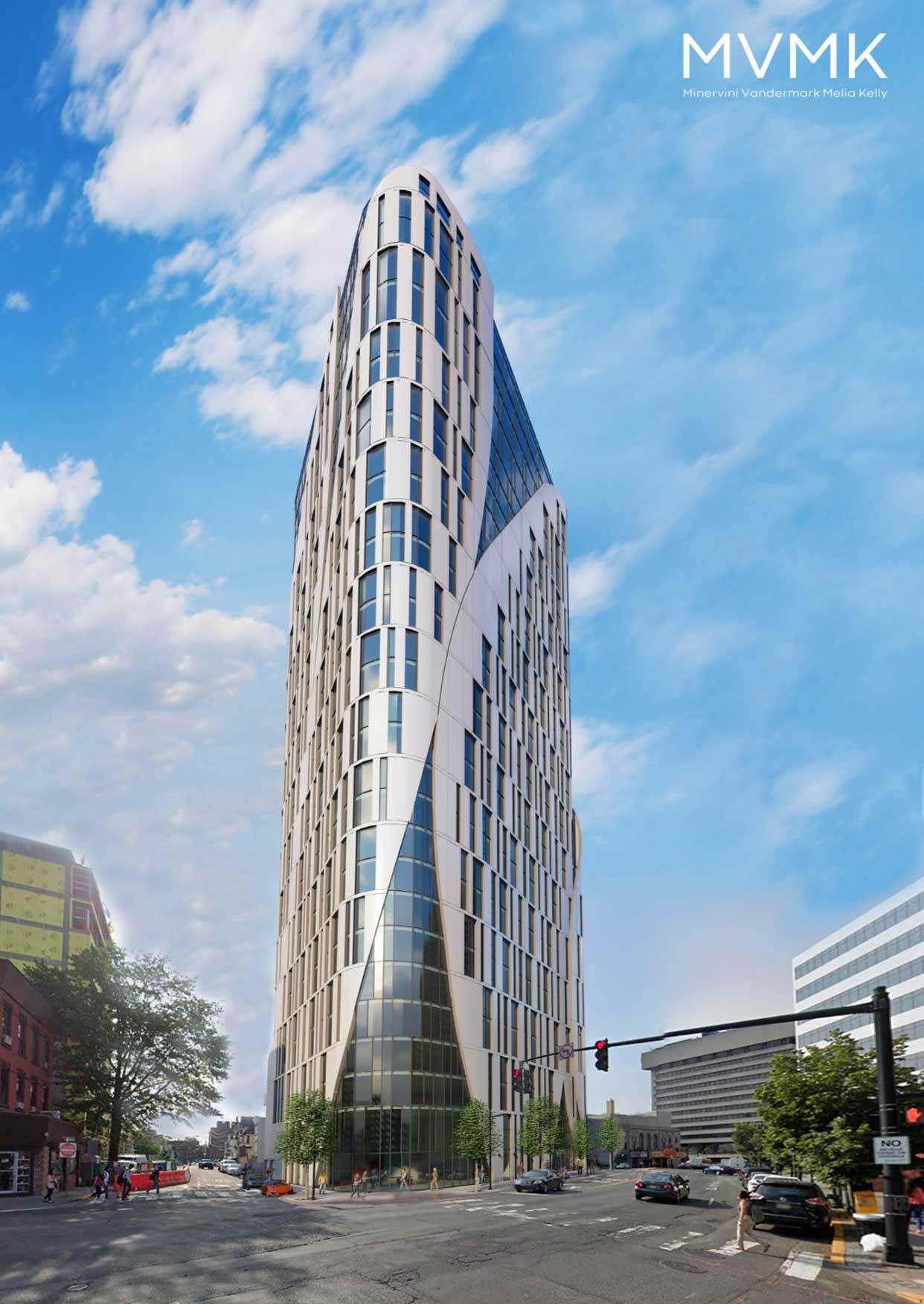 Jersey Digs reported on the project back in 2021 and the endeavor has been supersized since then. The Imperial Tower will now rise 35 floors and 362 feet, featuring seven different uses when the development is completed.
Designed by Hoboken-based MVMK Architecture, the double-height ground floor will sport a retail café space plus three separate lobbies. One will serve as the entryway for the 252 residential units in the tower, while the second will be the access point for fifth and sixth floor office spaces that span 11,029 each, with the lower office including an 800-square- foot outdoor space.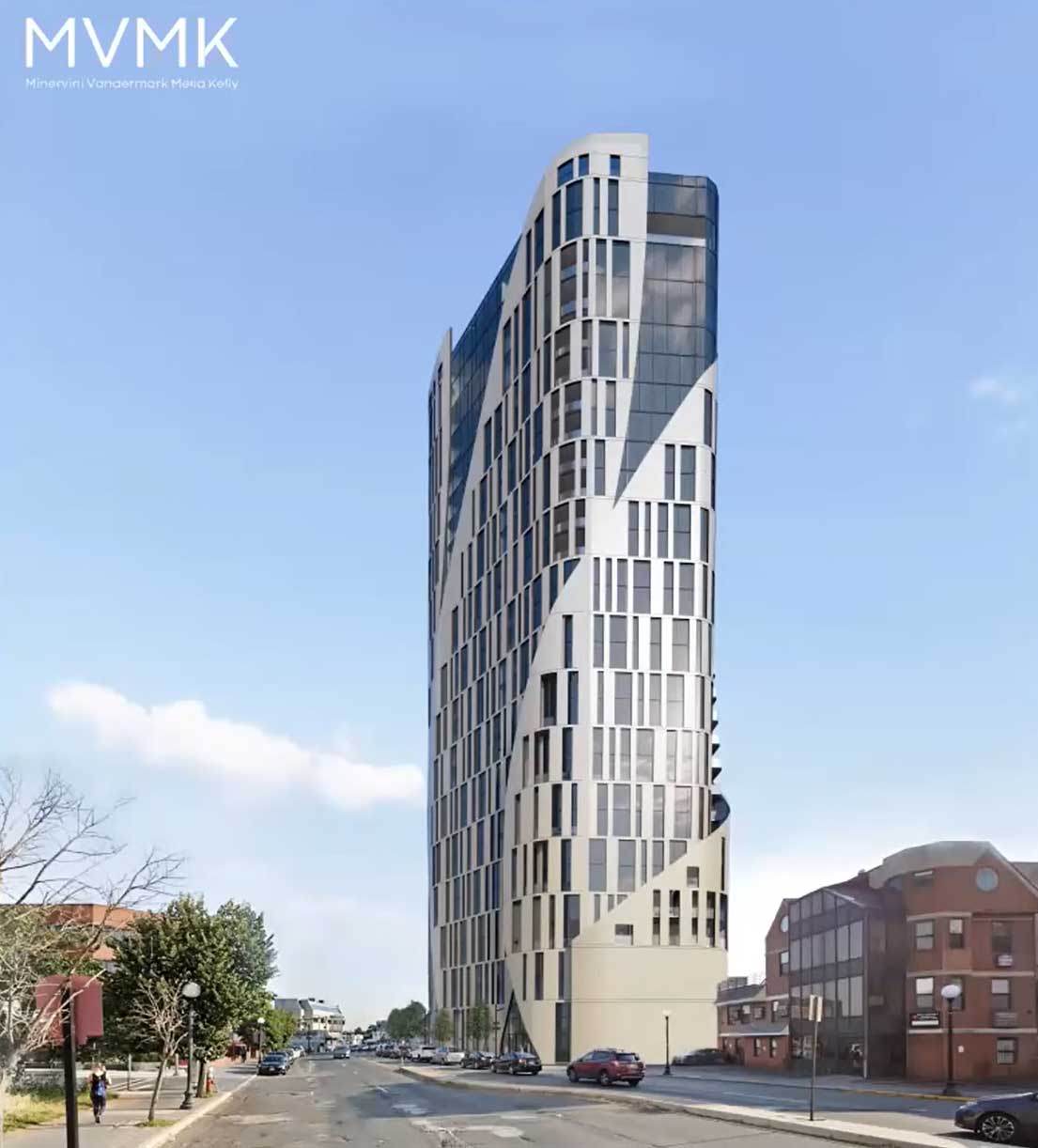 The third lobby will connect with floors eight through thirteen at Imperial Tower, which will play host to 154 Fairfield by Marriott hotel rooms. 202 car parking spaces will be featured in the cellar and on floors three through six alongside 150 bicycle parking spots.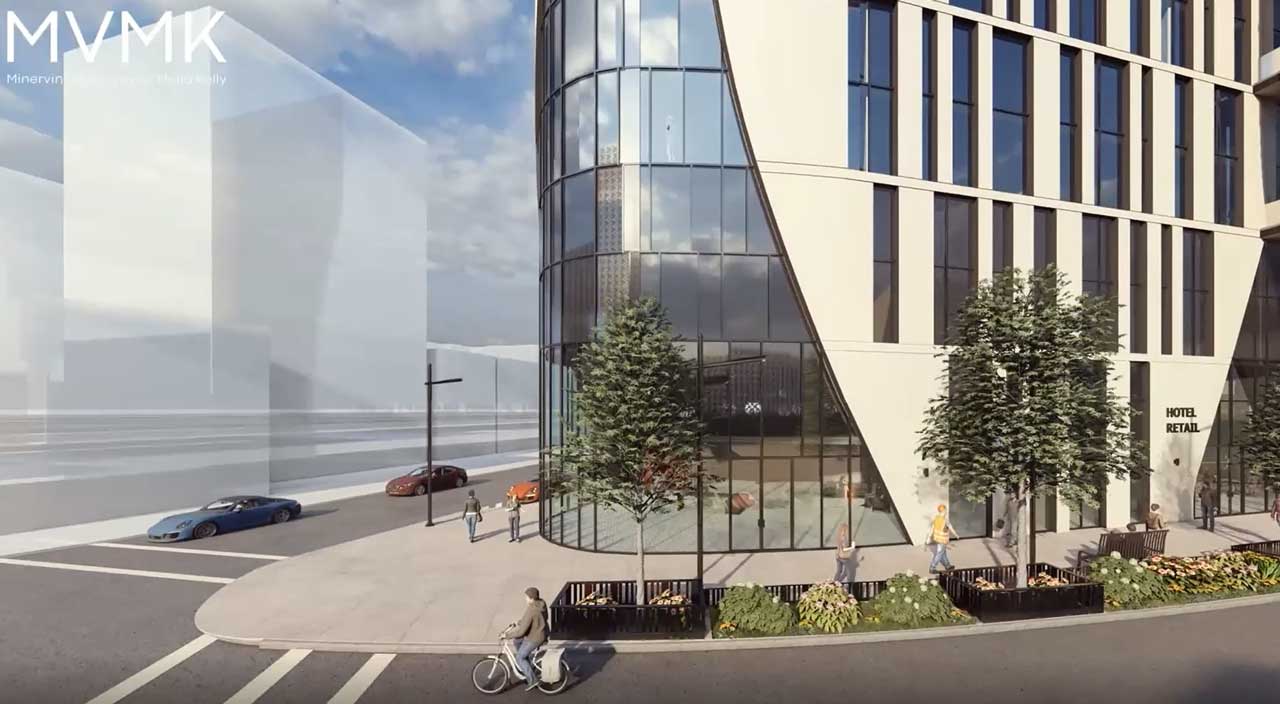 The most notable aspect of the tower might be on the 34th floor, which will house an 11,121 square-foot banquet hall with an additional 1,200 square feet of outdoor space. The penthouse above will be home to a restaurant spanning over 8,260 square feet that includes an outdoor space on the roof that runs an additional 1,045 square feet.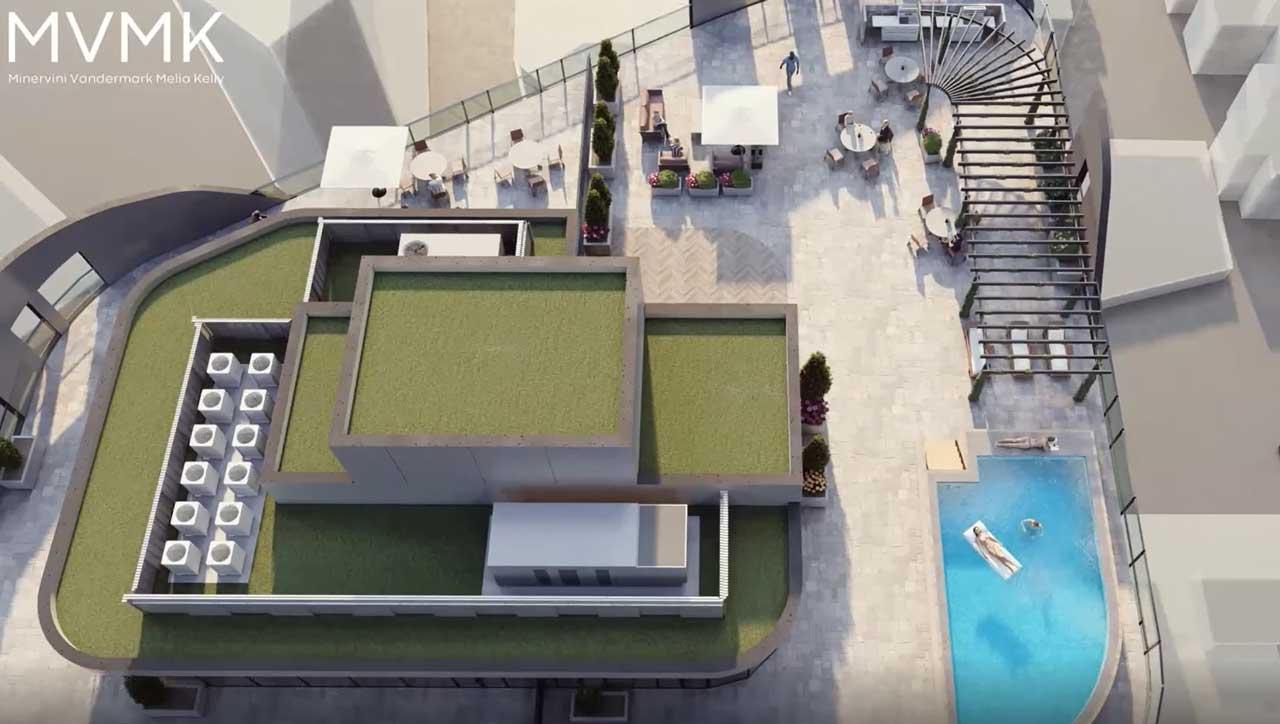 Speaking of the roof, a private deck for the residential units will span 12,097 square feet and include a 715 square foot infinity pool. Other perks for future occupants of the building include an 820-square-foot second-floor gym, a daycare, a bowling alley, and 620 square feet of co-working space.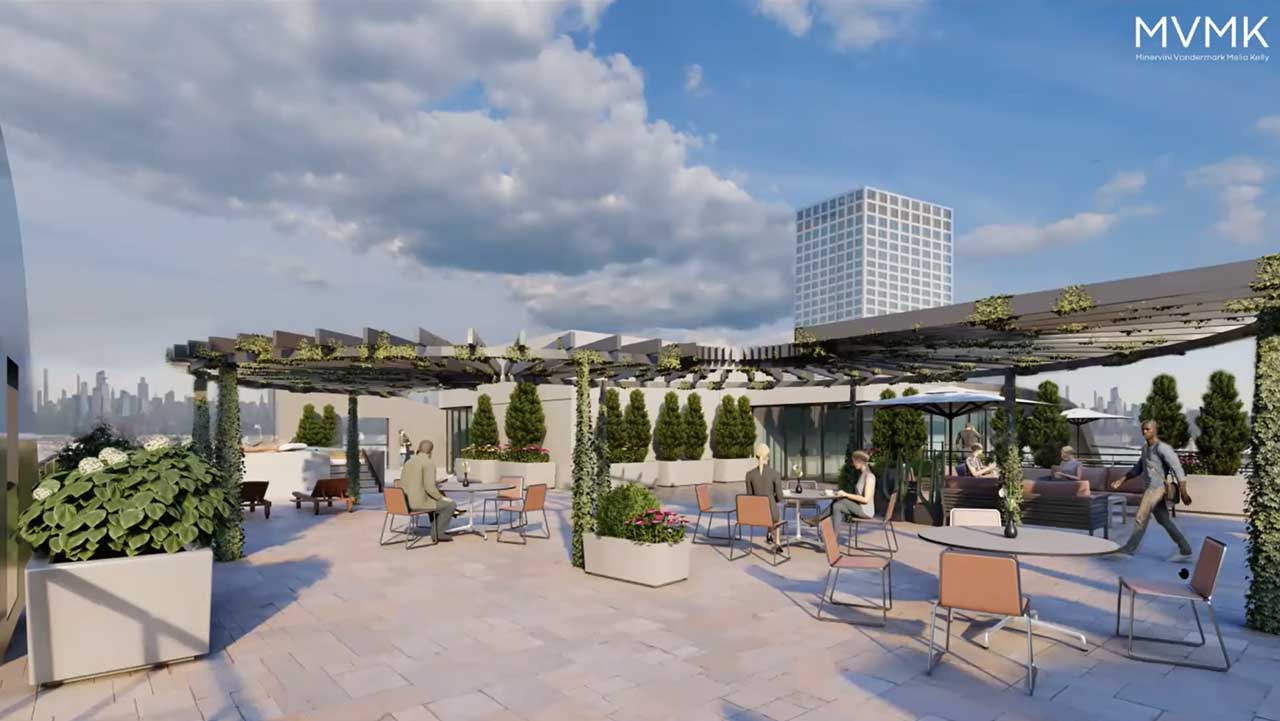 The design of Imperial Tower utilizes eased edges that take inspiration from a lotus flower in bloom. The façade of the building will feature some sustainable elements, incorporating an extensive window wall and a cutting-edge spectra alucobond system crafted from recycled materials.
Despite the official beginning of construction, an estimated completion date for Imperial Tower has not yet been announced.