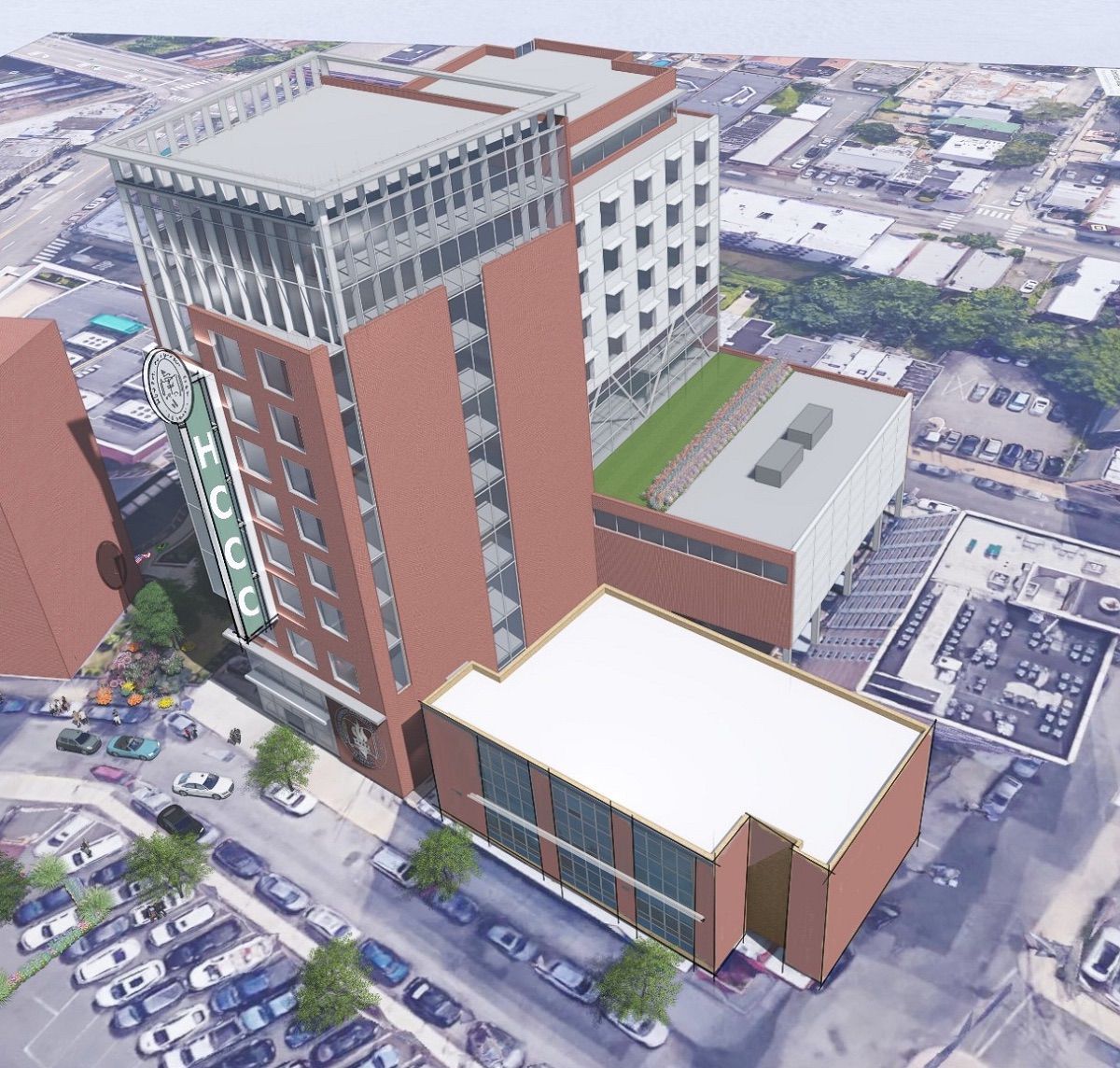 The Journal Square, Jersey City neighborhood seems poised to welcome yet another sky-high project when the weather warms as the path has been cleared to turn a current parking lot into a modern educational facility.
During their February 21 meeting, Jersey City's planning board unanimously recommended a proposal for 14 Enos Place from Hudson County Community College (HCCC). The parcel, situated between one of the college's buildings and the Plaza Apartments, is sandwiched between Enos Place and Jones Street just off Summit Avenue.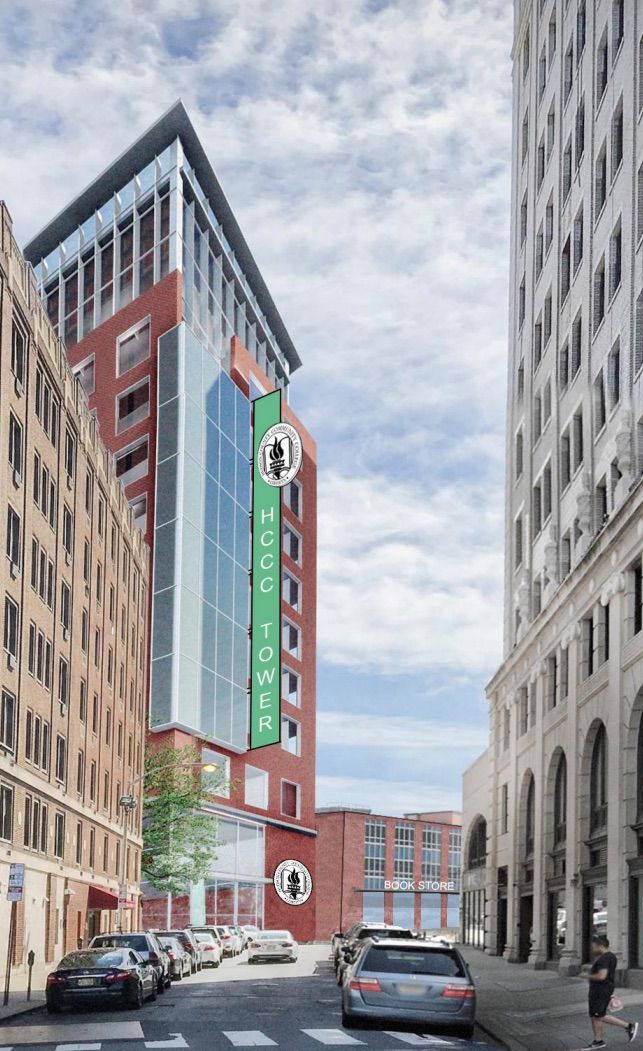 Designed by NK Architects, the plans call for an 11-story tower plus a "mechanical penthouse" that rises 180 feet. The facility is slated to include 24 state-of-the-art classrooms, expanded spaces for student services, and centralized offices for Continuing Education and Workforce Development.
Other portions of the building will feature a black box theater, a full-size NCAA regulation gymnasium and fitness center, a University Center for sister colleges, a new healthcare lab, new student common areas, and administrative offices for the college.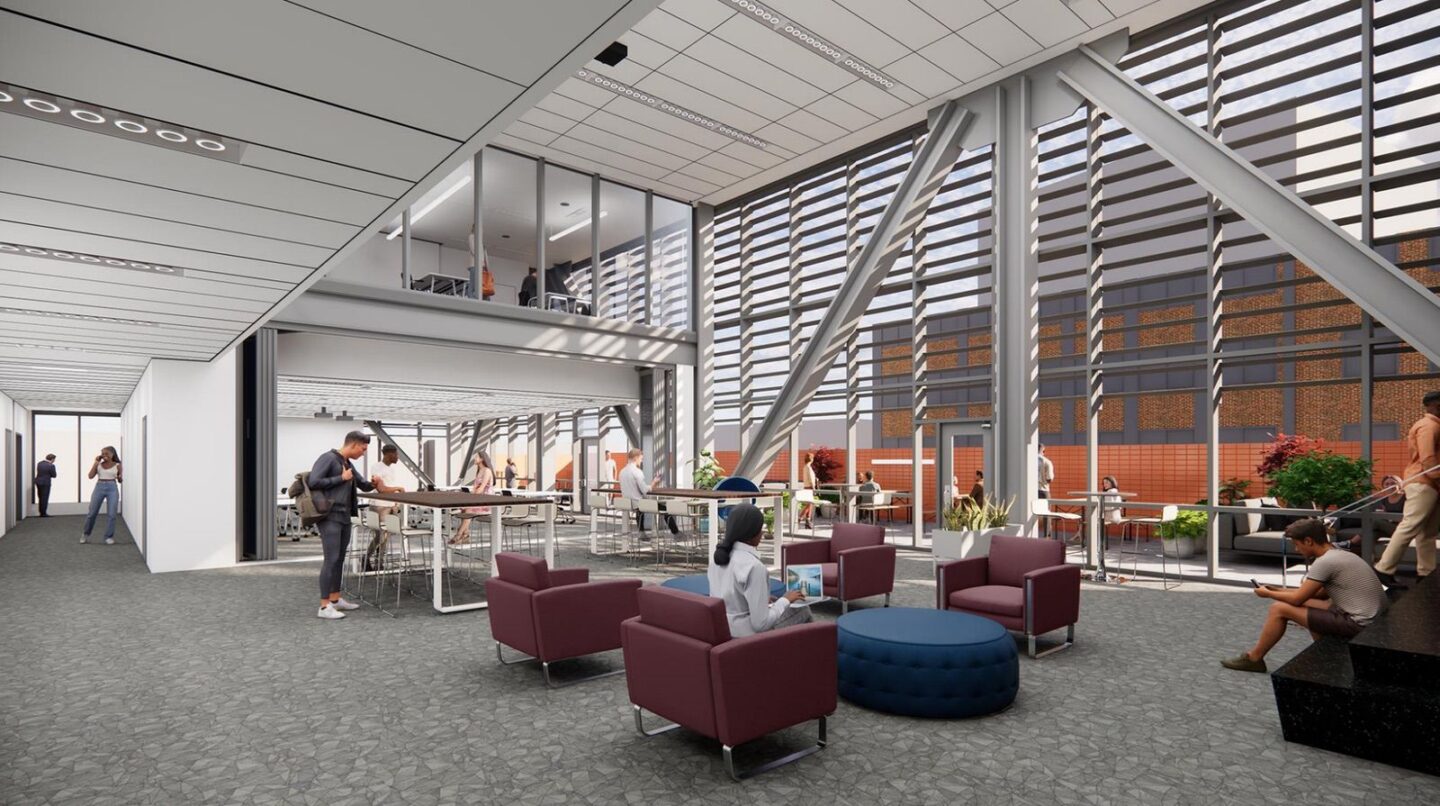 "Urban college campuses such as ours require special considerations for students and neighbors in the surrounding community," stated (HCCC) Board of Trustees Chair William J. Netchert. "This new tower will substantially accommodate those needs."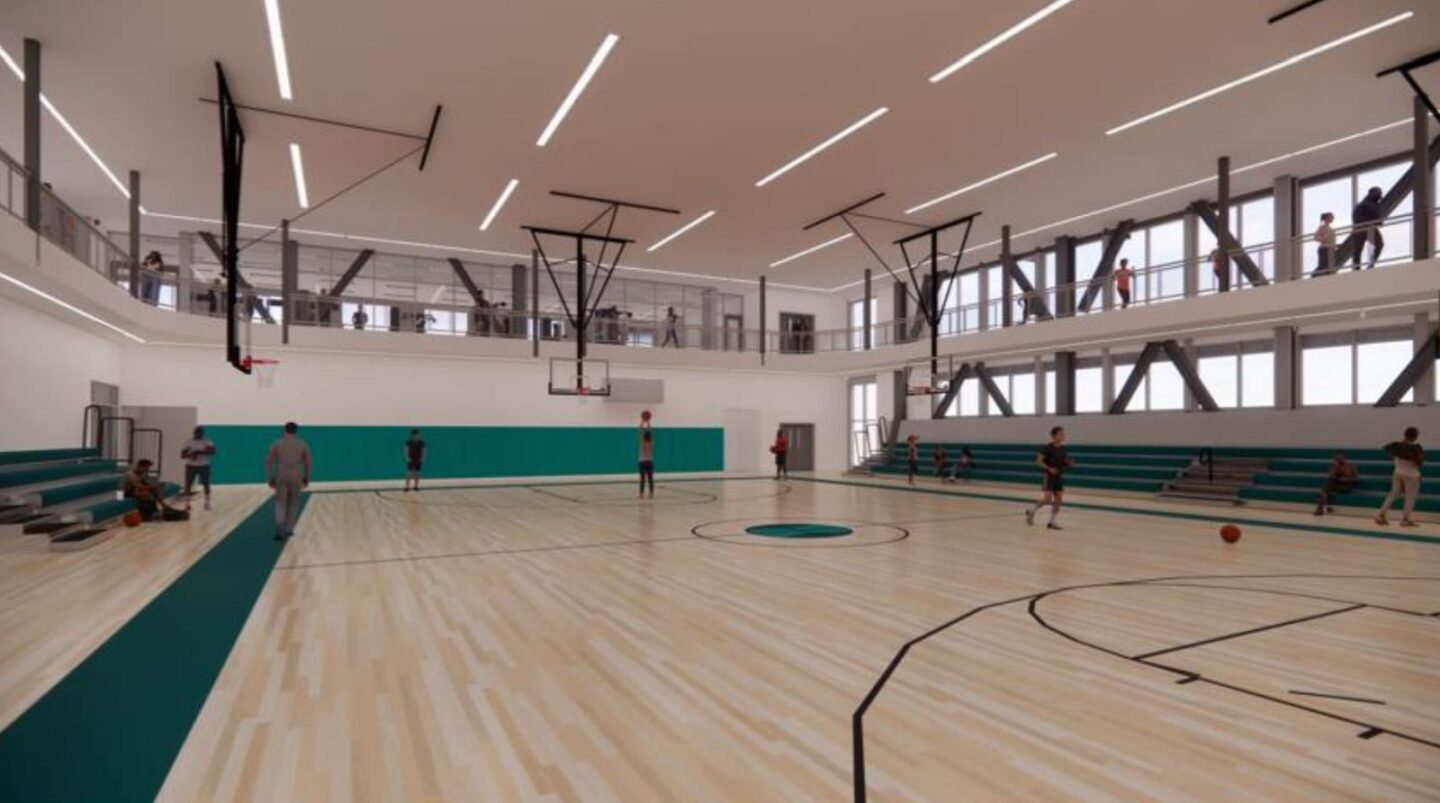 Hudson County announced late last year that they have committed $35 million in funding towards the project and the tower also snagged a $2.2 million grant from the federal government. HCCC began accepting bids for the tower's construction back in November, but a winner of that contract has not yet been disclosed.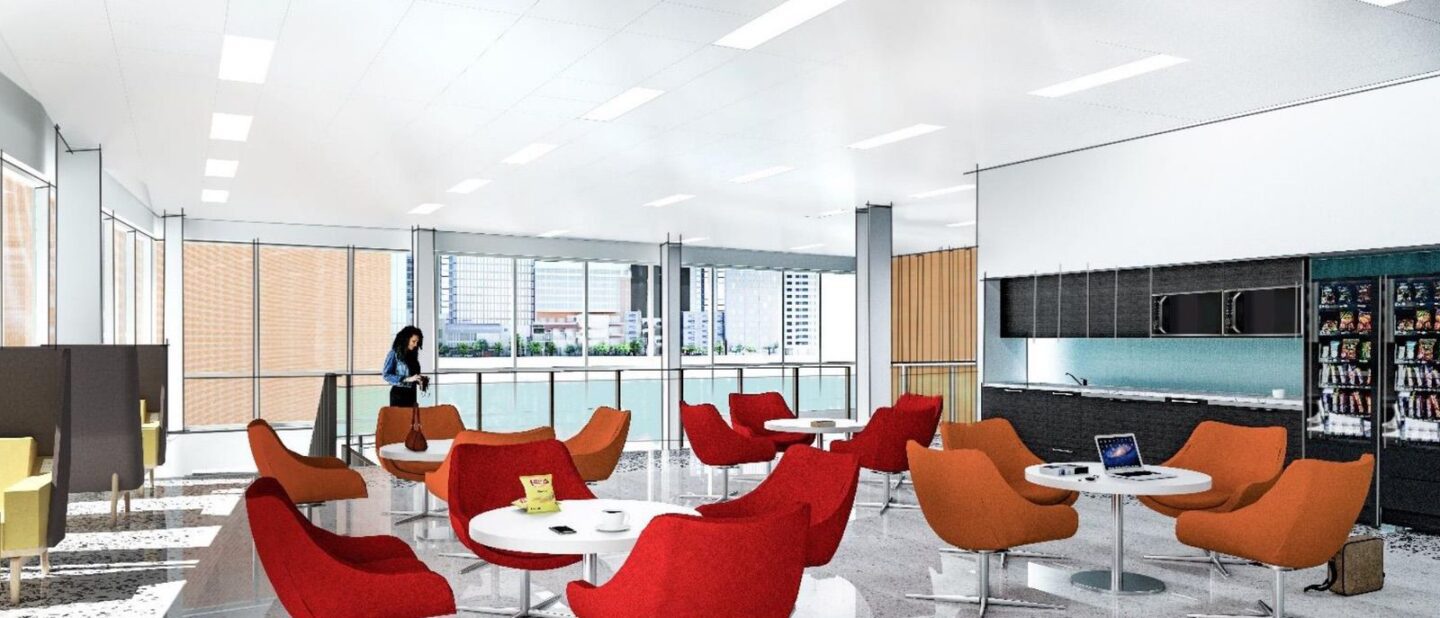 While a groundbreaking date for the academic tower has not been announced, the project's construction will add to a busy landscape around the Journal Square PATH station. Kushner's One Journal Square, a 26-story tower at 425 Summit Avenue, and a smaller high-rise at 413 Summit Avenue are all currently under construction within three blocks of 14 Enos Place.