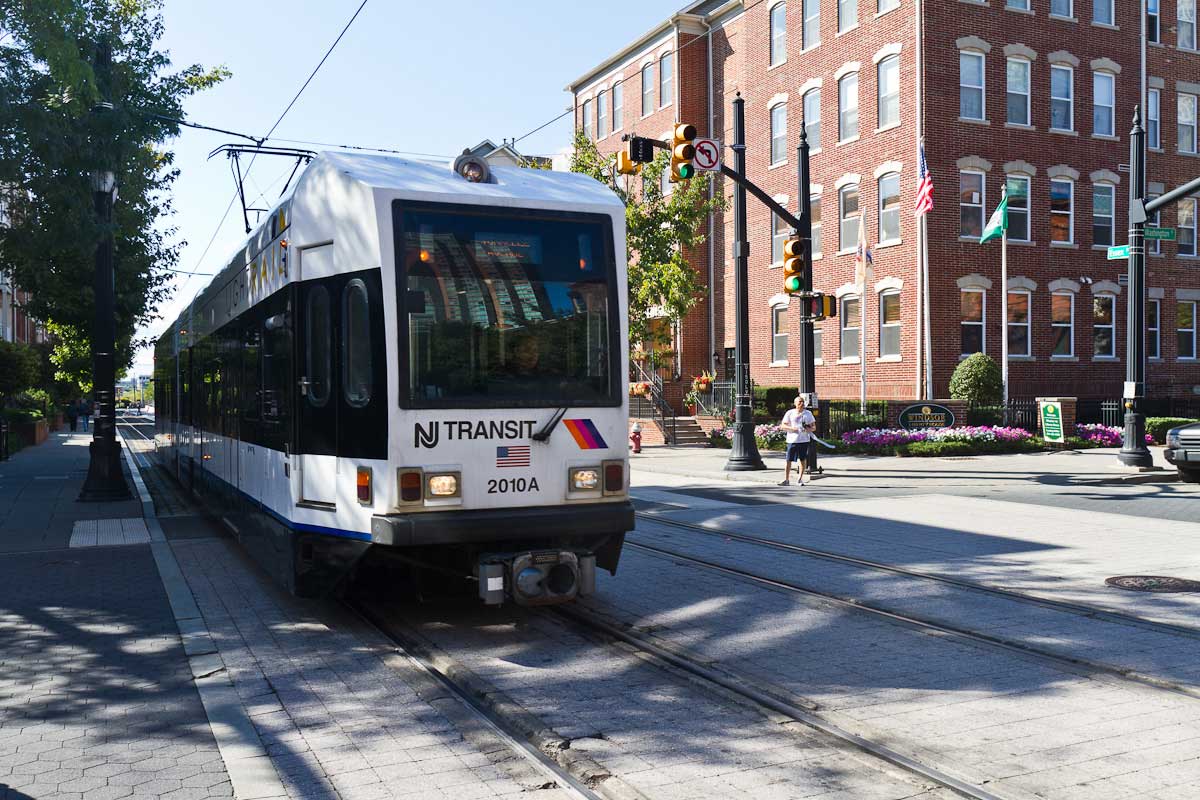 A new rail station and 3,700 feet of new track is coming to a corner of Jersey City that's primed for a renaissance, as a mass transit project that's been years in the making is finally moving forward.
Earlier this week, New Jersey Governor Phil Murphy and other local dignitaries held a press conference to highlight work that has started on a $220 million mass transit project. Dubbed the "440 Connection," the endeavor will construct a roughly half-mile extension from the system's West Side Avenue station to a new terminus station near the Hackensack River.
"I am thrilled to announce the West Side Avenue extension of the Hudson-Bergen Light Rail today, as this project represents the type of smart, 21st-century infrastructure needed for New Jersey's commuters and economic future," said Governor Murphy. "Continued expansion of mass transit is fundamental to creating a more innovative, interconnected state. I look forward to working with NJ Transit and our regional partners to deliver a fully accessible Hudson-Bergen Light Rail system."
The work will involve constructing an elevated rail bridge over Route 440 to complete the expansion, which has been discussed and studied for the better part of a decade. The news is a big boost for Jersey City's Bayfront development, which will construct about 8,000 units of housing on a 95-acre parcel the city purchased back in 2018.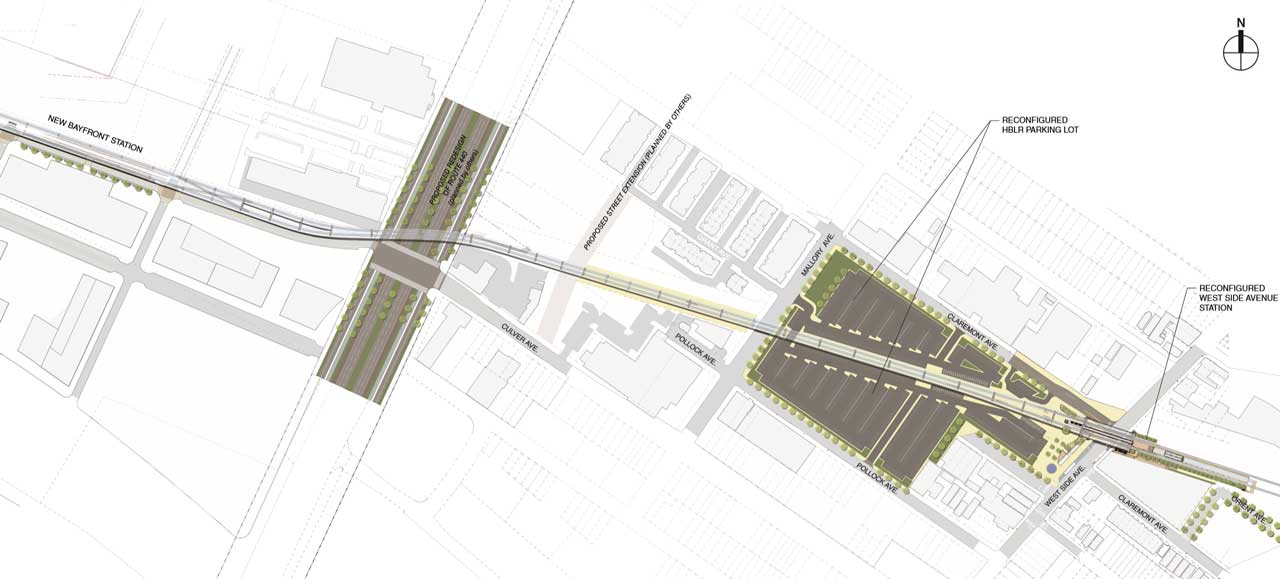 During the press conference, Jersey City Mayor Steve Fulop cited the diverse housing stock that will be created by the Bayfront development, 35% of which would be designated as affordable units.
"This is a 25-year story…the area is being changed and to make it reality, we need mass transit," Fulop said. "This extension has been the biggest ask for Jersey City."
An NJ Transit spokesperson told NJ Advanced Media that early construction on the project started in December and is currently in the "preliminary engineering phase," which will continue until mid-April. The full project will take three and a half years to complete and funding sources have not been identified.
The announcement about extending the rail system from the West Side Avenue station comes at a time when that stop, in addition to two others on the line, has been closed for over nine months. Service to a trio of stations was suspended in June of last year due to emergency repairs on underground pipes.
NJ Transit scheduled service to resume at those stations on March 1, but trains are still suspended and no indication has been given as to when the route might resume.
Nonetheless, the future Bayfront stop will be the first new light rail station built in Jersey City since 1997, when the West Side Avenue stop was completed. The most recent station along the entire Hudson-Bergen Light Rail system, 8th Street in Bayonne, opened in 2011.