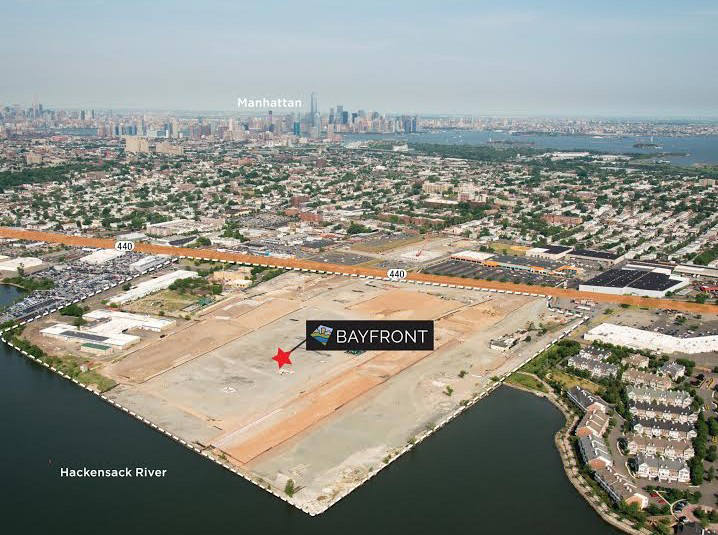 A lot of work has already gone into making development opportunities at a formerly contaminated site along the Hackensack River possible, and it appears those efforts might finally start to pay off by the end of this year.
Bayfront, a 95-acre property sandwiched between the Hudson Mall and Society Hill off Route 440, had a long industrial history that caused chromium contamination to linger at the land. Honeywell inherited the liabilities associated with the site in 1999 and four years later, a federal judge ordered the company to clean 60 of the property's acres.
In 2008, Jersey City agreed to a settlement with Honeywell on a complete cleanup plan that would clear the way for Bayfront, an ambitious project that could create up to 8,100 new residential units and 1.6 million square feet of retail and office space. Several public parks, which were granted a tax break from the state's Economic Authority in 2016, were included in the plan.
The entire property is fully remediated, and Jersey City passed the Bayfront Redevelopment Plan in 2008. After years of languishing and false starts, Mayor Steve Fulop pitched a plan earlier this year to up the affordable housing requirement and on May 21, he held a meeting with council members outlining three options for Bayfront's future.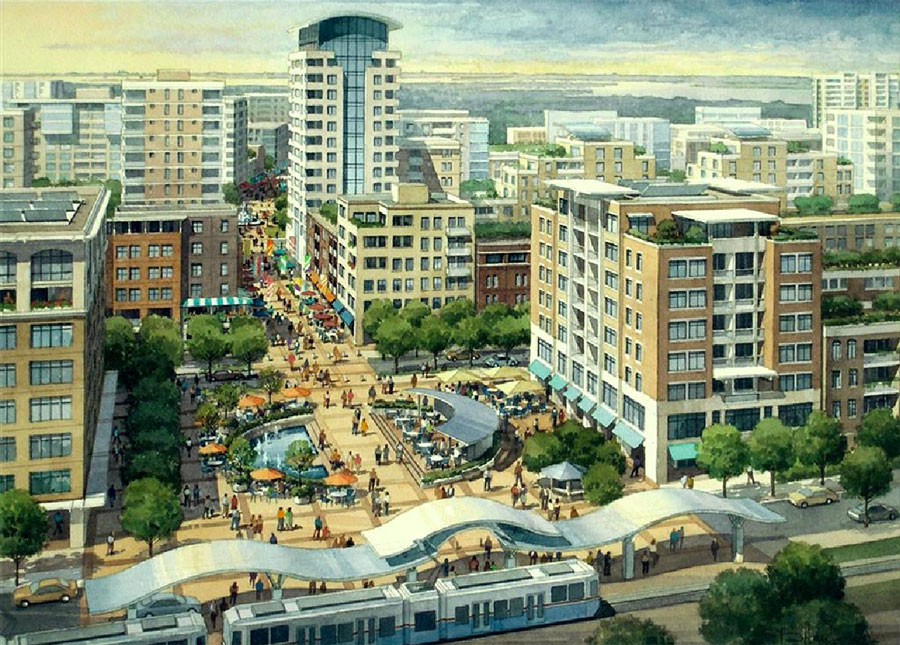 The most aggressive plan would involve the city purchasing Bayfront and acting as the redeveloper, which would allow them to sell off parts of the land to different developers. The purchase price would be about $105 million, and $80 million would be needed to add infrastructure that the property currently lacks. Fulop says this vision would increase the affordable housing component to 1,400 units.
The second option would be to have Honeywell sell the property to a developer and pay the city a share of the sale, minus $25 million Honeywell has already given to them. Under that plan, five percent of the units, or about 400 of them under the current redevelopment rules, would be set aside for affordable housing.
The last choice would involve the city kicking in around $40 million for new infrastructure but still allow Honeywell to sell the land to a private company. This option would increase Bayfront's affordable housing share to 10 percent, or around 800 units.
County officials had previously discussed extending the Hudson-Bergen Light Rail across Route 440 and adding a station near the Bayfront property, and the project was awarded $5 million by NJ Transit for an engineering study last year. The mass transit expansion is considered by some as vital for the economics of the project. Fulop says that while there is no imminent vote on Bayfront set for the council just yet, Honeywell would like to see the matter decided by the end of this year.