Home
Tags
Hudson-Bergen Light Rail
Tag: Hudson-Bergen Light Rail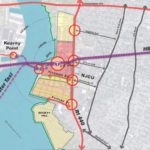 So much of New Jersey's rail network is designed to access Manhattan when we should prioritize connecting the cities within our own borders.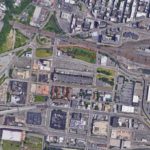 Lincoln Equities is asking for zoning modifications that would allow them to build several high-rises along the Hoboken border in a deal that includes a new light rail station.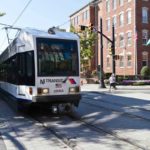 NJ Transit will re-open two out of their three shuttered rail stations in Jersey City later this month, returning train service to the Bergen-Lafayette and Greenville neighborhoods that's been suspended since last summer.
The governor and local dignitaries touted a new "440 Connection" that will build 3,700 feet of new track in Jersey City plus a new terminus station near the Hackensack River.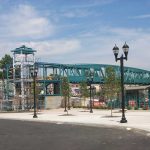 Light Rail service at three Jersey City stops will be suspended starting in June.