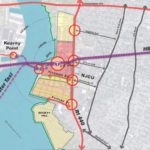 So much of New Jersey's rail network is designed to access Manhattan when we should prioritize connecting the cities within our own borders.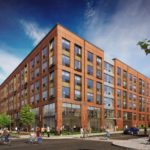 A joint venture has full approvals to build a six-story, 210-unit mixed-income development along the Hackensack River in Jersey City that will also add retail and a public waterfront walkway to the landscape.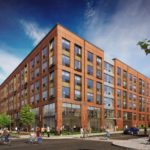 The first approvals have been granted for a 95-acre redevelopment effort along the Hackensack River, with the initial portion set to include 35% affordable housing and 10,000-square feet of community amenities.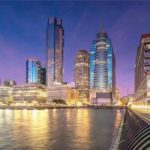 Development has finally hit Journal Square in a big way as demand for homes has surged in many areas of Jersey City following the worst portions of the COVID-19 pandemic.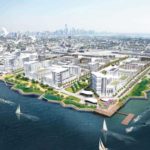 A contract will be awarded later this winter to install infrastructure for the initial phase of the 8,000+ unit project and Jersey Digs has learned additional specifics about amenities, parks, schools, and transit to be included in the development.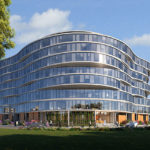 Officials have approved plans to bring a building with 158 residential units and a rooftop pool to a property on Route 440 near the Bayfront site in Jersey City that has contained several restaurants over the years.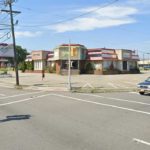 The old home of La Mexicana along Route 440 in Jersey City near Society Hill could become the site of an eight-story development.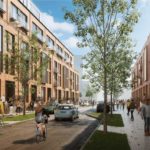 Three companies will soon commence the opening portion of the transformative project, which will develop 16 vacant acres into mixed-use buildings that include a 35% affordable housing component.
The governor and local dignitaries touted a new "440 Connection" that will build 3,700 feet of new track in Jersey City plus a new terminus station near the Hackensack River.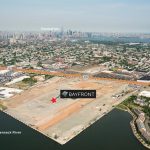 The company behind the design for Ironside Newark and 99 Hudson has been hired by the Jersey City Redevelopment Agency to assist with the Bayfront project.