Construction continues to progress at a development that is adaptively reusing a bread factory into housing and retail space and the company behind the endeavor has revealed a timeline for the project's completion.
Nutley-based Prism Capital Partners has been working on an industrial-to-residential transformation of a U-shaped building at 720 Clinton Street. Commonly referred to as 'the Wonder Bread building' by locals, the historic complex rose from the ashes of a 1909 fire and served as home to John Schmalz's Sons Model Bakery for decades.
The factory later became part of the Continental Baking Corporation, who used the property to bake their famous Wonder Bread. A stream of approvals were obtained starting in 2015 looking to convert the building and a few surrounding properties into Wonder Lofts, a project that will include 83 condominiums plus six affordable rental units spanning three buildings.
The bread factory component started its vertical expansion earlier this year. Designed by Hoboken-based MVMK Architecture, the overhaul of the factory will preserve the building's entire façade, chimneys, a smokestack and the factory's water tower while adding new sections made of composite metal panels with large glass windows.
The two- to five-bedroom loft-style condominiums in the former factory will range in size from 1,200 to 2,700 square feet. All 68 units in the main building will feature private direct-access terraces or rooftop terraces with water, electric and gas hookups. The renovation will be LEED Gold Certified and sport a historical plaque in addition to 119 parking spaces.
The second building of Wonder Lofts is being built across the street on the corner of 8th and Clinton streets. That five-story structure will include 15 additional condos while a third building just south will include the six affordable rental apartments.
The future complex includes amenities like a fitness center, pool, meeting and media rooms, lounges, kitchens and entertainment areas. The community will include 2,300 square feet of street-level retail that fronts Clinton and 8th streets. Prism anticipates opening the Wonder Lofts sales office in March 2021 and delivering the first homes in June.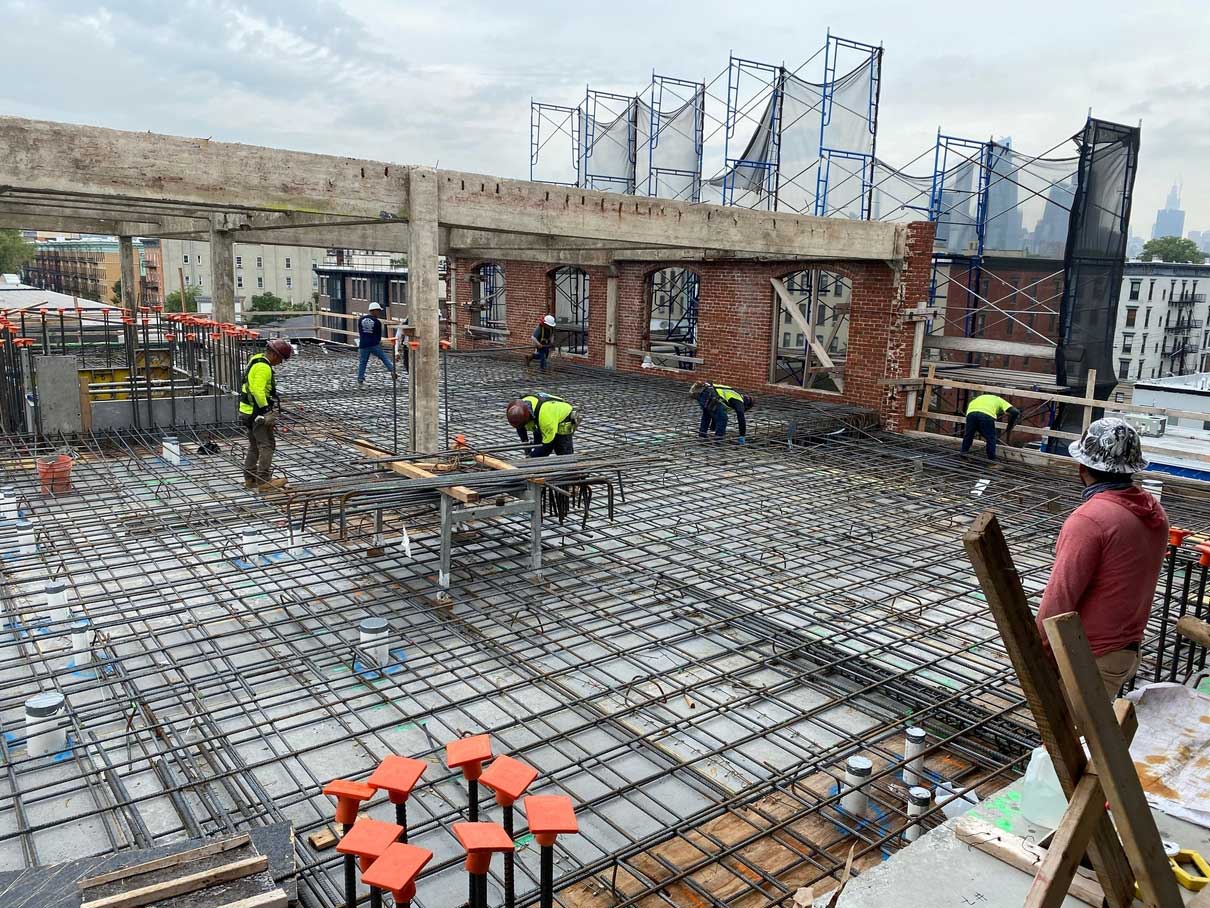 "Hoboken remains one of the state's most robust residential and commercial markets," noted Prism Capital Partners' Robert Fourniadis, senior vice president, residential. "Future residents of Wonder Lofts will be situated in the heart of this dynamic community and all that it has to offer."
The total cost of the project is estimated at $120 million and continues Prism's tradition of industrial conversion in the Garden State. The company completed Edison Lofts at Edison Village in 2018 by reviving a former battery facility and also redeveloped the Parkway Lofts in Bloomfield, which once served as a warehouse for the General Electric Company.
Related: