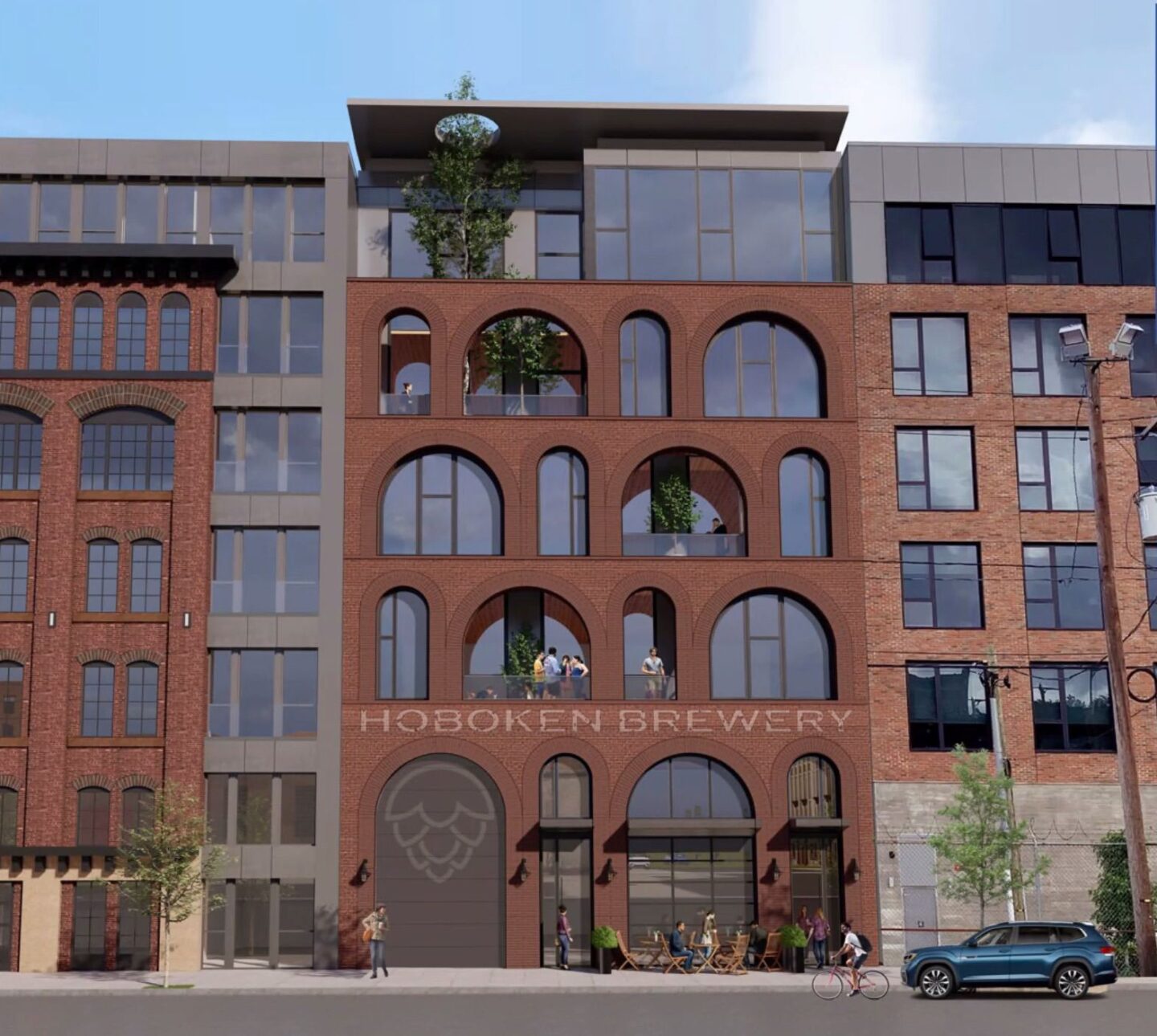 A block of uptown Hoboken could soon be home to an industrial-inspired commercial project as a local developer and bar owner is looking to bring the city its first proper brewery and tap room.
Jersey Digs was the first to report on plans for a possible brewery last month, which were revealed during a community meeting on May 9. The facility would be constructed at 1415 Adams Street, a parcel that is currently home to a one-story garage and vacant lot.
The project is being spearheaded by William Schmitt, who owns Schmitty's (formerly The Backyard Bar) and Schmitt Capital. Schmitt noted during the meeting that his group hasn't decided if they will be the future operator of the brewery or if a joint venture is in the cards.
Designed by MVMK Architecture, the 1415 Adams Street development would include a narrow portion of a Grand Street property along the middle of that block. The possible building would sport an industrial look in keeping with the area and echoing 1417 Adams Street, an approved project from Advance Realty that has not yet begun construction.
The proposed development would rise five stories and 80 feet in height over the Designated Flood Plain as proposed. The brewery itself would feature 26-foot ceilings including a mezzanine level with ample space for beer fermentation areas and associated tasting rooms.
The Grand Street side of the building would feature a bi-fold window on the ground floor to allow for seasonal outdoor seating during the warmer months. The second floor would feature additional seating for the brewery plus an office space.
The remainder of the development would consist of offices and small artisan spaces spanning 1,500 square feet to 2,800 square feet. Several of the spots would include recessed outdoor areas with trees included, while a roof deck would be featured to be accessible by patrons of the brewery.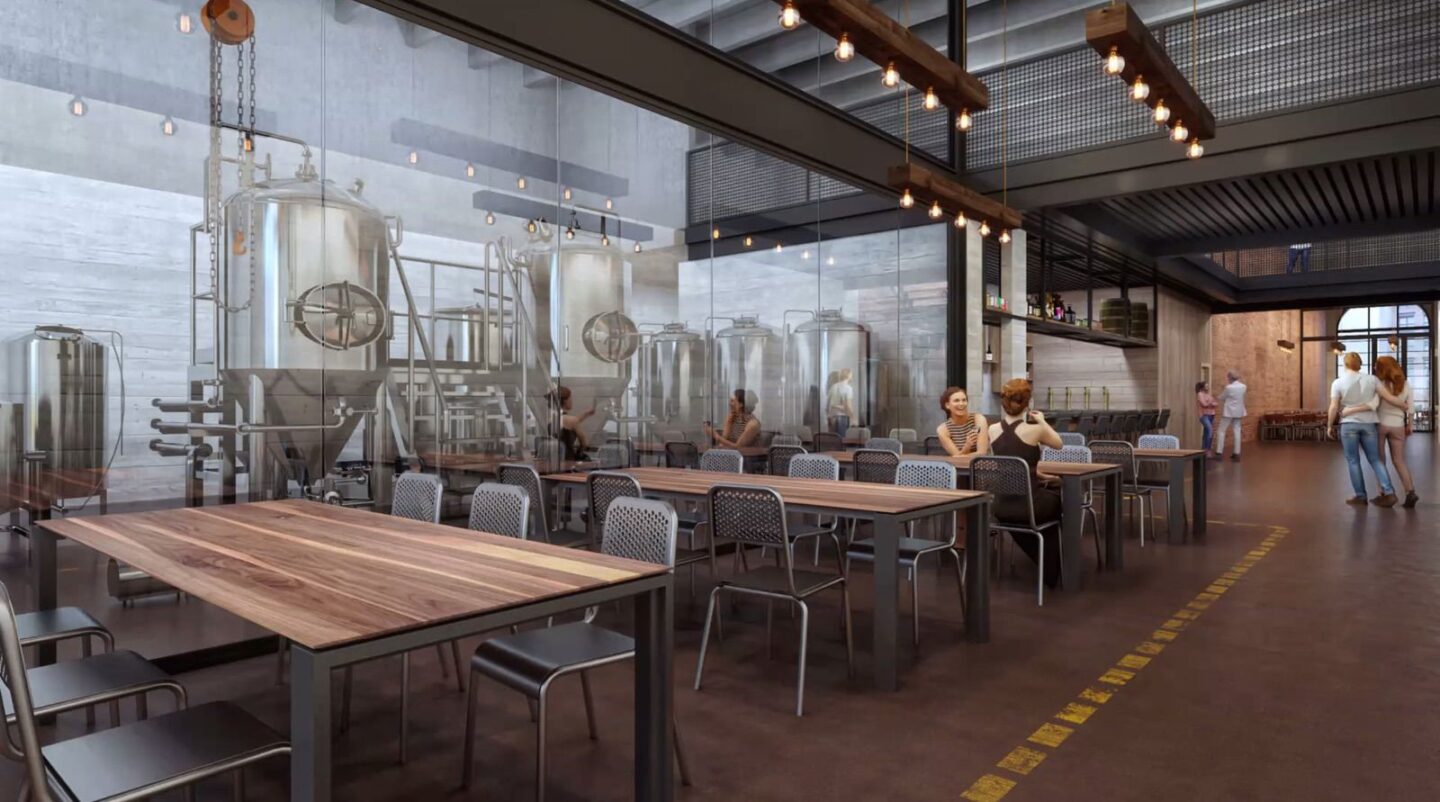 The development would utilize variations of red brick on the exterior and requires minor changes to the North End Redevelopment Plan. The project as pitched has 100% lot coverage where 88% is the maximum allowable, but the proposal fully conforms to height restrictions in the area.
The next move is for the City Council to sign off on a potential redevelopment agreement for the project, which officials said during the meeting could happen as early as this June. The proposal would still need separate planning board approval before construction can begin.