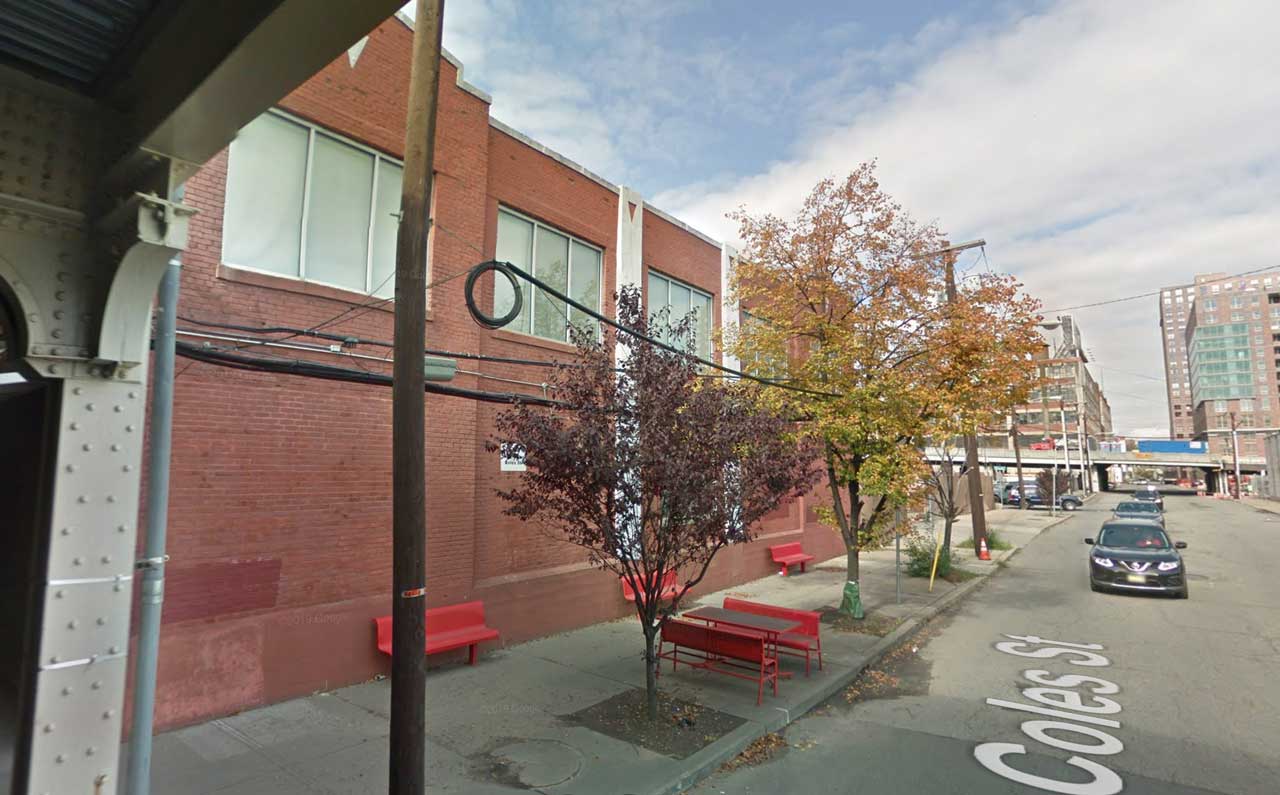 An approved medicinal pot facility from Harmony Foundation is looking to add recreational sales and a lounge to their existing plans as Jersey City's pot wars heat up and legalized marijuana gets phased in.
Jersey Digs broke the news about the planned Harmony Dispensary last April, with the company's application gaining approval last August. The medicinal-only facility from the Secaucus-based company will revamp a two-story industrial building at 227 Coles Street previously utilized by Moishe's Moving.
New York-based design firm Wolfgang & Hite worked on plans for the 16,000-square-foot space, which is now looking to add a "class 5 adult-use retail facility" and consumption lounge to the complex. A new application seeking the changes was submitted to the city by the company on August 31.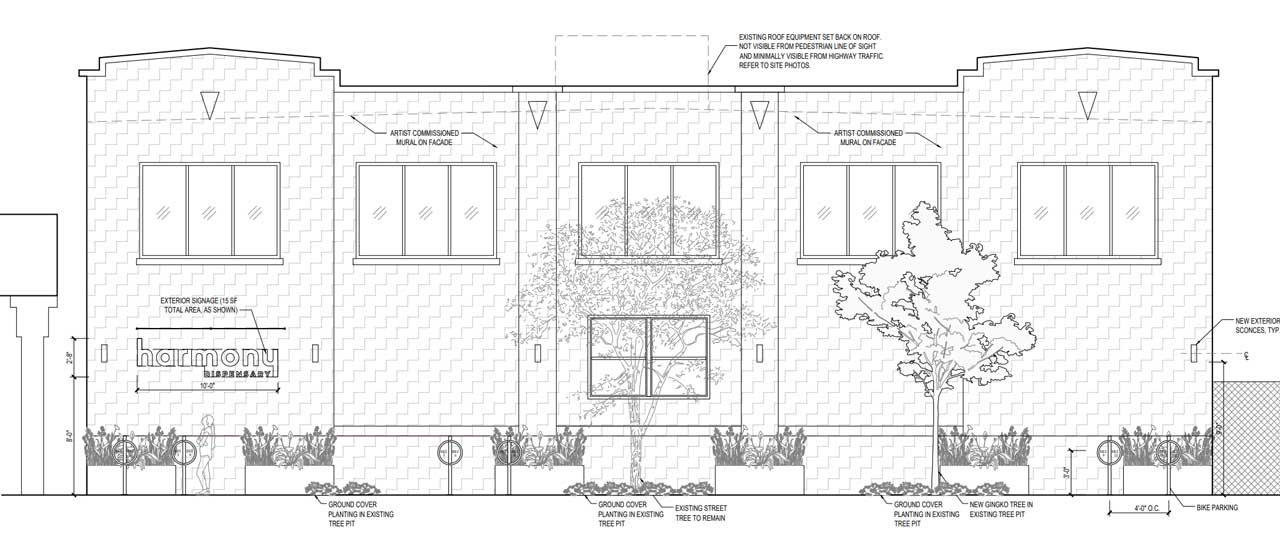 Harmony will be providing 17 parking spaces for customers in the adjacent parking lot as part of the renovation at the property, which is just north of Hamilton Park and is surrounded by two elevated highways. The neighborhood to the north is one of the fastest growing areas in Jersey City.
The city's planning board will need to approve the expansion before any changes are made and a date to hear the application has not yet been announced.
Harmony Dispensary has another medicinal-only cannabis dispensary under construction at 95 Hudson Street near Hoboken's train station, but that facility is still not up and running despite gaining full approval in May 2021.