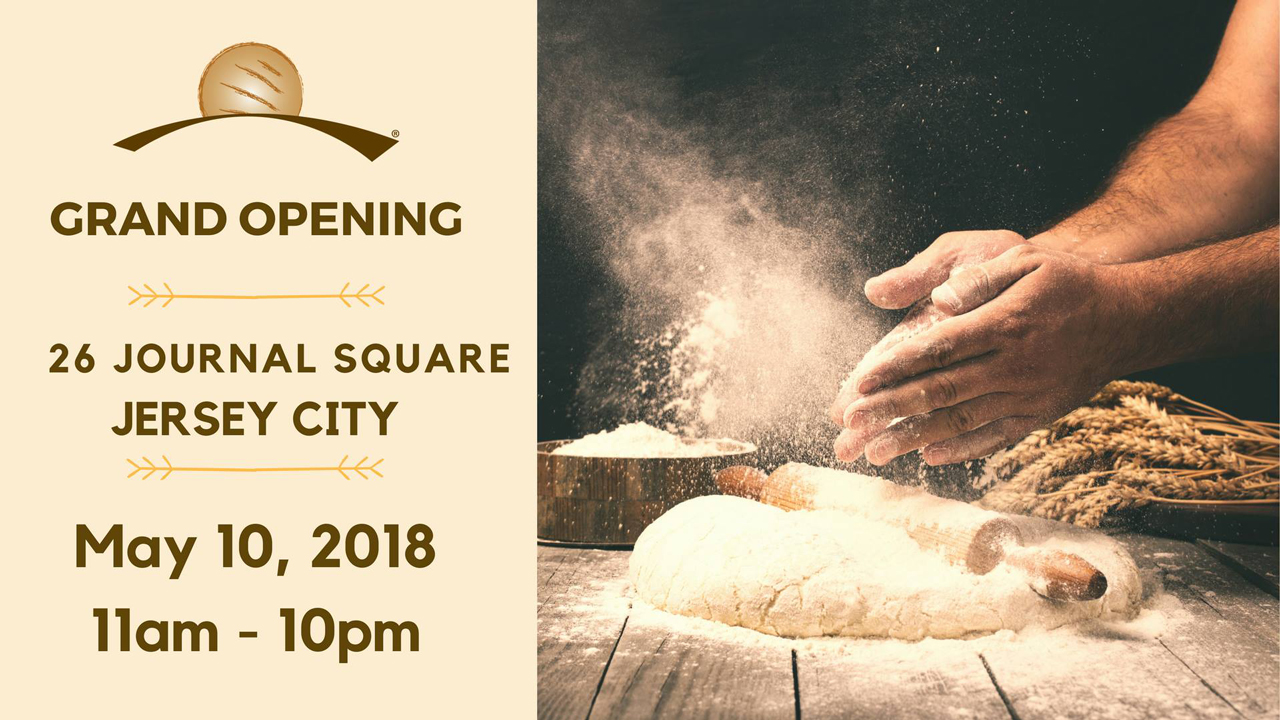 Massive cranes and development groundbreakings aren't the only thing that's on the rise in Jersey City's Journal Square neighborhood, as a new Mediterranean restaurant will be hosting a grand opening celebration later this week with giveaways to their new customers.
Last year, Jersey Digs broke the news that Flatbread Grill had signed a lease at 26 Journal Square. The restaurant was initially started in Montclair in 2007 by Gonca, Fusun, and Arzu Esendemir, who grew up in Hoboken and worked for many years at local Turkish restaurants owned by their parents.
The Esendemir sisters were drawn back to their Mile Square City roots in 2015, moving their operations to 517 Washington Street. Since then, the restaurant has become known for their "Flat Top" platters of grilled meat and veggies, pita pockets, melts, salads, and smoothie options. Their original recipes like what they dub handmade Thumb Bread, which is inspired by a traditional Turkish bread known as tirnakli pide, have helped make a name for themselves.
Their Journal Square location, under construction since September, will feature a more extensive menu that includes breakfast options, full coffee service, bakery offerings, and the return of their gyro to the menu. Flatbread Grill JSQ is set to open their doors for good on Thursday at 11 a.m., and patrons who arrive early could be in for a nice surprise.
The restaurant's first 25 customers get a free mini Flat Top platter, while the 100th customer will receive a $100 Visa gift card. The celebration will end at 10 p.m., which will be their regular closing time going forward.