A major project looking to revitalize Jersey City's west side has finalized their plans and could hopefully be approved soon, which would pave the way for construction to begin later this year.
New Jersey City University's (NJCU) ambitious 22-acre University Place project was first announced back in 2016 and has been adding pieces since, welcoming a 163-unit apartment community called Rivet as well as a 400-student residence hall. One of the most significant components of the scheme is a Performing Arts Center that was first revealed back in late 2018.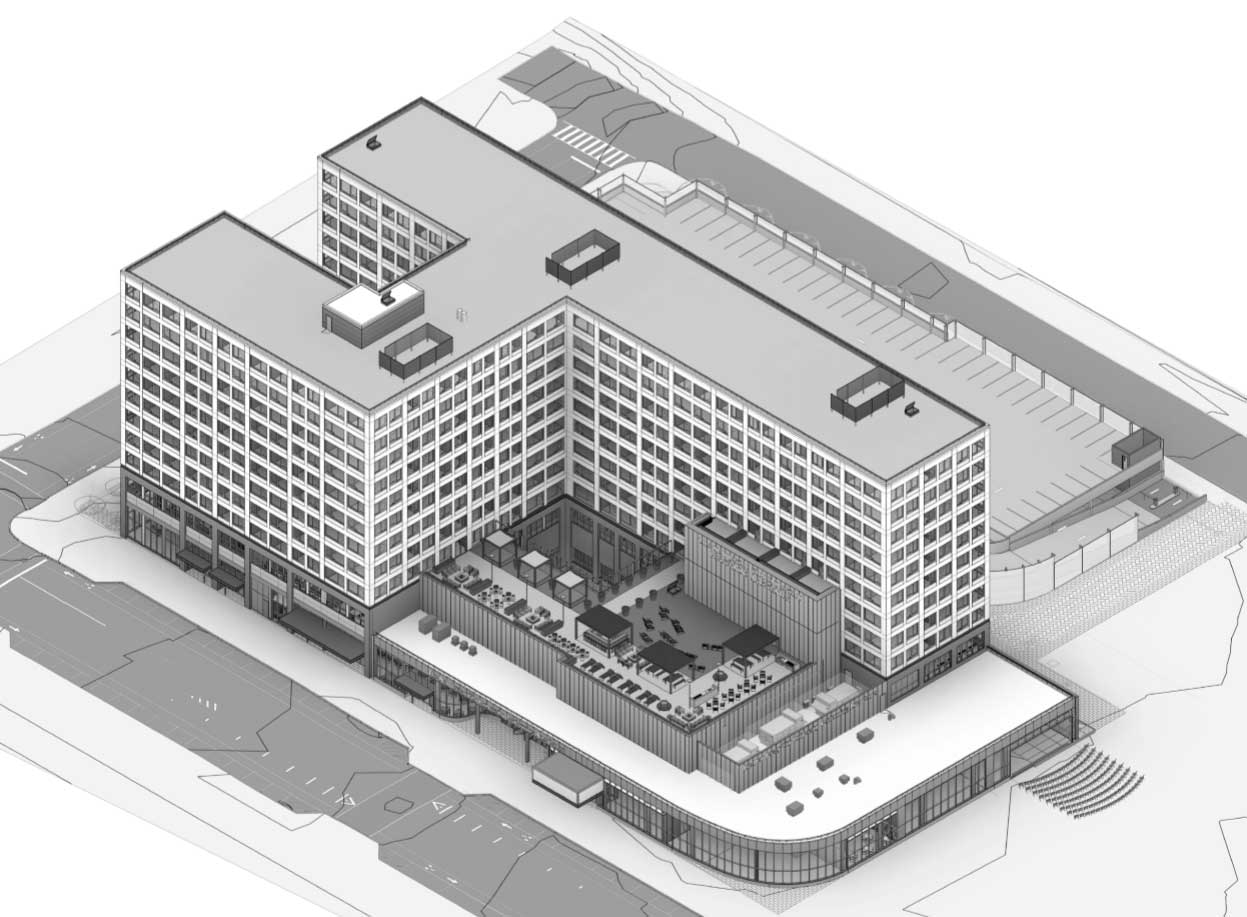 The scope of the project then doubled in size the following year and the latest and final version will be even bigger. The University has applied to the city's planning board to construct an 11-story mixed-use building plus a two-level parking garage that includes 226 spaces at a parcel along 52 University Place Boulevard.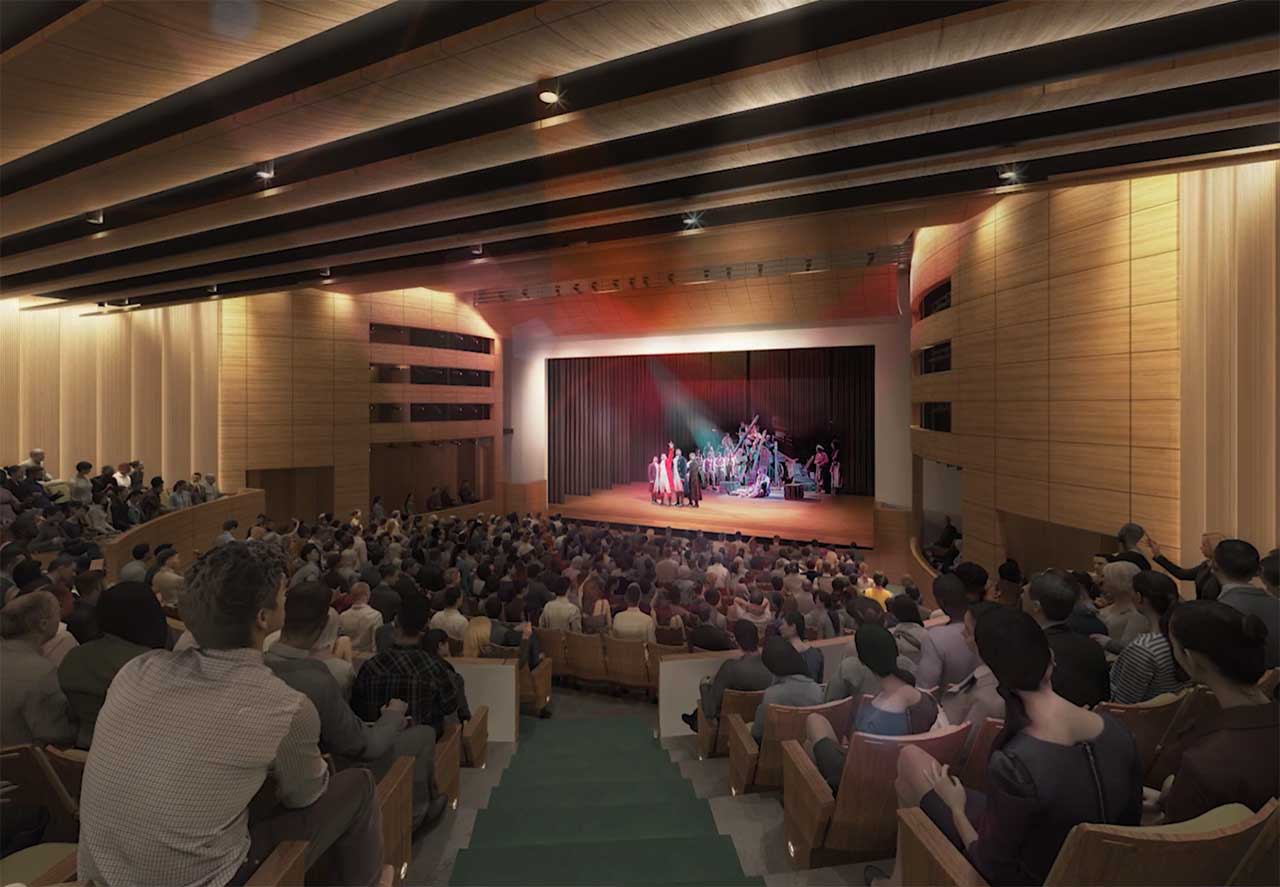 Plans submitted to the city include a 490-seat performing arts center, a center for music, dance, and theater, three ground floor retail spaces totaling 11,200-square feet, and 343 apartment units. Per the NJCU West Campus Redevelopment Plan, 24 of the living spaces will be set aside for on-site affordable housing.
The master developer for the entire University Place is Strategic Development Group, the developer for the NJCU performing arts center is Claremont Development, and the plans were drawn up by Princeton-based Studio Hillier. One reason for the upsize from previous versions of the development is that NJCU and Strategic Development attracted world-renowned Joffrey Ballet School to relocate to the new performing arts center from their current Manhattan space.
Not only will Joffrey Ballet run the programming for the performing arts center, but they're also teaming up with NJCU to offer their ballet students the option to obtain a Bachelor of Fine Arts degree through the university.
Newly obtained renderings showcase exactly what the performance spaces themselves will look like, including two spots that include indoor and outdoor seating areas on the development's third floor. The exterior of the project will utilize diverse materials ranging from a curtain wall to white alucobond and dark zinc metal panels.
NJCU will be seeking variances for two bulk deviations, including one for drive aisle/circulation regarding access to the parking garage located on Carbon Place. The other variance relates to the design of the outdoor ramp and stairs on Hernandez Way, a newly-created street adjacent to the project.
The application for NJCU's Performing Arts Center was scheduled to be heard by Jersey City's planning board on March 24, but that meeting was canceled due to the COVID-19 epidemic. A public notice published last week says that NJCU's application will be heard during the planning board's April 7 meeting, assuming it takes place.
A March article from New Jersey City University's student newspaper quoted Vice President and Chief Operating Officer Aaron Aska as saying that once financing is in place, construction of the Performing Arts Center will begin in the fall of 2020.
UPDATE: The Planning Board's April 7 meeting has officially been cancelled.
Related: